You know that LBS has offered sales meeting content since our doors opened in 2007.  This page will be updated weekly and give you LBS' choice for what you may want to consider reviewing in this week's sales meeting!
Looking for a different topic?  Use the navigation and search bar above to access 1,600+ additional LBS videos or contact Eric Moore, LBS VP, at ericmoore@localbroadcastsales.com and let him know what you are looking for!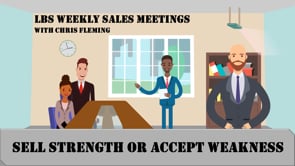 Chris Fleming, President of CD Media Consulting, explains the concepts of "must have" and equal footing as they relate to your prospects and clients!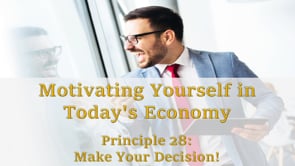 Gary Moore drives us toward a personal decision to be courageous, optimistic, and working hard to find new opportunities.
More options for your consideration!
Chris Fleming, President of CD Media Consulting, suggests that we make a mistake when we use logic to combat misguided opinions and emotions, wait till you see what he says you should do instead!
Gary Moore explains why we should always be increasing our ability to serve our clients and why we need to "sell until there is no more selling to do"!
Gary Moore explains why you cannot wait for things to "get better". Instead, we need to act as though things will always be challenging and develop an attitude of rising to the occasion.
Gary Moore encourages us to remember to focus on customers as people and to be their source of sharing positive experiences!
Gary Moore discusses the importance of us remembering why we chose this career and if we don't love what we get to do, then we need to get out!
Gary Moore discusses the value of drawing on your past accomplishments to solve today's challenges.
Gary Moore reminds us that a great way to become more effective is to be known as someone who is consistently fair.
Gary Moore urges us to constantly question and tackle sacred cows with the understanding that new approaches to business can be enjoyable and profitable.
Gary Moore reminds us that our own personal network is a great resource to tap into for positive input and that we need to be that kind of resource for them as well!
Gary Moore explains why you should find someone to mentor and how you can help develop the next line of leaders.