Looking to boost your association's member service promotion efforts? Look no further than Local Broadcast Sales!  With a whopping NINE member services included in your partnership with LBS, you'll never have a shortage of sales and sales leadership related content for your emails, social media posts, and website!

Check out the organized and easy-to-reference materials below for everything you need to effectively engage your members in showcasing the variety of extreme revenue-generating value your association provides through LBS. Don't forget to include one or more testimonials from other station owners, managers, and sellers in your state – you'll find over 1,400 of those from around the country below!

And that's not all – our weekly emails are packed with even more promotional resources.  Contact LBS GM, Mark Moore, at markmoore@localbroadcastsales.com or (317) 804-9440 to join our distribution list today!
Image Resources For Use With LBS Promotions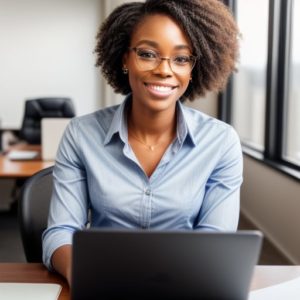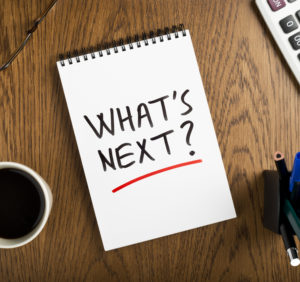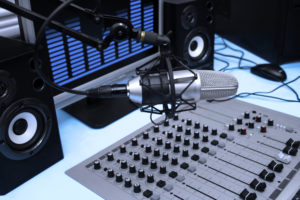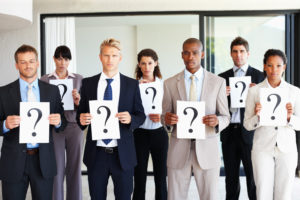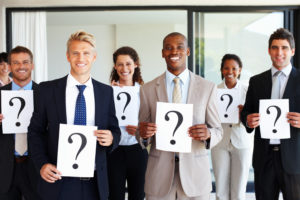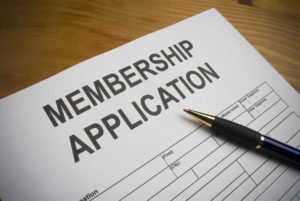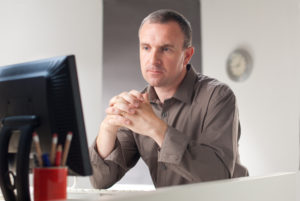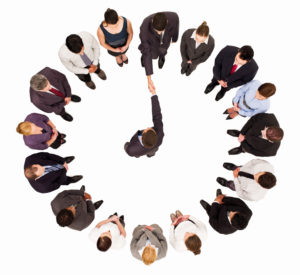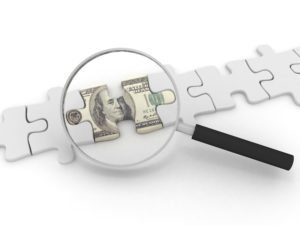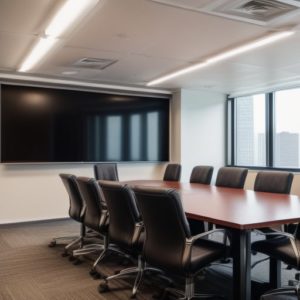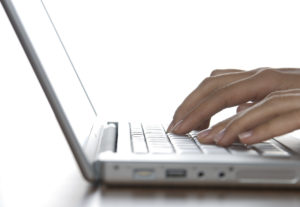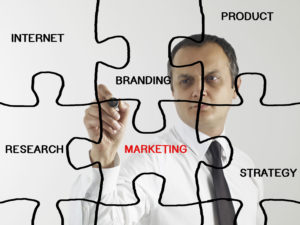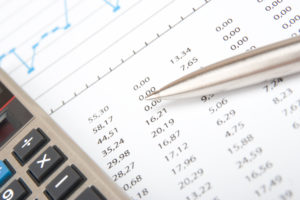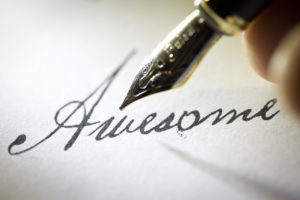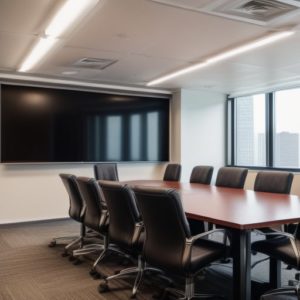 Testimonials From Your Members For Your Promotional Use (sortable by state)
Use this Search bar to filter the comments.
IMPORTANT: Use your entire state name (not the 2-letter abbreviation)!  The filter will occur in real time.

Why Do You Love LBS?
Name
Station
City
State
I love LBS because the weekly sales ideas help me get my creative juices flowing!
Daniel Cranfill
KNVN
Chico
California
I Love LBS because the training is "GOLD" - LBS training has made it much easier for me to make sales. The training is comprehensive and covers everything I need to know about media sales. The instructors are experienced and knowledgeable, and they are always willing to help.

Here are some of the reasons why I love Local Broadcast Sales:

The training is comprehensive. It covers everything I need to know about media sales, from understanding the different types of media to how to create effective ad campaigns.
The instructors are experienced and knowledgeable. They have a wealth of experience in the media industry, and they are always willing to share their knowledge with me.

The training is interactive. I get to participate in exercises and role-playing, which helps me to learn the material and apply it to my own work.

The training is affordable. It is a great value for the price.

Increased knowledge and skills: Local Broadcast Sales training provides account executives with the knowledge and skills they need to be successful in the media industry. This includes understanding the different types of media, how to create effective ad campaigns, and how to close deals.

Improved confidence: Local Broadcast Sales training can help account executives to improve their confidence in their ability to sell media. This is because the training provides them with the knowledge and skills they need to be successful, as well as the opportunity to practice their skills in a safe environment.

Expanded network: Local Broadcast Sales training can help account executives to expand their network of contacts in the media industry. This can be beneficial for account executives because it can help them to find new clients and partners.

Overall, I believe that Local Broadcast Sales is an essential training program for any account executive who wants to be successful in the media industry. The training will give you the knowledge, skills, and confidence you need to close more deals and grow your business.
Byron Powell
KRDO
Colorado Springs
Colorado
I love LBS because it's always great to join the webinars and get motivation and if we need... back on track! Thanks a lot for all the content that you bring to us!!!
Sarah Trujillo
KSLV KYDN KBGV
Monte Vista
Colorado
I love LBS because we get these free monthly webinars like Stefan's today that are just magic!!! Thanks for the motivation and gems that I'll definitely keep in mind going forward! I wasn't feeling well today and still feel the same but motivated and more energy to spend with my clients.
Sarah Trujillo
KSLV, KYDN, Fox Sports SLV
Monte Vista
Colorado
I love LBS because the training content is very easy to search and find and is presented in digestible chunks. They understand sales reps are busy and don't have a lot of time to sit and watch long training videos. I also like that broader topics are broken out in multiple sub-topics with multiple parts for easy consumption on-the-go.
Meghan Friedland
WDAQ
Bethel
Connecticut
I love LBS because they have great up to the minute intel on the broadcast industry. This info gets you pumped up to sell! Great and useful information.
Jeffrey Chandler
WRCH
Farmington
Connecticut
I love LBS because I can go to the LBS website to look for ideas, categories to call on and pros & cons of different media.
Kathy Browne
WTIC AM
East Windsor
Connecticut
I love LBS because selling radio has changed so much over the past few years and sellers need to be informed of the changes. Paul Weyland knows his stuff! He is very entertaining to listen to. He is funny and informative and keeps my interest. He also has a very lovely tone. 🙂
Jodi Mibaum
WWNN
Palm Beach Gardens
Florida
I love LBS because I just listened to my first webinar with LBS. 10 Tips/Stefan. Wow. Thank you. Great stuff. I look forward to utilizing the rest of the resources you provide! I will be looking for ideas for a current auto group who WANTS to do more with us than they currently are doing. Not just spots, a unique idea.
Jill Kauffman
WAFJ
Evans
Georgia
I love LBS because it helps me refine my sales strategy and keeps me up to date.
Brandon Colson
WGTA
Duluth
Georgia
I love LBS because it has really helped me write more effective commercials. Whether you're in production or sales, there's something here for you.
Dionysios Kotsilimpas
WGTA
Suwanee
Georgia
I love LBS because the ideas on helping my sales reps grow their accounts are awesome!
Sheila Myers
WCRC WCRA WJKG WHQQ
Effingham
Illinois
I love LBS because it has expanded my knowledge as a new AE. The information offered by all these experienced sellers such as Paul Weyland, Time Burt, and Mark Levy have been essential to my training. The webinars are also extremely helpful, I feel like I should be paying for all this information. Thank you, LBS!
Lupita Rosas
WBND ABC57
South Bend
Indiana
I love LBS because it helps me keep my local sales team engaged and up-to-date on new trends in the local TV sales community.
Jennifer Schneider
WEVV
Evansville
Indiana
I love LBS because I get great, helpful training sessions that are worth my time and help me make advances in my goals.
Annie Nunley
WRBI
Batesville
Indiana
I love LBS because it gives me access to training I could not otherwise secure for my staff!
Brent Lee
WRBI
Greensburg
Indiana
I love LBS because of the timely tips delivered to my inbox, plus helpful training/information videos.
Kevin Watson
WVUB-FM
Vincennes
Indiana
I love LBS because the video webinars they provide are helpful and informative.
Mary Williams
KCVM
Cedar Falls
Iowa
I Love LBS because…..they offer continuing education on how we can improve several aspects within our own business.
Angie Johnson
KISS FM
Ottumwa
Iowa
I love LBS because it helps with continuing education to help apply to my day to day job
Angela Johnson
KISS-FM
Ottumwa
Iowa
I love LBS because even though I have been in Broadcast Sales for over 30 years, I am never beyond learning and improving. LBS gives me the reminders and tools necessary to continue to grow, continue to better mentor my sales team members, and continue to love what I do.
Ronna Johnson
WJRE
Davenport
Iowa
I love LBS because of the amazing content on selling ideas.
Len Randazzo
KCFX
Kansas City
Kansas
I love LBS because of the relevant content and ideas right at my fingertips when it's convenient for me.
Deb Rainbolt
KSNP
Burlington
Kansas
I love LBS because it is a great resource for research and the sales ideas help me come up with ideas.
Desi Ingram
KWCH
Wichita
Kansas
I love LBS because the content is so professional, the presenters are easy to relate to and believable. I've always come away with more knowledge than I had before.
Sharon Borovetz
KWCH
Wichita
Kansas
I love LBS because of the fabulous ideas that get me thinking and back in the game when I feel defeated. LBS helps get my mind wrapped around how to reapproach clients with ideas, and has in the past helped me to close 1 major account that our station never had!
Kay Nerland
WDNS
Bowling Green
Kentucky
I love LBS because they ALWAYS have very informative and helpful webinars! The webinars are hosted by people that are pros in their craft. I get great sales ideas! Thank you LBS!
Sheila Ash
WDNS WKCT
Bowling Green
Kentucky
I Love LBS because you Enable me to be the Best Version of Myself as well as giving me the tools, the Know how, and the ability to be a ROCKSTAR in media broadcast sales!
Lisa Smith
WSON
Henderson
Kentucky
I love LBS because of their on demand broadcast training and informational webinars.
Angie Dennis
WUKY
Lexington
Kentucky
I love LBS because there is no "BS!" Webinars are useful, actionable and designed to grow skillsets and help broadcasters make more money!
Tim Moore
Maine Association of Broadcasters
Portland, ME
Maine
I love LBS because it is a one-stop shop that presents the best radio sales information that keeps us on the cutting edge of our great profession.
Terry Trouyet
WHFC-FM
Bel Air
Maryland
I love LBS because today's webinar is a GREAT resource for those who've sold for years - or for a few days. Getting a new perspective on the sales process is so much more valuable than you realize. Listening to a new idea, is like seeing the situation with a brand new set of eyes!
Jay Deane
WHAI
Greenfield
Massachusetts
I love LBS because as a returning sales rep (I've been out for about 30 years), I find the information extremely valuable. It also gives me a head start on making myself and the station a valuable commodity.
Steven Rabinovitz
WMEX
Abington
Massachusetts
I love LBS because there is Nothing like it!
Eye Opening Conversation & Webinars with Top Producers!
Plus a Complete Menu Bar of Professional Topics and Categories, Including the Best Program!!! Thank You!
John Sawyer
WMEX
Salem
Massachusetts
I love LBS because it is helpful, engaging, and informative.
Michele Aenlle-Hayes
WDIV
Clarkston
Michigan
I love LBS because I have attended a few Tuesday webinars and have already learned alot. I'm NEW to LSB and joined a few weeks ago and I'm already excited to start digging into the website for more valuable information that will help me with both TV and Digital Sales. I've been in the industry for a LONG time and never knew about LBS. Our General Manager told me I should join and I'm glad I took her advice.
Marsha Dennis
WEYI / WSMH / WBSF
Flint
Michigan
I love LBS because there is so much information to help me become successful and help overcome my limiting beliefs.
Sam Avila
WJQK
Hudsonville
Michigan
I love LBS for the great training, up-to-date industry information, and incredible sales ideas!
Stacey Mitchell
WLEN
Adrian
Michigan
I love LBS because there is always relevant information that I can use right now to increase sales.
Darrell Jacobs
WSGW
Saginaw
Michigan
I love LBS because I want to continue to grow my knowledge of the business and this gives me many tools that will help me excel in a career that I love!
Andy Coulter
KDMA KMGM
Montevideo
Minnesota
I love LBS because the continuous training helps me grow as a sales person.
Jennifer Benson
KRVY KDJS
Spicer
Minnesota
I love LBS because they always have relatable information that allows me to personalize sales tools and creative ideas. It's a wealth of information daily.
Annmarie Bowling
KjEL
Lebanon
Missouri
I love LBS because of the amazing training!
Eric Carson
KOEA, KFEB, KCBW, KXOQ, KAHR, KPPL
Poplar Bluff
Missouri
I love LBS because, they are constantly coming up with relevant topics for us to better ourselves.
Lisa Stevens
KOMU
Columbia
Missouri
I love LBS because they are always here for me with great suggestions and tips.
Beth Conway
KQTV
St. Joseph
Missouri
I love LBS because Gary & Paul + the entire LBS team really know how to keep us engaged. They're fun & experienced in industry. Of all the training modules and courses I have completed since my start in the media industry in April of 2023. The BEST program and LBS have been the most engaging and helpful to my Broadcast career. This is where I learned to be a broadcast seller! (side note) I was the first out of my station's sales team to complete the Best Program. Have my certification on our office wall!

Thanks Gary & Paul!
Cody Hopkins
KSDK
Maplewood
Missouri
I love LBS because I was a former Cherry Creeker and was acquired by Townsquare, we used to use the morning sales meetings weekly and I have been able to continue to utilize the tuesday webinars along with others as well! They are always quick and responsive and personal when ever I have any issues or questions!
Taylor Whisonant
KGGL
Missoula
Montana
I love LBS because my company Cherry Creek Media has been following LBS for as long as I had been there. It was integrated into our sales meetings weekly, monthly webinars, and personal training for our stations as well.
Taylor Whisonant
KGGL
Missoula
Montana
I love LBS because the information is excellent, and furthermore usable.
Duane Williams
KLCB/KTNY
Libby
Montana
I love LBS because the webinars are a key source of motivation and sales training for me. They are my 'first-go-to' for learning from experts in the field who do the LBS webinar presentations. Today's webinar was full of truth and honesty in how not to be boring in the world of radio creative.
Colleen Simpson
KTCH
Norfolk
Nebraska
I love LBS because I get inspiration from people who have walked where I'm currently walking as a salesperson. Today's webinar presentation wasn't all easy to hear, but it the exact incentive that I needed to make changes in my unproductive habits and attitudes. I receive information from LBS webinars that I'm not getting anywhere else. I love LBS, because they sincerely want me to grow as a radio salesperson.
Colleen Simpson
KTCH/KCTY
Norfolk
Nebraska
I love LBS because it provides veteran sellers and managers like me the most effective and fresh ideas for key annual client campaigns, along with creative opportunities to help build and strengthen sales skills for new biz.
Nichole Romano
WHDQ
West Lebanon
New Hampshire
I love LBS because of the wealth of knowledge they provide to us. Everyday I am in awe over the amount of categories and valuable information at my fingertips! It builds my confidence tremendously!
Nicolle Noyes
WFLY
Ballston Spa
New York
I love LBS because the weekly sales ideas help me get my creative juices flowing
Michael Tierney
WHUD
Garrison
New York
I love LBS because it allows me to learn valuable information about local broadcast selling at the pace that works best for me!
Eva DiFondi
WNYT
Mechanicville
New York
I love LBS because I get to learn something new each week that helps me close the next sale. Thank you!
Aaron Tourville
WTNN
West Chazy
New York
I love LBS because their webinar I just enjoyed about Better Advertising creative being Existential was outstanding. I haven't heard permission before to not really write a script sometimes and I just SO agree! "Real" is what cuts through the clutter, and hearing this ad creative discussion today sparked two ideas for current creative I'm working on locally!! So... THANK YOU!!!
Patt Noday
WECT JECT EECT
Wilmington
North Carolina
I love LBS because the station owner is happy with my sales production, repeat business, and client comments... And who taught me? LBS
Karen McCracken
WRGC
Sylva
North Carolina
I love LBS because we had a recent drop in sales and I needed a boost.
Karen McCracken
WRGC
Sylva
North Carolina
I love LBS because you understand that it takes time to learn and develop the necessary skills to be good at this profession.
Karen McCracken
WRGC
Sylva
North Carolina
I love LBS because it reminds me of the things I've forgotten about. Getting back to the basics.
Robbie Keelan
KXMC
Minot
North Dakota
I love LBS because it always provides good advice without the BS. Always come away with something i can use right away!
James Caven
CHFX
Halifax
Nova Scotia
I love LBS because they offer insight and tips and tricks on how to sell that go above and beyond the basics!
Andrew Kohls
WEGE
Lima
Ohio
I love LBS because it gives us relevant information and rekindles our appreciation for what we do and how we can help our business partners grow!
Becky Miller
WFRO-FM
Fremont
Ohio
I love LBS because you give us MORE than what will impact just the business facet of our lives, but tools and knowledge that will help us become who we were created to be. Thank You!
Becky Miller
WFRO-FM
Fremont
Ohio
I love LBS because you really help us stay fresh and not get bogged down by old traditions!
Becky Miller
WFRO-FM
Fremont
Ohio
I love LBS because am new to the industry, love sales, and love what I do but needed this boost to get me even more motivated! Today's webinar taught me to love my station even more and focus on small things that set us apart and sell stories vs products.
Amanda Striblen
WUPW
Fremont
Ohio
I love LBS because it is very educational.
Teresa Kilhoffer
KKZU
Sayre
Oklahoma
I love LBS because I get so much useful information and it's a very valuable resource! From ideas, to selling and closing. Great resource!
Amy Biggerstaff
KOFM
Enid
Oklahoma
I LOVE LBS because of the high quality webinars and the great resource center. There really is something to help in every situation.
Val Fimbres
KOKI FOX23
Tulsa
Oklahoma
I love LBS because professional ad guys like Tim Burt and Paul Weyland provide me great ideas for radio ads, or they provide me ways to respond to client questions and objections.
Quentin Sawatzky
KQCV
Okla City
Oklahoma
I love LBS because of the new ideas that help us present ourselves as experts in the industry and with the clients' needs
Chantell Munoz
KDRV
Medford
Oregon
I love LBS because... of the seemingly unlimited resources available to those in the broadcast sales biz!
Billy Jones
KQAK
Bend, OR
Oregon
I love LBS because when it comes down to it, LBS dials directly into the 'ultimate positive relationship and effective interpersonal sales communications that will ultimately result in success...in all aspects of life'. You guys make it fun, thanks! After 4 decades selling advertising, I know what I have access to - It's truly gold!
Paul Doyle
KTVL
Medford
Oregon
I love LBS because you care. You genuinely give information that is both meaningful and informative while at the same time delivered in an entertaining manner. True StoryTellers! Keep telling your/our story!!!
Michael G Stanton
WDNB
Scranton
Pennsylvania
I LOVE LBS because LBS always has the best insight and training information available in today's broadcast sales changing landscape.
David Balerio
KWES
Odessa
Tennessee
I love LBS because it gives me ideas and insights into the industry that I need to be the most successful marketing person possible! The Win Back LOCAL Car and Truck Dealers (in a BIG way) seminar today really helped to put this industry in perspective and is a category that has been allusive to myself and other broadcast teams across the country since COVID-19 in 2020! LBS is so valuable to myself and the industry and I cannot wait for the next seminar! LBS is not something I take for granted and appreciate everything they do for us!
Lanse Macke
WBUZ
Nashville
Tennessee
I love LBS because you always give helpful tips and tricks for how to be better at what we do. From sales advice and prospecting, to programming and promotions, everything you offer to us is invaluable and something that I do not take for granted! Cannot wait for the next webinar and article from LBS! Thank YOU!!
Lanse Macke
WBUZ
Nashville
Tennessee
I love LBS because I always get so much information I can put to use immediately in my weekly sales. I feel more prepared to accomplish more sales through the support of LBS. Valerie Geller was an amazing speaker. The information she shared was very helpful.
Matt Connell
WJTT
Dayton
Tennessee
I love LBS because the webinars are informative and relevant!
Morgan Luffman
WJTT
Chattanooga
Tennessee
I love LBS because of their always informative webinars
Sally Stover
WKNO
Cordova
Tennessee
I love LBS because it provides access to actionable sales training vs product training most AEs receive from their employers.
Craig Hahn
WLAC WNRQ WRVW WSIX WUBT
Nashville
Tennessee
I love LBS because LBS provides great webinars with relevant topics specific to broadcast sales. Also their certification program is helpful toward developing more credible broadcast sales professionala.
Van Greer
KBMT/KJAC
Beaumont
Texas
I love LBS because they offer enriching insight that I use to level up with its easy access.
Sarah Clayton
KBPT
Mertzon
Texas
I love LBS because I am a newb to local broadcasting and LBS has given such a great foundation of skills for this journey. So easy to learn and to adapt for my own sells personality. Thank you for making the process so enjoyable!!
Bobbie Dyer
KBUS
Paris
Texas
I love LBS because in the fast-paced world of local broadcast sales, staying ahead of the competition is crucial! Thankfully, there's a unique platform that's captured my interest and has become an essential part of my professional journey and one that my manager enrolled me in right away after being hired - the Local Broadcast Sales Training Website. This online resource stands out for several reasons, making it the go-to choice for those in the industry seeking to hone their skills and achieve success.

One of the primary reasons I appreciate this training website is its user-friendly interface. The website's design is intuitive and easy to navigate. The content is organized logically, and I can quickly find the resources I need without any hassle even with the search feature. This user-friendliness has undoubtedly played a significant role in keeping me engaged and motivated to continue learning.

Moreover, the website offers a vast array of valuable content tailored specifically for local broadcast sales professionals via radio and now digital. From comprehensive video tutorials to insightful articles, it covers every aspect of the sales process. Whether I'm looking to enhance my prospecting skills, refine my negotiation techniques, or learn about the latest industry trends, the website has it all. This diverse range of resources ensures that I can continuously develop and adapt my strategies to achieve optimal results.

Those are just a few reasons why I Love LBS!
-Alex
Alex Fowzer
KBUS
Paris
Texas
I love LBS because it gives me fresh ideas that help me help clients.
Susan Mossberger
KCWX
San Antonio
Texas
I love LBS because the webinars are relevant to what we battle on a daily basis. I guess what I'm trying to say is that they aren't generic, sometimes I feel like they are talking directly to me so it shows that LBS has a pulse on our business!
Darren Lehrmann
KFDM
Beaumont
Texas
I love LBS because it gives me greater insights to guarantee my success with future prospects!
Dawson Dawkins
KFDX
Wichita Falls
Texas
I love LBS because of the training sessions that allow me the opportunity to refresh my abilities to be a better seller every day!
Wynette Ortiz
KLTN
Houston
Texas
I love LBS because it is always nice to hear someone stand behind the things you have always thought true, not only in sales, but in life.
Soozie Selfridge
KMFA
Austin
Texas
I love LBS because of the great webinars that either teach me something new or reinforce things I've been taught before. Love the webinars. Great job guys
Milton Glueck
KSLR KLUP
San Antonio
Texas
I love LBS because of the amazing training that is available to us on a regular basis and how easy it is to take the webinars for both managers and account executives.
Alex Dupont
KTSM
El Paso
Texas
I love LBS because not only is it teaching me new things that help me become better seller, but it refreshens things i knew but had forgotten about!
Ana Torres
KVIA
El Paso
Texas
I love LBS because I'm a rookie in this industry and LBS expands my mind with every meeting. I am able to meet professionals and receive advice that was not otherwise readily available to me.
Elizabeth Warren
KXXV
Waco
Texas
I love LBS because it supports the growth of both new and experienced sales professionals and provides a focused and digestible curriculum to achieve short and long term sales goals!
Matt Paakkonen
WTSA
Brattleboro
Vermont
I love LBS because I learned some new appointment-setting techniques.
Jacquie Morton
WSPT
Stevens Point
Wisconsin
I love LBS because they present webinars like this one. I think this webinar with Valerie Geller is one of the best ones I heard in a while! Thank you for giving these webinars to us!!
Sue Engelhardt
KROE
Buffalo
Wyoming
I love LBS because whenever I'm struggling with something, I can find a video to watch to help me through it!
Sue Engelhardt
KROE
Buffalo
Wyoming
LBS does webinars on current items....like today's webinar on AI. They keep us up to date on current issues.
Sue Engelhardt
KROE
Buffalo
Wyoming
I love LBS because it always makes me think and thinking gives me new ways to help my clients sell more.
John Birbari
KTAK
Riverton
Wyoming
I love LBS because lots of training - particularly with Paul Weyland - always rocks it!
Bill Lynch
KJUG
Placerville
Alabama
I love LBS because I always get helpful sales-oriented information. Always helps me have more ammunition when calling on clients. I always have more confidence when I make calls armed with the information and tip I get from Local Broadcast Sales.
Jerry Baker
WEIS
Centre
Alabama
I love LBS because the training sessions are so incredibly helpful for new employees like myself who haven't been here very long. It helps us to be able to take our abilities to the next level!
Ellie Smith
KDXY
Jonesboro
Arkansas
I love LBS because it shows me me a lot of wonderful information! I only have a week in sales and I love it!
John Frontela
KATJ-HD KIXA KTVV KATJ-HD2
Hesperia
California
I love LBS because it gives me tools and reasons to walk in the prospect's door...very valuable. Thank you, guys!
Tony Nordbeck
KCAL-FM
Redlands
California
I love LBS because it helps you to build your business and create good habits. LBS shows how to respond to prospects that did not have a great radio ad experience.
Monica Thompson
KIWI KPSL KCHJ KQKZ
Bakersfield
California
I love LBS because we are solving the digital problem.
David Barnes
KJUG
Visalia
California
I love LBS because it provides me with the resources I need to stimulate broadcast sales in my market. Obviously the people in charge have spent time in the trenches and know the score. The information given is spot on, timely and relevant.
Robert Topping
KOLA-FM
Redlands
California
I love LBS because I am totally new to the radio industry and it has provided me with more insight on how to sell locally. Moreover, I appreciated Paul's approach to overcoming objections in order to secure a meeting. Also, during today's seminar I realized that I wasn't totally thinking outside the box with my approach. For example, Paul's advice on creating headlines was so meaningful that I got a response back from an advertiser that I have been reaching out to for 2 weeks now. I will continue to use LBS to grow my career in broadcast. Simply put, LBS isn't just a webinar. It is a place to go for resources and growth. Thank you for everything. Yes, I love LBS.
Paul Hammond
KRRL-FM
Long Beach
California
I love LBS because the information I got from todays webinar was very helpful and brought forward so many ideas that I will use right away! Thank you for making this information available.
Lori Rooney
KSRO
Santa Rosa
California
I love LBS because it helps me lead my team and business in the right direction! I am a new radio station owner so all the information and resources is invaluable !
Morganne Clark
KVPM
Porterville
California
I love LBS because their webinars feature A+ talent (John Tkac, Paul Weyland, etc...) who are truly experts in their fields and who offer insightful knowledge and immediately actionable suggestions. This benefit alone separates my team as studied consultants and positions them ahead of the other 90% of salespersons our clients encounter. Thank you LBS!
Eric Fahnoe
KWWV-FM
San Luis Obispo
California
I love LBS because Gary is a Pro, from San Diego, and uses the positive aspects of Tony Gwynn. What a professional, what a man who really was about helping the San Diego Area. LBS is a good refresher, always good to review and bring in the info that will help. As a Broadcast Professional for 37 years, and in the business for more....High School, College....I love stuff like this. I certainly am aware of the Sewer Monkeys........appreciated your time today, Thanks!
Dwight Johnson
KZXY
Victorville
California
I love LBS because the information presented is straightforward, level headed and easy to understand. Great ideas to use in real life sales.
James Caven
CHFX
Halifax
Canada
I love LBS because this is where I got my training and certification. The staff is friendly and knowledgable and don't hesitate to help in a quick fashion! It's always easy and convenient to access. Thanks all, have a great holiday season!
Sarah Trujillo
KSLV KYDN FoxSportsSLV
Del Norte
Colorado
I love LBS because I have learned so much in these past 8 weeks, learning how to weave my prior life and selling experience and knowledge together with all of these trainings has me ready and confident to hit the road!
Sarah Trujillo
KSLV KYDN KBGV
Monte Vista
Colorado
I love LBS because their webinars teach real life examples. You can go right out and use the lessons to make a sale.
Daniel Smith
KWHS-TV
Colorado Springs
Colorado
I love LBS because I started with my company last year without any radio sales experience! LBS (and Gary Moore) had so much information available for an novice like myself. I completed so many different training programs on the site and was able to learn more than anyone could of ever provided.
There are so many cool tools and so many different categories to learn about. I love LBS!
Melanie Macierowski
WICH WCTY WNLC WKNL WILI
Oakdale
Connecticut
I love LBS because I always receive a great insightful and useful takeaway I can put into practice to improve my outcomes.
Allan Feldman
WLNG
Madison
Connecticut
I love LBS because even though I'm a seasoned sales person, I love to always keep up-to-date with all of the latest & greatest news & updates!!
Kelly De Groot
WTIC
Weatogue
Connecticut
I love LBS because it's a good place to find categories to call on.
Kathy Browne
WTIC
Farmington
Connecticut
I love LBS because I get to help people every day. I get to assure the growth of my community, economy and friends ands neighbors. I don't sell advertising, I grow business
Liz Knight
WALB
Leesburg
Georgia
I love LBS even though I haven't used it a lot in the past. One of my 2022 goals is to use our resources and get familiar with other ways to get information faster and better.
Kristi Bratcher
WALB
Leesburg
Georgia
I love LBS because the information is helpful and helps to keep me centered from a professional standpoint on why we do what we do!
Jeff Winberry
WPEO
East Peoria
Illinois
I love LBS because the information is timely, encouraging, and helps to reorient me and keep me on track!
Jeff Rry
WPEO
East Peoria
Illinois
I love LBS because the information provided is usable and helps keep me focused and/or refocused.
Jeff Winberry
WPEO
East Peoria
Illinois
I love LBS because it offers constant, relevant training at my disposal whenever and wherever I need it. Attending a seminar, for instance, has great information....BUT...when you are back in the real world it can be hard to remember all that advice as needed. With LBS, you can attend any seminar you want on the topic you need at that moment. I can get the information as the situations arise and once you've been through that experience you now have it memorized at a different level of understanding. Like so many industries now, how well you are trained is based on how much training you seek out. Meaning, if you only rely on "required" training you are missing out and you are only trained as well as the next person who also only participates in required training. Taking advantage of these services makes you stand out and pull ahead.
Michelle Cannava
DLCMedia WFNB WAXI WAMB WVIG WAKO
Brazil
Indiana
I love LBS because this is my first webinar and am looking forward to learning more! I'm still fairly new to the broadcast industry.
Sara Schmitt
WFIE
Evansville
Indiana
I love LBS because of the practical advice and seminars. I use the videos to supplement the training I offer in my Local Sales Team Meetings and my sellers implement it!
Scott Howard
WOWO
Fort Wayne
Indiana
I love LBS because it gives me access to the best training tools and new information without having to drive at least 1 hour from my station to get training in a large city.
Annie Nunley
WRBI-FM
Batesville
Indiana
I love LBS because in a world full of advertising voices, they deliver relevant and unique information that helps set me apart from my competitors.
Les Linz
WRZQ
Columbus
Indiana
I love LBS because it helps to re-center me in my role in broadcast sales!
Valerie Bendel
WSPM WSQM
Indianapolis
Indiana
I love LBS because they are experts in the broadcasting industry that are at my fingertips - ease of access to ask questions and gain insight.
Valerie Bendel
WSPM WSQM
Indianapolis
Indiana
I love LBS because it makes me think outside the box.
Robert Anglin
KATF
Dubuque
Iowa
I love LBS because they have fantastic webinars that give great insight for the broadcast sales industry. Helpful in making me a better leader and sales person.
Mary Williams
KCVM
Cedar Falls
Iowa
I love LBS because I am new to radio sales and I get great advice to help me succeed
Brandy Storm
KQWC
Stratford
Iowa
I love LBS because you take the time to break things into bite-size on any given topic and your guests usually take the time necessary to answer real questions on the topic. You might say LBS has a NO BS approach!
Paul Rehm
KWMT-AM
Dow City
Iowa
I love LBS because, it's always up to date on all the information you need to stay relevant to your clients. As times change and things happen around us LBS always pivots to keep up so we can keep up. Thank you so much for the great content.
Linda Zawacki
KKSW
Lawrence
Kansas
I love LBS because for someone who is new in Sales, LBS has helped me make great progress with my sales journey!
Courtney Head
KOMB KMDO
Fort Scott
Kansas
I love LBS because your guest speakers make learning these strategies you share fun. By taking the pressure off with the information and stories you share make the whole learning experience more meaningful!! Paul is a hoot!! Today's topic was extremely helpful and enjoyed the Harley Davidson feed back, good stuff.
Deb Rainbolt
KSNP
Burlington
Kansas
I love LBS because of the time and effort they put in to make me a better salesperson. I love the research and training!
Judy Hildabrand
WBKO
Russellville
Kentucky
I love LBS because the on-demand trainings are so helpful and really help me build my confidence in the sales field!
Erin Barber
WBKO
Bowling Green
Kentucky
I love LBS for the outside insight. Sometimes I think maybe my market isn't ready for this kind of investment, or this category can't support the investment. After listening to some of the seminars I've learned it's all just a conversation, and has raised my confidence when asking for an investment I can stand behind!
Jackson Washer
WBKO
Bowling Green
Kentucky
I love LBS because the webinars are always informative and I've had success by applying what I learn. There are great sales ideas! The webinars and other tools help get me motivated!
Sheila Ash
WDNS WKCT
Bowling Green
Kentucky
I love LBS. I'm new here and I can already tell there is a wealth of resources I will be using!
Kristen Amaya
WKYX
Paducah
Kentucky
I love LBS because you understand that each sales person has there own style & you give ideas that flow in that style. Also because LBS remembers that experienced sales people need to go back over the basics to make sure we are not forgetting ways to get more business while keeping existing customers happy. Thank you.
Kim Daellenbach
WTOS WVOM WABK WBFB WKSQ
Augusta
Maine
I love LBS because it is full of great information!
Anna Kastl
Radio Results Network
Marquette
Michigan
I love LBS because I am new to the site but so far I love the Research and love using it when on a sales call or even in my training.
Timothy Jorgensen
WCSX
Clinton Township
Michigan
I love LBS because it provides all of the resources for continued eductation.
Edward Russell
WGLQ
Escanaba
Michigan
I love LBS because it gives me great webinars and sales training videos for my sales meetings and new hires to get up to speed.
Trisha Peterson
WJNR WOBE WHTO
Iron Mountain
Michigan
I love LBS because I can continually learn how to do my job better for myself and for my clients. Because I have LBS, I can be the expert in my area.
Stacey Mitchell
WLEN
Adrian
Michigan
I love LBS because when I started my career with WSYM, I was new to sales. Throughout the last few years of learning my selling style, and learning how to best get the attention of business owners and earn their trust with me, research based selling has become my strong suit. I believe that in this day, all sellers should be research sellers, but they all are not. LBS offers me additional research and trends that have been helpful in getting new meetings and showing my credentials to become a trusted advisor. I love all of the categories that are available to me and they will no doubt help to build up my client base.
Kristi Tabor
WSYM
Lansing
Michigan
I love LBS because of Gary Moore. He reached out and introduced me to LBS, am enjoying being part of the community!
Debra Vandenbrink
WWMT
Marshall
Michigan
I love LBS because it is always, very helpful and available. It has given me many successful ideas that I have executed. THANKS LBS!
Raymond Jourdan
WSYE
Tupelo
Mississippi
I love LBS because it's a quality, beneficial tool that offers trusted information, techniques, and strategies that allow me to continue learning to become the best seller I can be!
Tassie Elkins
KCHI
Purdin
Missouri
I love LBS because it's a priceless resource to broadcasters. Whether you are new or seasoned in this industry, there is always something to learn. Thank you for your services!
Abby Bonwell
KFEQ KKJO KYSJ KSJQ KESJ
Saint Joseph
Missouri
I love LBS because it has the best broadcast education that make my prospects listen!
Jamie Boehmer
KAAR KXTL KMBR KMTZ
Butte
Montana
I love LBS because it has absolutely everything i need to be successful in Radio all in one place. You also have outstanding training modules that are informative and easy to follow. You also make learning fun!!
Taylor Whisonant
KGGL
Missoula
Montana
I love LBS because it is very informative. I get a lot out of these webinars. Thanks!
Leslie Schipman
KMMR
Malta
Montana
I love LBS because I am new to radio sales and I am able to learn a lot from the best in the business. I am excited to start my journey and share my passion for radio adveretising.
Ashley Rapp
KEZO
Bellevue
Nebraska
I love LBS because as a veteran seller you can always use a pep talk from others in the business-keeps you motivated!
Dina Kaluza
KEZO-FM KKCD-FM KSRZ-FM KQCH-FM KXSP-AM
Omaha
Nebraska
I love LBS because I'm currently going through the certification process and find many of the sections to be great refresher ideas and also learned a lot, especially in the automotive section. Can't wait to get my certification!
Dina
Dina Kaluza
KEZO-FM KKCD-FM KSRZ-FM KQCH-FM KXSP-AM
Omaha
Nebraska
I love LBS because I'm new to this site, and I'm excited to see the wide variety of information available to me!
Katherine Knutson
KIOS Omaha Public Radio
Omaha
Nebraska
I love LBS because I get help in growing as a professional salesperson. LBS webinars are a must for me because the information presented is from experienced sellers, who know how to deal with real people and real customers. LBS challenges me to make changes in my personal and work life and to get out of my comfort zone.
Colleen Simpson
KTCH
Norfolk
Nebraska
I love LBS because it is REAL and a valuable resource. I work in an office by myself without the benefit of sales meetings or much sales training directing from our station owner. There is no consistent sales manager on site at the station Monday through Friday. Our radio station is 30 minutes away and our station owner resides 4 hours away, so emails and phone calls constitute our 'sales training'. I really appreciate and really look forward to presentations like today's webinar with Tim Burt, which include 'current information' and 'current ideas' for today's times-for the world I'm working in today-full of changes. That's why I love and appreciate LBS. And, the LBS staff continues to be available for all my questions. Thank you LBS.
Colleen Simpson
KTCH
Norfolk
Nebraska
I love LBS because of the honest, real information presented by knowledgeable radio sales people and creative writers. I appreciate that they share their experience with what works and does not work in the real world. The webinars are something I look forward to every month.
Colleen Simpson
KTCH
Norfolk
Nebraska
I love LBS because the monthly webinars are taught by knowledgeable, experienced real-life people who work in broadcasting themselves. And, the LBS website continues to provide ideas and answers to questions I have about writing radio copy and keeping me informed on current trends about the businesses I currently call on for advertising. There's no where else I can I be entertained and educated about my profession as well as when Paul Weyland is speaking.
Colleen Simpson
KTCH
Norfolk
Nebraska
I love LBS because the webinars help me grow as a person and a sales professional. I really appreciate that the information presented is from experienced, knowledgeable people working in the radio sales industry themselves. I work in an office (alone) that is 30 miles from our radio station. The positive motivation I get from the webinars is invaluable to managing my attitude and confidence level, even with 24 years as a radio salesperson. The resources available at LBS have greatly helped me with proposals. And, what I really appreciate is the personal assistance I get from people like Eric Moore, willing to call me or email me when I have questions.
Colleen Simpson
KTCH
Norfolk
Nebraska
I love LBS because of Paul Weyland! He has changed my career in sales! I look forward every time I get to hear him speak. I totally trust Paul!
Lensi Shakra
KGRT
Las Cruces
New Mexico
I love LBS because the webinars rejuvenate my love for my job. Listening to Paul Weyland, I felt like he looked straight into my soul. All the things I feel and make excuses for are laid right out before me. I walk away feeling like a better marketing specialist and always learn a little about me. Personal growth is present in LBS just as much as professional development. I love the term..."Sell the Truth." Thank you.
Sandra Moulton
KGRT KSNM KHQT KWML
Las Cruces
New Mexico
I love LBS because they offered new information I hadn't heard before. My favorite part of this job is writing copy. I'm going to use this information today!
Linda Landini
NewsRadio KKOB
Albuquerque
New Mexico
I love LBS because when I miss a webinar because something unexpected came up (like today), I can watch it online next week! Thanks!
Sue Engelhardt
KROE
Buffalo
New York
I love IBS because everyday is different!
Tanner Smith
WHTZ
New York
New York
I love LBS because even though I have been doing this job for almost 30 years - the webinars are always a great refresher and I love to learn something new every day! I plan on taking my positivity with me to conquer this week!
Deborah Duncan
WIVT-TV
Binghamton
New York
I love LBS because of all of the research that they do! It make a huge difference for me to be able to have latest information each day.
Yvonne Hoyt
WPTZ
Peru
New York
I love LBS because it is super for help with closing sales as well as for getting refreshers on sales skills and learning new ones.
Aaron Tourville
WTNN
West Chazy
New York
I love LBS because as a Media Management student, LBS allows me to receive real world advice as I look forward to a career in broadcast sales.
Clint Lewellyn
Student
Mount Holly
North Carolina
I love LBS because I get personal responses to my emails.
Karen McCracken
WBHN
Sylva
North Carolina
I love LBS because I'm closing larger contracts than ever before.
Karen McCracken
WBHN
Sylva
North Carolina
I love LBS because last month I closed my biggest sale ever by using the process laid out in Mike Blinder's book which I received from LBS, paired with the Pulse Research data which I also received from LBS.
Karen McCracken
WBHN
Sylva
North Carolina
I love LBS because the information is practical.
Karen McCracken
WBHN
Sylva
North Carolina
I love LBS because the Pulse research calculates populations based on zip code so I can personalize the report for each client.
Karen McCracken
WBHN
Sylva
North Carolina
I love LBS because the speakers cast a vision and then give specific steps to make it a reality. Today, I liked the MOM principle to increasing individual business ad spend.
Karen Mccracken
WBHN
Sylva
North Carolina
I love LBS because the training helps my team to learn best practices.
Karen McCracken
WBHN
Sylva
North Carolina
I love LBS because you show me where I am, where I need to be, and how to get there.
Karen McCracken
WBHN
Sylva
North Carolina
I love LBS because they give me hope as I am not a 'natural' salesperson. I am a 'sponge' seeking to learn all I can. Thank you!
Dorothy Debruler
WCLN-FM
Raeford
North Carolina
I love LBS because it encourages me to think differently about my sales tactics while educating me about new and continuing techniques in the world of radio sales
Cindy Carpenter
WIOX
Southern Pines
North Carolina
I love LBS because I can re-watch videos to catch the point I missed while writing down the previous point.
Karen McCracken
WRGC
Sylva
North Carolina
I love LBS because I learn something new in each webinar.
Karen McCracken
WRGC
Sylva
North Carolina
I love LBS because it's great street-smart practical training.
Bob Dakin
KEYZ
Williston
North Dakota
I love LBS because of the training sessions & skills specifically for radio and digital. Some recent favorites I have saved are Time Management and Selling By Personality Style ! I like that the segments are not too long and the slides on the side are super helpful if you do have to jump back on later to finish.
Jennie Opheim
KQLX
Fargo
North Dakota
I love LBS because the weekly sales ideas got me thinking outside the box and got me motivated to go after the people ghosting me with more enthusiasm!
Robbie Keelan
KXMC
Minot
North Dakota
I love LBS because the presenters are always top notch - the advice amazing and ready for personal use right away.
James Caven
CHFX
Halifax
Nova Scotia
I love LBS because they always offer fresh new ideas to take my sales to the next level!!
Jennifer Fisher
WDIV
Toledo
Ohio
I love LBS because it keeps me on the track to success
Barbara Mccann
WEOL
Lakewood
Ohio
I love LBS because it continues to keep me sharp and up-to-date with things that are constantly changing in our marketing arena. The webinars are very helpful and applicable to what we're running into on the street. Thank You!
Becky Miller
WFRO-FM
Fremont
Ohio
I love LBS because of it's GREAT training and practical application information. The BEST Program is something that can help any type of Account Exec!
Becky Miller
WFRO-FM
Fremont
Ohio
I love LBS because once again, you have provided another great webinar to help steer us in the right direction with AUTHENTIC wording that would REALLY speak to listeners. Thanks!
Becky Miller
WFRO-FM
Fremont
Ohio
I love LBS because you give great reminders and realistic tips of the trade. Thanks for reinforcing good training and exposing bad ideas that we shouldn't be carrying on. We want to position ourselves to be their Marketing Go-To Person! Thanks again for keeping us current. 🙂
Becky Miller
WFRO-FM
Fremont
Ohio
I love LBS because you give new creative angles for us to help our clients and also refreshers for those of us that have been at it for awhile. Thank You!
Becky Miller Miller
WFRO-FM
Fremont
Ohio
I love LBS because they are not afraid to say what we need to hear not necessarily what we want to hear. It may be considered old school at times (but so am I) but the reality in many ways these old school lessons are completely applicable in today's marketplace. My old boss told me on day one the lessons I still apply today - be an expert not just on your station but the industry, know your client's business and bring something to the table, spend their money like it is yours and do business with people who do business with you. I have applied those lessons for nearly 40 years with great success.
Michael Nurse
WKEF ABC22 FOX45
Dayton
Ohio
I love LBS because, as a person who is new to the field of broadcast sales, I find it to be very informative and crucial to learning how to succeed in his business.
Eric Chiles
WKKI
Saint Marys
Ohio
I love LBS because I came from the newspaper industry and in the day we made a ton of money through advertising. I went from being owned from private ownership to Gatehouse to Gannet. I love the fact that I have switched over to NPR/PBS. I am three years into it, 30+ years in marketing and sales with 9+ of being in newspaper. I'm excited to get my hands on anything I can and this site and presentations are key to success in this market.
Kimberly Koerner
WKSU WVIZ WCLV
Mentor
Ohio
I love LBS for the webinars
Clayton Hans
WPTW
Greenville
Ohio
I love LBS because:

- deliverance is always clear and concise
- information was absolutely helpful for someone like me with less than 1 year in radio
- website is so easy to maneuver
- presenter is detailed and doesn't rush through the information, allowing us time to have questions and to process the info
- benefits of attending webinars in this industry are 100% beneficial to our growth
- new strategies and ideas are important and that's what helps us achieve our goals and this team provides that for all of us AE's
- the formatting on the trainings are easy to learn from and comprehensible

Overall, my experience with lbs has been a great one! My sincerest gratitude for all your efforts in making the industry both easier to maneuver and also for keeping us all up to speed on industry trends.
Mari Colin
WWLG WCKX WXMG WJYD
Columbus
Ohio
I love LBS because it has info that is real and useable
Gabe Edney
KECO
Elk City
Oklahoma
I love LBS because of their relevant topics for webinars!
Taylor Maples
KOMA
Oklahoma City
Oklahoma
I love LBS because even though I've been doing this for 13+ years, I can still go back and review these videos and be reminded of 'Best' practices! Paul Weyland's "To Sell the Truth" approach has been awesome in opening doors for me in signing new clients ! Tim Burt and the rest of the team who do these training videos always provide new insights, or remind me of approaches and ideas that had slipped by mind! Thank you!
Quentin Sawatzky
KQCV
Oklahoma City
Oklahoma
I love LBS because they are marketing rock stars! Helping me give myself a raise, one sale at a time.
Clint Cook
KWFX KWDQ KLSI KSIW
Woodward
Oklahoma
I love LBS because I would be broke and unemployed if I didn't receive so much easy to access knowledge in one place to help me grow from the outstanding information and motivation the webinars and site provides.
Benita Gonzales
KWOX-FM
Woodward
Oklahoma
I love LBS because in sales we always have to go the extra mile, LBS helps us get there with ease!
Benita Gonzales
KWOX-FM
Woodward
Oklahoma
I love LBS because survival is hard and LBS is quality mind education for the journey of survival! In a world of survival, the fittest gets in the door!
Benita Gonzales
KWOX-FM
Woodward
Oklahoma
I love LBS because they always know what I need before or exactly when I need it and the cover how to fix it and move forward in their webinars. Sales is a very challenging job and I'm very grateful for all the helpful advice that I get!
Benita Gonzales
KWOX-FM
Woodward
Oklahoma
I love LBS because the information that LBS posts on their website. I am new to the industry; this website has become a big help in getting acclimated to the new role. I love the blog writers as well as Paul Weyland's personality. They are a great addition to the LBS family.
Marc Salas
Tyler Media
Oklahoma City
Oklahoma
I love LBS because there always seems to be very interesting webinars for a rather new salesperson such as myself. I find myself registering for most of the LBS webinars because they just seem to make me a better, stronger, more knowledgeable salesperson.
Jeffrey Haney
KFXO
Bend
Oregon
I love LBS because I am new to TV Sales (previously I sold Digital only) and I have found a plethora of information about it, and the 'why' behind the "how-to". You do a good job of reminding me that there is more available to me (without bugging me!).
Erin Bennett
KOIN
Milwaukie
Oregon
I love LBS because of all of the great training materials to stay fresh and sharp, as well as the solid current sales resources and support.
Troy Sterling Woody
KOIN
Portland
Oregon
I love LBS because it gives me everything I need and want to become a better broadcast salesperson/account executive. Every conceivable subject at the click of the category. The presenters are the absolute best as well. I'm also a certified LBS seller, thanks to LBS and the topics offered. Thank you for all you do to make us all better at our craft!
Bill Crawford
KORE KKNX KEED
Eugene
Oregon
I love LBS because I am new to the entire media media career (May of 2021). I love it and find it exciting because of all the interesting things I have learned about my community and interacting with people!
Mindy Gould
KZHC
Burns
Oregon
I love LBS because the 10 commandments were very helpful and informational. I also love that I can access all the different learning activities when needed.
Sarah Male
KZHC
Burns
Oregon
I Love LBS for the research info and the webinars
Jon Grabert
WFMZ
Fleetwood
Pennsylvania
I love LBS because they offer a tremendous amount of information and knowledge to help stay on top of my sales skills.
Renee Evans
WFMZ-TV
Bethlehem
Pennsylvania
I love LBS because of all the amazing tools that I can utilize on a daily basis to enhance my broadcast sales knowledge. From training videos, to ideas, and research. Plus Gary Moore does a great job on the webinars and training videos. Very easy to listen to and extremely knowledgeable.
Matt Kranzler
KABD KMOM
Aberdeen
South Dakota
I Love LBS because the content is timely and pertinent to what is going on in the media world today. Being in the business for over 27 years, I still learn from LBS.
Jack Gregg
KELO-TV
Sioux Falls
South Dakota
I Love LBS because it has great training videos, it offers great areas to improve your overall sale ideas. love the webinars they have help me and keep me excited about doing my job better! Thank you
Lisa Wolf
KJRV-KOKK-KIJV
Huron
South Dakota
I love LBS because of the many great resources that they offer to be successful and learn new strategies and tools! The webinars are such a great way to get training. Thank you so much for offering your expertise for new marketers like me!
Lisa Wolf
KOKK
Huron
South Dakota
I love LBS because they give us in small markets the ability to be equal to the big guys through the quality of training, information, and research.
John Rodriguez
WALI WDNT WENR
Cleveland
Tennessee
I love LBS because I can learn our unique industry standards and updated forward information that I can put to work for my personal work with clients.
Janet Patterson
WGNS
Murfreesboro
Tennessee
I love LBS because you share so much practical information that can be applied in the market every day. I like that the information comes from what you have experienced selling. All of it is something I can apply and achieve sales and partner with clients.
Matt Connell
WJTT
Chattanooga
Tennessee
I love LBS because I learn so much from the knowledge that is brought to us. It's simplified and helps and gives me so many ideas on how to continue to grow my sales. Some of the simplest things are taught and brought to us through these webinars. I never feel that any question I ask is dumb because I feel that they sincerely they care about helping us grow in our sales and care about businesses. This also gives me a fresh outlook each time I attend and I know the information can be trustworthy info. I get excited each time to try the new things that I have learned. Kind of like a breath of fresh air it gives you the "want' to go after the sales with what you learn! Thank you for helping us be better and sharing your time with these sales teams. I appreciate you!
Lisha Cagle
WNPC
Newport
Tennessee
I love LBS because of the webinars and sales training! I want to be certified by LBS. I want to sell more local direct clients! I want to be the best sales person in my market, region and state!
Karen Wise
WOGY
Jackson
Tennessee
I love LBS because they are always on top of the curve.
Ralph Thomas
WOGY
Jackson
Tennessee
I love LBS because LBS is the best creative sales tool for our AE's. Chock full of info!!
Roger Vestal
WOGY WHHG WTJF WYJJ
Jackson
Tennessee
I love LBS because it gets me pumped. The site is filled with creative ideas. I get inspired after visiting the site.
Roger Vestal
WOGY WYJJ WHHG WTJF
Jackson
Tennessee
I love LBS because it gives real life sales advice that relates in our market. I take away ideas that I can immediately use on sales calls.
Kayla Crawford
KAVU
Victoria
Texas
I love LBS because of Paul Weyland!
Eric H. Lunsford
KAXN
Austin
Texas
I love LBS because its for real broadcast sales people!
Fred Carver
KBMT
Beaumont
Texas
I love LBS because I actually JUST NOW became a member. But I'm really looking forward to all the benefits that come with being part of the organization and really learning a lot to become even more successful.
Marc Rodriguez
KCWX
San Antonio
Texas
I love LBS because their seminars are often thought-provoking, challeging, and encouraging. I've been in and around sales for a couple of decades. You can teach an old dog new tricks - adapt or die! All the best to you in 2022! Thank you!
Rick Geiter
KIII-TV TEGNA
Corpus Christi
Texas
I love LBS because you have some interesting topics that makes us think! Good presentation today.
Steve Everett
KIXY
San Angelo
Texas
I love LBS because of the invaluable industry advice they provide! I'm finding new things to implement in my day-to-day duties while being reassured that I'm on the right track in other areas! Thanks so much for sharing wisdom, experience, and best practices!
Ian Cruz
KLRN
San Antonio
Texas
I love LBS because I find the webinars to be inspiring and thought provoking. Even as a veteran, I find the information useful whether it's new or just a refresher.
Milton Glueck
KLUP KSLR
San Antonio
Texas
I love LBS because it helps get the gears turning in my head on how I can better re-phrase something that will help me get the appointment and/or the sale!! Just lots of great valuable information that sellers need to hear and practice it.
Thank you LBS!
Nina Labbe
KLUP KSLR
San Antonio
Texas
I love LBS because, as a new SELLER - previously on the marketing side - you activate both sides of my brain to strategize my activities. LBS.com gives me guidance, and confidence, knowing that I'm on the right track -or- finding that I need to re-adjust. Thanks for the great content and speakers!
Andres Cantu
KLZT
Leander
Texas
I love LBS because the information shared is always carefully curated to our changing times. I'm confident it will be a wise investment of my time and energy and provide actionable items to implement to benefit my clients.
April Bliss
KSCN
Pittsburg
Texas
I love LBS because I truly enjoy the webinars. I love the no-holds-barred approach to the information. It's useful and interesting. I learn new things every time, whether it's something I didn't know before or something that I've learned before but the information is a great refresher. Keep it up.
Milton Glueck
KSLR KLUP
San Antonio
Texas
I love LBS because it's motivational when things get awkward and tough. Having the resources to reboost is amazing!
Valerie Green
KVCT
Victoria
Texas
I love LBS because you guys always provide informative content and sales information. LBS is my go-to for sales information and insight!
David Balerio Balerio
KWES
Odessa
Texas
I love LBS because I can get training ideas for Sales Meetings and make me look smart with clients!
Steve Guenzler
KWKT
Waco
Texas
I love LBS because I find greater success in using your insights and ideas! Refreshing, unique and bright!
Sam Politi
WPTZ
Burlington
Vermont
I love LBS because of the speakers you bring in the webinars, particularly Paul Weyland. I saw Paul speak many years ago early in my carreer, I even have some of his CDs. His lessons back then are still applicable today. Thank you for providing this valuable training to keep our skills sharp.
Jim Maffessanti
WPTZ-TV
South Burlington
Vermont
I love LBS because as a team we are able to work together and tackle any learning experience together. Each week we will pick a topic and watch videos on how to overcome, sell, relationship building, come up with new ideas, ignore sewer monkeys or whatever the topic my team decides on for the week. We watch these videos as a team and learn together each morning before we head out. This insures our entire team leaves the stations on a positive note for the day.
Kyla Salas
KAPS KBRC
Mt Vernon
Washington
I love LBS because I am learning best practices right out of the gate. I love to listen to the questions at the end of the webinars to see what types of questions get asked. I also love how there is a lot of important information but there is also humor and true enthusiasm.
Desi Stewart
KINK
Vancouver
Washington
I love LBS because it offers the best training modules ever! I have learned so much, even as a seasoned Account Executive and I keep learning, as LBS always offers something new. Whether it is a webinar, training, or insights they have the BEST Program, HANDS DOWN!! I feel that I am better equipped with knowledge and insights, as well as better educated on the product I am selling than the average Account Executives in my sales territory. If I am going to build a partnership with my clients, I must be able to educate them on what kind of marketing they need, what products will work, and most of all are trustworthy. I am not cut out to sell the package of the day. I am cut from a different cloth and that is the LBS cloth. LBS trains marketing professionals, not robots. Thank you LBS!
Erin George
WTRF
Wheeling
West Virginia
I love LBS because they have great webinars, training, and research that we can use right now
Trisha Peterson
WJNR
Niagara
Wisconsin
I love LBS because it makes me better.
Kelly Sebastian
KLWY
Cheyenne
Wyoming
I love LBS because I'm always amazed how energized and recharged I feel each time I participate in training through LBS! I am going to quadruple my sales in 2023. In my quest to attain this goal, I am going to spend 30 minutes each weekday with LBS - I will then implement what I learn and I will utilize the added energy and enthusiasm that comes through the training to achieve this goal!! Thanks LBS! I love the way you present and package information! It is direct and digestible! You're a blessing to sales people everywhere!!
Julie Burleigh
KNYN KADQ KASL KBRV KACH
Evanston
Wyoming
I love LBS because it is so helpful to me in everyday working & in life!
Sara Martin
KQSW
Rock Springs
Wyoming
I love LBS because of the 2nd Tuesday webinars and especially the question and answer section at the end. It's good to hear questions from salespeople like me.
Sue Engelhardt
KROE
Buffalo
Wyoming
I love LBS because of the great 2nd Tuesday webinars!
Sue Engelhardt
KROE
Buffalo
Wyoming
I love LBS because of the great webinars and sometimes book giveaways!! Thanks!
Sue Engelhardt
KROE
Buffalo
Wyoming
I love LBS because they bring us great webinars to learn without having to travel for it.
Sue Engelhardt
KROE
Buffalo
Wyoming
I love LBS for many reasons...... one of which is informative webinars like today's, the opportunity to win great books, the Ad Intel, and many other resources all in place to help me do my job better. Thank you!
Sue Engelhardt
KROE
Buffalo
Wyoming
I love LBS because I have professional development materials for my staff and for my own utilization at my fingertips, 24/7, 365 days a year.
Eric Henderson
KSIT KQSW KMRZ KRKK
Rock Springs
Wyoming
I love LBS because it meets all my Sales Management needs. No, wait!!! Let me rephrase that. I love LBS because, it gives me great ideas for my clients' businesses and because I can see the light go on in my sales reps' eyes when the new concepts they learn take root, grow and result in more sales!
John Birbari
KTAK KDNO KVOW KFCW KWYW
Riverton
Wyoming
I love LBS because I feel like I have endless support and resources! Today Paul Weyland gave a great presentation and I am so glad I was able to attend! Thank you all at LBS!
Stacey Jarrett
KTGA & KBDY
Saratoga
Wyoming
I love LBS because they don't teach dated material. They present from a great philosophical base that is unchanging even in the face of technical upheaval. They provide us, as State Association Executives one of the most value benefits we offer to our respective memberships... education and knowledge!

Proud to have LBS as a partner.
Luke Story
Arkansas Broadcasters Association
Little Rock
Arkansas
I love LBS because what makes LBS so special is the people behind the scenes producing the content that enlightens and motivates us.
Luke Story
Arkansas Broadcasters Association
Little Rock
Arkansas
I love LBS because the world is constantly evolving and businesses with it. LBS keeps up with the changes and offers best practices to keep up with ever changing markets. The way we sold 30 years ago is much different than how we sell now. Even with 30 years of sales and marketing experience, I always learn something new that I incorporate in my sales presentations, which are successful.
Jennifer Higgins
KDQN
De Queen
Arkansas
I love LBS because they have Paul Weyland training - easy to understand and entertaining!
KRISTEN VARAS
KKTZ KPFM KOMT
MOUNTAIN HOME
Arkansas
I love LBS because they are a wealth of information and their ideas have helped tremendously.
Karen Hill
KTTG ESPN ARKANSAS
Hot Springs
Arkansas
I love LBS because of the various trainings provided offering a variety of perspectives.
Tasha B.
KHTI
San Bernardino
California
I love LBS because you had the cohones to have Melody on, and she was flippin' great! Take the rest of the week off!
Bill Lynch
KJUG
Visalia
California
I love LBS because they invite key speakers in the broadcast business.
Alma Gomez
KSDY
Chula Vista
California
I love LBS because I'm new with radio sales and it has helped me tremendously in landing new contracts and my hope is it will continue to help me throughout the years.
Jocelyn Haxton
KQSE KKCH KSKE
Avon
Colorado
I love LBS because they have all that is needed to make me successful sales person.
Connie Rapalski
KSLV-FM KYDN-FM KBGV-AM/FM
Monte Vista
Colorado
I love LBS because when I'm feeling overwhelmed and in a rush to meet my goals, I can look at ad intel for prospecting ideas. I have to pay homage to LBS for teaching me almost everything I know about selling radio. Without learning ROI, I would have never made it as far as I have. Despite starting radio sales in a place I had never been before, starting in the middle of the pandemic, and never doing sales at all before, LBS still helped me succeed and that's why I love you guys! Thank you LBS.
Randall Adams
KYDN KSLV KBGV
Monte Vista
Colorado
I love LBS because you have short, to the point training sessions that are good for sellers at all levels. They are good for sales meetings and one on one education. Great refreshers for veterans and sales 101 for new sellers. With digital being a larger part of our business your training sessions have been great for our team.
Andy Russell
WCTY WNLC WKNL WILI-AM/FM WICH
Norwich
Connecticut
I love LBS because of the concise training information. Many times we can run into situations with training where there is so much fluff before you get to the meat of what you need but not with Gary and LBS. I know that if I have a few minutes between meetings or even before my day starts I can get in and know that I'm going to leave with something useful.
Coriya Falker
WHTA-FM
Atlanta
Georgia
I love LBS because It is informative and factual.
Jay Francis Springs
WIGO Atlanta Voice Newspaper
Atlanta
Georgia
I love LBS because of the great ideas it generates for different promotion/package type of sales! We are a fairly small staff and it's harder than ever to find the time/creative people to brainstorm these type of quick selling ideas!
Megan Zimmer
Great Plains Media
Bloomington
Illinois
I love LBS because of Gary Moore's series on integrating Broadcast, digital and other solutions for incremental revenue.
Dan Daggett
WALS-FM WSTQ WIVQ WYYS-FM WGLC WSPL WBZG
Peru
Illinois
I love LBS because I have added so many more tools in my toolbelt now. I get great value from the content and webinars, and our AEs are thriving as a result!
Dave Davis
WGEM
Quincy
Illinois
I love LBS because the videos are simple and easy to follow. Each training video is targeted to certain topics, making it easy to choose the topic you need. I appreciate having online training that is easy to work into my busy life, that also helps to improve my sales and my ability to do so. Thank you!
Candy Wolfe
WGFA WIBK
Watseka
Illinois
I love LBS because the content is always extremely relevant and useful! It helps me with new ideas which lead to more revenue!
Nicole Kirley
WMBD
Peoria
Illinois
I love LBS because what you guys do is amazing! Real world solutions and a think tank for keeping an edge in the industry! I will continue to come back for more as time goes in and hope that we can continue gain knowledge and knowledge is power in sales! Thank you!
Kory Piles
WMBD
Groveland
Illinois
I love LBS because it is how I start my day!
Stacey Barnes
WMIX-FM
Woodlawn
Illinois
I love LBS because the personality training I have received has given me the tools to lead effectively in my role as a Learning Manager with one of the largest e-commerce companies in the world.
Russ Hart
None
Westfield
Indiana
I love LBS because I get weekly emails letting me know about important topics related to broadcasting sales. Many of these topics have helped me to overcome hesitations that my customers have thrown my way.
Liza Grandy
WLQQ
Lafayette
Indiana
I love LBS because I'm new to broadcasting sales and LBS is my go to for everything. It doesn't matter what question I have, I always seem to be able to find the information here.
Liza Grandy
WLQQ
Lafayette
Indiana
I love LBS because it's a hub of helpful tips from real salesperson in this industry. Plus, there's a New Hire tab to guide us as we learn the ropes.
Regina Rodriguez
WNDV
South Bend
Indiana
I love LBS because of the fantastic trainings I have access to. I seriously have learned so much helpful information. I come from a different industry and this service has really helped me understand Radio better.
Annie Nunley
WRBI-FM
Batesville
Indiana
I love LBS because I know I can turn here when I think I've got nowhere else to turn for advice.
Valerie Bendel
WSPM WSQM
Indianapolis
Indiana
I love LBS because of the support that is provided by experts in the field.
Valerie Bendel
WSPM WSQM
Indianapolis
Indiana
I love LBS because they are professional, available, knowledgeable, experienced and quick to access resources and information. Thank you LBS!
Valerie Bendel
WSPM WSQM
Indianapolis
Indiana
I love LBS because I love to learn and LBS is a learning haven for all things broadcast sales!
Chad Schaefer
WZDM
Vincennes
Indiana
I love LBS because yesterday I experienced the most incredibly amazing webinar I've attended in a very long time! I wrote three full pages of notes-on both sides-and the host even answered one of my questions with profound insight. I can't wait for the next LBS webinar!
Vicki St. James
Coloff Media
Cedar Falls
Iowa
I love LBS because you have great useable ideas that our team can use immediately. You stay on the cutting edge of information and what is happening in the marketplace so we can be intelligent when pitching new business or upselling existing clients. Thank you for your services.
Melissa Hintz
KCCI
Des Moines
Iowa
I love LBS because I'm new to the radio world and sales, and it's helped me kick-start my career!
Allyssa Ertz
KDSN
Denison
Iowa
I love LBS because radio broadcasting is an addictive lifestyle...I got my start in radio my second year of college, studying medicine. My father set a rule that for as long as I lived under his roof, I needed to be at 10 pm. Not a desired curfew for a young kid in her twenties. So my school advisor found me a paid internship at a local small town radio station. Thus I could get my own apartment. I was to work in the office, mostly do filing, and acquire basic business credits. One day the PD asked me if I would voice a commercial. I was nervous, because I felt I had no talent. However, the client loved it and asked for me to continue doing more. Then other businesses were asking. One commercial led to another, and I was hooked. When an opportunity came up to join the sales team and make even more money, I did. Sorry Dad...I didn't become a doctor. Instead I am the Regional Director for Regional Media, one of the most amazing local broadcasting companies in our area. I absolutely love my radio family, and absolutely love my career!
Ronna Johnson
KQCJ
Davenport
Iowa
I love LBS because it always has new and fresh selling tips and tricks. When I come to a brain block I just come to your website for a refresh and new perspective on selling ideas and information. Thank you LBS!
Amanda Grimes
KYOU
Ottumwa
Iowa
I love LBS because everything you NEED to LEARN is at your fingertips!
Stephanie Hayden
KAKE
Wichita
Kansas
I love LBS because the LBS emails are always full of great information that allows me to grow and gain more knowledge to excel my career!
Lydia Long
KELS
Emporia
Kansas
I love LBS because it helps me with my sales and to be creative when working with prospects! Today's webinar really spoke to me about being a woman in sales and with building my confidence up. Can't wait to dive into this book if I when!!
Jessica Ebert
KFRM
Tescott
Kansas
I Love LBS because there is always someone who has had a similar experience or situation that I too have encountered.
It's good to learn a different perspective and how to recover from those humble mistakes.
Having a wide selection of topics and experiences from experts and professionals does get my clients attention.

And YES, being older has made be bolder. I have found business owners appreciate the transparency of being able to say "it's about the why and why would my listeners want it from you if it costs more money?
Give them the solution to the why and the happy takes care of their ad budget.
Everyone wins!!
Deb Rainbolt
KSNP
Burlington
Kansas
I love LBS because of the advanced training that is offered.
I can watch the videos on my free time to learn more about helping my clients and what to say to help the conversation go more smoothly!
Teresa Jones
Cromwell Media
Owensboro
Kentucky
I love LBS because in today's environment our managers don't always have the time to train our sellers. LBS helps provide the training we don't alway have the time to do! Training is essential to qualify performance and we are happy to have LBS fill that gap when we can't!
Gregory Fotos
WNKY-TV
Bowling Green
Kentucky
I love LBS because it provides in-depth training tools to teach sellers of all experience levels. As a manager, I can trust that every member of my sales team will grow in their role based on what they learn from LBS.
Julie Milam
WNKY-TV
Bowling Green
Kentucky
I love LBS because of the weekly reminders of upcoming trainings. I simple register when they appear and I am set-up for a beneficial training session.
christine zumwalde
WNKY-TV
Bowling Green
Kentucky
I love LBS because they have current sales ideas that I can use in my CNA meetings.
Avari Stamps
WNKY-TV
Bowling Green
Kentucky
I love LBS because it is a consistent daily positive reinforcement that, even in times of uncertainty, reminds me how important and positive the things are we do for the clients and listeners.
Shane Hook
WZZL WREZ WGKY WRJJ WMOK
Paducah
Kentucky
I love LBS because it is a consistent support system for all things radio and sales!
Shane Hook
WZZL WREZ WGKY WRJJ WMOK
Paducah
Kentucky
I love LBS because it gave me countless examples to use with my clients about the importance of advertising during a recession (like COVID)!
Alyssa Connelly
WKSQ
Bangor
Maine
I love LBS because I have been in media sales my entire career however, it has been exclusively in print, one of the products being a lifestyle magazine that I started and published for 5 years. I began my marketing consultant position at a locally owned and operated radio group just this last March and I have to say that LBS has been invaluable! I have utilized all of the elements that you listed below and have been able to sell this new medium with confidence. Thank you for being such an integral part of my growing success.
Marty Hosmer
WOCN
Sandwich
Massachusetts
I love LBS because it gives me an advantage when it comes to industry knowledge and provides effective selling skills.
Renee Lett
WOCN-FM
Hyannis
Massachusetts
I love LBS because I love the relevant content. I use it on my LinkedIn to build industry credibility.
Paul Theriault
WPXC
Hyannis
Massachusetts
I love LBS because I was able to join one of the webinars. The one today was really inspiring. I am still very young, I am only 23 and I have always tried to be my best. I push my limits always to be the best and to be special. Even pushing myself so hard, I graduated with my masters at 21 and started teaching marketing at the masters level by 22.

Now I am 2 weeks into starting a sales job for the first time and I feel SO out of my element. I am looking to learn how to get more confidence in myself and in what my business will be. I want to achieve all my sales goals. I have a passion for media, this is what I have always wanted.

I have been so worried I am going to fail, so I am trying to keep myself ahead of the curve. Thank you for offering these webinars.
McKenzie Blake
WROL WEZE
Quincy
Massachusetts
I love LBS because it's a great way to start my day! The videos are so timely that I seem to apply what a learn the same day.
Kelly Stonerock
WDZZ
Flint
Michigan
I love LBS because there are so many training resources. Love the webinar series! It always gets the team excited!
Trisha Peterson
WJNR WOBE WHTO
Iron Mountain
Michigan
I love LBS because they make my job as sales manager easy with training videos and webinars for every sales meeting. There is always something new or some topic they need help with. It helps rejuvenate the team and they love the shorter videos.
Trisha Peterson
WJNR WOBE WHTO
Iron Mountain
Michigan
I love LBS because they supply great content focused on my every day job of selling radio!
Debra Carpenter
WJQK
Zeeland
Michigan
I love LBS because it loved me. Yes, it helped me raise my daughter and put food on our table. It also allowed me the time to be there for my daughters school functions and after school activities. I also had the flexibility to participate in multiple chambers, charities and Church Youth activities. Every time I get the chance I'm encouraging young people who don't know what they want to do to go into advertising sales. Especially the go getters because they make the best sales people. You don't have to have a degree to sell you just have to have a whole lot of want to and being a single parent Mom, I had a whole of want to!
Michelle Hoffman
WFMN
Jackson
Mississippi
I love LBS because the webinars have really got me thinking outside the box.
Elizabeth McMeekin
KADI KICK
Springfield
Missouri
I love LBS because it helps me help my customers. Gives me the tools to increase my relationship with them.
Dustin Kopp
KFMO
Park Hills
Missouri
I love LBS because I can always count on them having great research for every situation, which helps me build strong proposals for my clients, and ultimately, helps close the sales.
Wendy` Chalker
KOLR
Springfield
Missouri
I love LBS because I learn a lot.
Kathleen Moore
KAAR KMBR KMTZ KXTL
Butte
Montana
I love LBS because I am a new Account Executive LBS has great learning materials.
Jamie Boehmer
KAAR KXTL KMBR DAVE
Butte
Montana
I love LBS because today is a perfect example. Great leadership training with a story telling touch. I manage an all female sales staff and they are all trained killers on the street. The message today was a homerun and inspirational to all of them. They've been talking about it all day.
Ron Korb
KMON
Great Falls
Montana
I love LBS because of the training and onboarding they offer for new people coming into our industry!
Jill Masek
KLIN
Lincoln
Nebraska
I love LBS because I'm totally loving these webinars- really great content! The ideas and the advice from others has been so great!
Stacey Jensen
KPVM
Pahrump
Nevada
I love LBS because they are tremendous servants to the radio industry's sales departments. They excel in giving us information, inspiration, and motivation to work on any category of business looming before us. They help us understand the entire situation and give us tools to improve our performance. LBS is professional and very user-friendly. Unless you know everything there is to know about your prospect's business and what makes them tick, I would highly recommend you don't go in to their place of business without consulting the LBS website.
Ed Abels
WTBQ-AM/FM
Warwick
New Jersey
I love LBS because any marketer looking to expand their marketing and promotion skill would love the platform that LBS offers, Over the past 20 plus years I have found this media platform to be the most impactful to bringing ideas to the radio world.

Thank you for your services!
Jojo Valdez
lmnoc Broadcasting
ranchos de taos
New Mexico
I love LBS because I have only attended one webinar and was able to start working on my S.O.S by Paul Wayland. To date I have not finished it, however it gives me a template to complete my S.O.S. So I appreciate LBS for helping an already busy person a chance to keep up with the rest of the Marketing world. Thank You LBS
MATT MARTINEZ
SDC Broadcasting
LAS VEGAS
New Mexico
I love LBS because we are a small station and small market, but you are able to give us leadership and sales information from those who have been there and do that. There experience gives us great ideas that help us grow!
Jan Salazar-Chairez
Zia Broadcasting
Clovis
New Mexico
I love LBS because it offers sound, useable advice for creating sales opportunities!
Lou Anne Wenerski
WBBZ-TV
Williamsvillle
New York
I love LBS because the weekly sales ideas help me get my creative juices flowing!
DOM FUSCO
WDST
WOODSTOCK
New York
I love LBS because it exposed me to the very empowering Melody-Spann Cooper and her informing webinar.
I love LBS because the newsletters keep me informed on what is happening
I love LBS because I am new to Radio sales and it gives me a better perspective to the world of broadcast
I love LBS because its inclusive of so many different useful tools to help me fine tune my skills
I love LBS because I have a chance to win a book I would really enjoy reading!
Lori Lotempio
WEBR
Tonawanda
New York
I love LBS because Eric Moore does a good job explaining questions to the webinar guests.
Karen McCracken
WBHN
Bryson City
North Carolina
I love LBS because experts in the field are recruited for webinars.
Karen McCracken
WBHN
Sylva
North Carolina
I love LBS because Gary and Eric are related. I can relate to them because I work with my dad.
Karen McCracken
WBHN
Bryson City
North Carolina
I love LBS because I can rewatch videos over and over until the content sinks in.
Karen McCracken
WBHN
Bryson City
North Carolina
I love LBS because it connected me with Pulse research
Karen McCracken
WBHN
Bryson city
North Carolina
I love LBS because it's affordable.
Karen McCracken
WBHN
Bryson City
North Carolina
I love LBS because of Paul Waylon's hairline
Karen McCracken
WBHN
Bryson City
North Carolina
I love LBS because of Paul Weyland's expressions give me a chuckle which helps me get through the day.
Karen McCracken
WBHN
Bryson City
North Carolina
I love LBS because of the links to training videos.
Karen McCracken
WBHN
Bryson City
North Carolina
I love LBS because of the links to watch past webinars.
Karen McCracken
WBHN
Bryson City
North Carolina
I love LBS because of the Q&A sessions after the webinars.
Karen McCracken
WBHN
Bryson City
North Carolina
I love LBS because of this contest.
Karen McCracken
WBHN
Bryson city
North Carolina
I love LBS because Paul Weyland's catch phrases never get old.
Karen McCracken
WBHN
Bryson City
North Carolina
I love LBS because the trainers say they continue learning and adapting, too.
Karen McCracken
WBHN
bryson City
North Carolina
I love LBS because the webinars are relevant
Karen McCracken
WBHN
Bryson City
North Carolina
I love LBS because you send me webinar reminders.
Karen McCracken
WBHN
Bryson City
North Carolina
I love LBS because I am challenged and empowered.
Karen McCracken
WRGC
Sylva
North Carolina
I love LBS because you offer great sales webinars, particularly digital sales that offer me great information to take back to our local sales teams!!!
Terry Bouquot
Cox Media Group
Dayton
Ohio
I love LBS because their messages speak to new sellers and sellers that have been in the business for years. When you think you know it all and don't need another message, then you listen to a message from LBS messages and are reminded just how much more you need to learn and how valuable their expertise is. LBS offers so many valuable nuggets of ideas that help me in my next email or phone call as I work thru my sales process. You are never too young and never too old to learn new things and LBS is always there to remind us of this!
Thank you LBS!
Diana Gibbs
WAKW-FM
Cincinnati
Ohio
I love LBS because of Paul Weyland's expertise, knowledge, answers to difficult questions faced by sales staff, creative ideas and sharing his many hands on, actual sales experiences!
Scott Dailey
WATH
Athens
Ohio
I love LBS because I have the opportunity to learn new things! With the ever changing world of digital and media sales, it is nice to be able to hear from industry professionals from all different fields so that I can adapt and change the way I sell. I also share a lot of this information with our entire sales team so that we all can hit the streets armed with the best stats and information to make the sale!
Andrea Daniels
WFMJ-TV
CANFIELD
Ohio
I love LBS because of the extra training and nurturing to help us grow and excel in broadcasting, building long term relationships with our clients with the goal of helping them grow their businesses which will help mine grow as well!
Becky Miller Miller
WFRO-FM
Fremont
Ohio
I love LBS because they have interesting presentations and great ideas to sell!!
Sheila Blake
WHIZ-TV
Zanesville
Ohio
I love LBS because they have the best programs out there. Very informative and lots of good practical information.
Sandra Thieman
WKKI
Celina
Ohio
I love LBS because they offer free informative sales techniques that are priceless!
Thank you for your help!
Tina Richards
WKKI
Celina
Ohio
I love LBS because it is a valuable resource and connection, even for people like me who have been in media sales for 40 years! During the pandemic, it's great to learn with the webinars.
Kathy Malesick
WOUB
Athens
Ohio
I love LBS because of the informative webinars and the sales ideas geared toward the industry I work in, radio.
Kelly Gearhart
WQKT WKVX
Wooster
Ohio
I love LBS because I appreciate the way in which the true message is delivered so that we're reminded to be empathetic to our clients and their needs. My favorite part was when she mentioned going the extra mile and volunteering for the client when we get a chance. We have to also show gratitude for their business. That is the true meaning of great client relationship building. It doesn't always have to be a give n take! We can give a little and that can certainly grow into a lot!
Mari Colin
WWLG
Columbus
Ohio
I love LBS because it gives me hands on training for my sales force. LBS is a step by step training for new sellers and a refresher for experience sellers.
Gail Payne
KEOK
Tahlequah
Oklahoma
I love LBS because I learn new sales techniques and refresh old ones!
Benita Gonzales
KWOX-FM
Woodward
Oklahoma
I love LBS because of the amazing seminars that I can attend for free!
Kristin Sayles
KLAD
Klamath Falls
Oregon
I love LBS because it gives you many, many ideas to help you do better in your broadcast sales career.
Bill Crawford
KOREBroadcasting KKNX KEED
Eugene
Oregon
I love LBS because the topics and the contents of each topic are spot on. I learn so much every time I watch the videos!
Bill Crawford
KOREBroadcasting KKNX KEED
Eugene
Oregon
I love LBS because you gain so much knowledge each and every time you watch the videos. You'll gain the motivation to get out and sell, sell, sell!
Bill Crawford
KOREBroadcasting KKNX KEED
Eugene
Oregon
I love LBS because it has proven to be a valuable tool that has helped make my transition into advertising sales at my local station much easier!
Natalie Clark Postles
KOTI-TV
Klamath Falls
Oregon
I love LBS because I always learn something new with their webinars!
Caitlyn Watson
CJJC
Yorkton
Outside of the US!
I love LBS because it's happened so often over the past year that we have timely access to LBS material, the right info at the right time as clients are looking for answers to questions
Dennis Dyck
CJJC
Yorkton
Outside of the US!
I love LBS because of the wisdom LBS has to share and the many creative ideas they provide!
Caitlyn Watson
CJJC
Yorkton
Outside of the US!
I love LBS because they have a variety of webinars to choose from.
Caitlyn Watson
CJJC
Yorkton
Outside of the US!
I love LBS because they have great teachable moments what are good for new and older marketing experts. Ha ha ha... learnt that from you!
Colleen Hoffort
CJJC
Yorkton
Outside of the US!
I love LBS because I like all the information available for different verticals.
Jon Grabert
WFMZ-TV
Allentown
Pennsylvania
I love LBS because of all the training videos available.
Jon Grabert
WFMZ-TV
Allentown
Pennsylvania
I love LBS because it provides a resource to answer client questions with up to date data, and almost always has compelling presenters that offer truly viable insights that increase my ability to successfully to prospect and close.
Sharon Thiel
WVNE
Warwick
Rhode Island
I love LBS because I can depend on them weekly and even daily to have marketing and selling ideas and topics that mean something in today's new way of handling clients.
Dave Scaturro
KELO
Sioux Falls
South Dakota
I love LBS because most of your local radio sales presentations are relevant and helpful. The resources are easy to find and use. You make my job as a manager easier.
Lori Liggett
Cumulus Nashville
nashvlle
Tennessee
I love LBS because I feel inspired after watching the Webinars. They always seem to give me some sort of spark to motivate me and get me excited about what I do!
Reagan James
WTFM
Kingsport
Tennessee
I LOVE LBS because it keeps my sales ideas and approach FRESH and up to date!
Angela Chismar
WTFM
Kingsport
Tennessee
I love LBS because you have been so helpful with your training info, especially during these trying times we have all been dealing with - very creative ways to help clients with ideas, webinars, and other useful information to help maneuver todays issues. The video sessions have helped me be more creative when talking to my clients and helping them to see me more as a partner than a sales person! Thanks!
Liz Slaughter
WTFM
Kingsport
Tennessee
I love LBS for the Webinars with Paul Weyland. I also enjoy the archived video sessions. The material is always presented in a manner in which a seasoned executive can refresh the revive sales techniques as well a new "green" executive can gain the know how to be successful. Material is always presented with a very common sense approach, after all it's not rocket science!!! Thank you for your dedication the the industry.
Danni Capmbell
WTFM
KINGSPORT
Tennessee
I love LBS because it can keep me focused on how to approach different categories of Businesses with Different strategies!! LBS helped me to realize that a carpet cleaning service (Call to Action Specials) needs a different marketing approach than my Orthodontist client (Patient Testimonials)....This helps me stay creative and always trying to use the VBR (Valid Business Reason idea) for each specific client!....THANK YOU LBS!! Edward Smith - Kingsport, Tn
Edward Smith
WTFM WVEK WRZK WKPT
Kingsport
Tennessee
I love LBS because I have been in the industry for 25 years and there is something for every level novice to veteran and everywhere in between. Most recently I've been watching "Becoming the best marketing consultant". I love the videos are short & sweet and focused. I can watch them over & over & always pick up something new. Each time I learn a new "nugget" I can put in my idea file or use in my pitch or client dialogues. LBS helps me stay focused. I also appreciate LBS giving me inspiration when I'm in a slump (we've all been there). And picking me up, dusting me off and sending me out into the field with a refreshed perspective.
TIFFANY HICKMAN
WTFM-FM
KINGSPORT
Tennessee
I love LBS because they offer great webinars to keep me learning even as a rep who has been doing this for 15 years. There is always something new to learn!
Gena Wilson
WWST-FM
Knoxville
Tennessee
I love LBS because of the wealth of information that is relatable!
Cindy Stepken
KEYE-TV & NEYE-TV
Austin
Texas
I love LBS for always bringing relevant content to my desk and offering amazing programming.
Pamela Sweeten
KFLP
Lubbock
Texas
I love LBS because the video sessions are offered by experienced sellers!
William McCorkle
KGNZ
Abilene
Texas
I love LBS because they have very good webinars.
Steve Everett
KKSA
San Angelo
Texas
I love LBS because they help me be a lifelong learner!
April Bliss
KSCN
Mt. Pleasant
Texas
I love LBS because of their talented presenters.
Trey Johnson
KVIC
Victoria
Texas
I love LBS because of the excellent archived video collection.
Trey Johnson
KVIC-FM
VICTORIA
Texas
I love LBS because of the timely topics they present.
Trey Johnson
KVIC-FM
VICTORIA
Texas
I love LBS because they give me the training I need to outsell my competition.
Holly Burnham
Nexstar
Colchester
Vermont
I love LBS because when i watch the videos, and listen to what people share. I pay attention and practice and rehearse my pitch. Then i use the ideas to better myself and my book of business. In the end, i generate new business, grow relationships and make more money for the company as well as myself
Raymond Murphy
WDVT
rutland
Vermont
I love LBS because we always watch videos together each day before we go out, but...During the pandemic our sales team sat together and watched 1-3 videos each morning before everyone went out. With the positive influence from every speaker and the incredible help they give us in those videos, we were able to go out as a team and be the positive light that our clients needed. We have a saying here "learn something new every day" LBS makes that happen.
Kyla Salas
KAPS KBRC
Mt Vernon
Washington
I love LBS because of their weekly emails that are packed with creative ideas, suggestions and several intangible educational tools that elevate you as a media sales consultant.
Katie Elliott
KXLY-TV
Spokane
Washington
I love LBS because I'm new! And I need to know what LBS is!
Dawn Clausnitzer
WKEB WIGM
Medford
Wisconsin
I love LBS because because you tell me everything
Susan Lett
ABC
Cheyenne
Wyoming
I love LBS because as a new AE in 2019, the training you offered was invaluable. And during the pandemic and working from home, I was able to utilize your training then as well. I still refer back when I feel the need! So much amazing information. And so user friendly! Thank you!
Linda Terrell Terrell
KCWY
Casper
Wyoming
I love LBS because I find the training to be motivating. I've been in sales many years and have learned a lot over that time. It seems that whether I'm learning something new, or remembering something I've forgotten over the years I always come out of the LBS training feeling inspired and motivated. I believe inspired and motivated is 90% of the "game". Thanks for all the great training and thanks even more for the motivation and inspiration! Please keep up the good work!! I appreciate you!!
Julie Burleigh
KNYN KADQ
Evanston
Wyoming
I love LBS because any time I have a problem or question, the team is always very quick to respond and help me out!
Sue Engelhardt
KROE
Sheridan
Wyoming
I love LBS because even if I can't participate in the 2nd Tuesday webinar, I can always watch it online later.
Sue Engelhardt
KROE
Sheridan
Wyoming
I love LBS because I can always count on their 2nd Tuesday webinars to teach me something new!
Sue Engelhardt
KROE
Sheridan
Wyoming
I love LBS because if I miss a webinar or just want to go back through one I've seen, they're all on the site and easy to access.
Sue Engelhardt
KROE
Sheridan
Wyoming
I love LBS because it keeps me up to date on all of the latest and greatest, which means I can better serve my clients!
Mallary Bumbaca
KROE
Sheridan
Wyoming
I love LBS because of the research they do for you through Pulse Research to give you an opening to have a discussion with a client or potential client.
Sue Engelhardt
KROE
Sheridan
Wyoming
I love LBS because of their 2nd Tuesday webinars. And, the fact that I can find the webinars later on their website in case I need to review them or missed any. 🙂
Sue Engelhardt
KROE
Sheridan
Wyoming
I love LBS because they do fun things like contests like this one!
Sue Engelhardt
KROE
Sheridan
Wyoming
I love LBS because they offer great free webinars like this one. Unfortunately due to a computer glitch I got knocked out and can't get back in. I'll have to watch it later online. Which is another great feature of LBS - archiving the webinars to watch at a later date.
Sue Engelhardt
KROE
Sheridan
Wyoming
I love LBS because all of our members can use it EVERY day for a variety of different needs. No matter the challenge or the circumstance, LBS has something that will help them sell broadcast and digital! One of the top member benefits WAB offers our members. Plus, working with Eric and Gary is so awesome!
Laura Grott
Wyoming Association of Broadcasters
Cheyenne
Wyoming
I love LBS because they are super informative, relevant, knowledgable, well-planned and provide amazing content!
Lora Wagner
WCOV
Montgomery
Alabama
I love LBS because of the information that I receive. It is valuable to my daily routine and sales. I look forward in receiving any and all information that is given to me, information and correction that money cannot buy! Thank you LBS!
Rita Newton
KERX
Ft. Smith
Arkansas
I love LBS because it provides very granular topics for all stages of the sales path. I use it in conjunction with our Corporate Training to give new account executives (especially those who have come from another industry) a glimpse into what the day-to-day will feel like. To hear Paul Weyland say "I am calling about your Addddd-vertising" as only he can do, it quickly shows them that they need to be deliberate in their approach to getting a appointment. I feel like LBS goes above and beyond to not glamorize what we do in this industry, but identify the issues up front and provide great ideas on how to set your self apart from other sales people.
Dusty King
KFTA KXNW KNWA
Fayetteville
Arkansas
I love LBS because during this time of uncertainty I have had time to refresh and relearn several different styles and have been able to reach several of my goals both professional and personal. Thank you for all the wonderful webinars and emails. Thank you for all the wonderful data to help us be the best we can be.
Karen Hill
KTTG
Hot Springs
Arkansas
I love LBS because I'm always looking for great ideas to bring to my clients. I have used ideas as presented or modified them for my local market and have developed some great business as a result. The automotive category training has also helped me become more knowledgeable to some of my biggest clients.
Rich Moellers
KVOM-FM
Morrilton
Arkansas
I love LBS because of the collaboration and innovative sales support.
Thasha McVey
KCME
Colorado Springs
Colorado
I love LBS because, as a Radio Marketing Consultant, you're forced to adapt to the daily changes of our fast paced world. School can only get you so far - it sometimes gets your foot in the door or in the desired job position, but the learning starts all over. Local Broadcast Sales makes adapting to these daily changes easier to conquer. The seminars LBS shares are vital and have taught me so much about things I couldn't even think of. The personal touch of Q&A at the end of these seminars allow my questions to be answered. It showed me I'm not the only one who has a car dealership who doesn't think radio is good for them anymore. The tips and tricks taught through LBS give me the confidence to go into a meeting and answer client questions, solve problems and come up with proven strategies. I love to share LBS emails, like Planet of the Sewer Monkeys. I could go on and on, but THANK YOU for all you do in the Radio Marketing and Media Sales Industry!
Raymond Gabriel
KFMU KQZR KIDN
Steamboat Springs
Colorado
I love LBS because of the great information and entertaining webinars. Honey (love her name) and Mr. Honey are engaging and have great insights. Thank you for the hard work in helping broadcast sales stay motivated! Many thanks!
Michelle Dayhoff
KNUS
Denver
Colorado
I love LBS because it keeps me connected to broadcast professionals across the country. Sharing ideas that improve the way we do business.
TK Wilson
KSKE-FM
Avon
Colorado
I love LBS because it keeps me connected to the newest creative ideas!
TK WILSON
KSKE-FM
Avon
Colorado
I love LBS because I love having LBS as a sales manager. When I can't think of what to tell my staff, or where to send them LBS is always ready, willing, and able to teach! It's a great sales tool and a wonderful way to connect within the world of broadcasting.
Miranda Fisher
KSMT
Breckenridge
Colorado
I love LBS because it gives me the opportunity to slow down and think about new potential clients and revenue streams!
Miranda Fisher
KSMT
Breckenridge
Colorado
I love LBS because it helps me stay on top of my training/education and it makes it so easy!
Miranda Fisher
KSMT
Breckenridge
Colorado
I love LBS because it has been able to show me new ways on how I should approach a sale and get my prospects to listen to my pitch!
Nicholas Marrujo
KXDP
Denver
Colorado
I love LBS because it is accessible when I have free time. As a new father, finding free time to hop on a webinar or educational seminar has become more challenging and these on demand videos have relieved that time challenge making it easier to become more successful.
Eric Abalos
MTN-TV
Steamboat Springs
Colorado
I love LBS because it is constantly bringing me new content that is relevant to my sales calls that day.
Eric Abalos
MTN-TV
Steamboat Springs
Colorado
I love LBS because with little to no experience in sales you can begin to feel like a marketing expert. These guys want you to be successful and give you all of the tools to do so. They take the "fake it" out of the phrase "fake it till you make it" by giving you the resources that will make you a confident and competent sales person.
Eric Abalos
MTN-TV
Steamboat Springs
Colorado
I love LBS because it gets the juices flowing! After listening to a webinar, I immediately want to put what I learned to use.
Kathy Browne
WTIC-AM WRCH WTIC-FM WZMX
Farmington
Connecticut
I love LBS because you don't waste my time and have provided training that I've used to make money!
Scott Mackenzie
WBHQ
Palm Coast
Florida
I love LBS because it has some new local sales ideas.
JAMES CHLADEK
WSCF
Melbourne
Florida
I love LBS because of the timely blogs, info and webinars! You rock, LBS - home of the winners!
Paul Evatt
WRHQ
Savannah
Georgia
I love LBS because of the updates, info, webinars, and good knowledgeable writers who know their stuff! It's a nonintrusive good tool for crazy times!
Paul Evatt
WRHQ
Savannah
Georgia
I love LBS because of your services, webinars, and blogs. You rock!
Paul Evatt
WRHQ
Savannah
Georgia
I love LBS because there is tons of useful information to use and lots of great webinars and ideas.
Genci Holland
WRHQ-FM
thunderbolt
Georgia
I love LBS because it's always timely with creative ideas on how increase our billing! A great resource. One of the best tools in our arsenal!
Joe Willie Sousa
WRJY-FM WXMK-FM WSSI-FM
Brunswick
Georgia
I love LBS because it is very informative. Easy to access.
Amanda Burson
WSWG
Albany
Georgia
I love LBS because they are always updating with information that helps me excel in my daily work.
Amanda Burson
WSWG
Albany
Georgia
I love LBS because the webinars and on-demand video training are always up to date with fresh ideas, current research, and relevant advice. The expert resources LBS provides helps my team become better sellers, close more business, and stand out against the competition!
Leslie Neilson
WTVM
Columbus
Georgia
I love LBS because the tips are always fresh and on point. It's never the same old, same old. Advertisers are looking for new and creative ways to market their products and services, LBS helps inspire ideas to best help my clients.
Kristin Heinold
KHON
Honolulu
Hawaii
I love LBS because it helps me connect better with our clients!
Jason Wright
KHQA
Quincy
Illinois
I love LBS because it gives me some great tips, nice reminders, and great ideas for my clients! Especially in times like this! Thank you LBS!
Wendy Davis
WAND
Decatur
Illinois
I love LBS because of the quality insights delivered to me!
Scott Dean
WCIA WCIX
Champaign
Illinois
I love LBS because the advertising stories are very relatable to my customers. They've told me how nice it is that I take out the time to send them articles in their line of business. Thank you!
Angela Baumeister
WCSJ WJDK
Morris
Illinois
I love LBS because there are days when I know I need motivation and reading about ideas seems to motivate the "idea part of my small brain" to come up with something to sell, create or implement!
Jeffrey Owens
WEIU-FM
Charleston
Illinois
I love LBS because of the great fresh sales ideas provided.
Megan Zimmer
WIBL
Normal
Illinois
I love LBS because you guys always have great promotional ideas!
Megan Zimmer
WIBL WRPW WZIM
Normal
Illinois
I love LBS because they offer concise and relevant information for radio. They also provide free seminars to educate an old guy like me to new ways of pursuing sales in an ever competitive environment. Keep up the good work!
Gary Hackler
WITY-AM/FM
Danville
Illinois
I love LBS because we're a VERY small market station with two salespeople and we just couldn't afford they type of training and information that you provide through your relationship with the Illinois Broadcasters Association.
John Hoscheidt
WRMJ
Aledo
Illinois
I love LBS because it's a great sales and ideas resource! Thanks very much!!
Sarah Storm
WHMB
Indianapolis
Indiana
I love LBS because I am new to TV sales! I have many years of experience in print, outdoor, digital and as a Marketing Director of a large, local, high end restaurant group. I love learning and LBS is a great place to learn.
Jenny Isenbarger
WHMB-TV
Zionsville
Indiana
I love LBS because I have information at my fingertips to help me get creative, which helps my clients' businesses to stand out and shine far above the rest!
Donna Murray
WIFE
Connersville
Indiana
I love LBS because they have seemingly endless resources. The sales ideas section is my favorite section because it helps get the wheels turning in my mind.
Matt Ball
WIFE
Rushville
Indiana
I love LBS because you are working hard to support us "during these uncertain times". This was a very useful webinar today! Thanks!
Steve Green
WJWA
New Albany
Indiana
I love LBS because it helps me come up with ideas that bring in more revenue. Helps me get over the "hump" and keeps me on a positive note. I'm so happy to have this benefit at work!
LORI MARTIN
WRAY
Princeton
Indiana
I love LBS because of the creative ideas I get from Paul W. Really enjoy his videos and he's extremely relatable.
Jeremy Kilgore
WRSW
Warsaw
Indiana
I love LBS because it provides great techniques and ideas to help local broadcast stations. Thanks LBS.
Bill Legg
WSBT
Mishawaka
Indiana
I love LBS because I can find great resources for broadcast sales all in one place.
Valerie Bendel
WSQM WSPM
Indianapolis
Indiana
I love LBS because of their articles that contain concepts/ideas that I can immediately implement.
Valerie Bendel
WSQM WSPM
Indianapolis
Indiana
I love LBS because their tools are a great way to help me in this industry. While I come to broadcast sales with an extensive development background, there has still been a transition for me. LBS is a great toolbox to help develop my skills.
Valerie Bendel
WSQM WSPM
Indianapolis
Indiana
I love LBS because there is a font of resources readily available on the website.
Valerie Bendel
WSQM WSPM
Indianapolis
Indiana
I love LBS because unlike other webinars, LBS is geared toward my needs in broadcasting. I don't need to sift through parts of the presentation to see what fits and works for my job.
Valerie Bendel
WSQM WSPM
Indianapolis
Indiana
I love LBS because well, why wouldn't I?!
Valerie Bendel
WSQM WSPM
Indianapolis
Indiana
I love LBS because, well, let me count the ways. 1, 2, 3, 4, 5, 6..... LBS brings me back to a centering place of important issues and topics.
Valerie Bendel
WSQM WSPM
Indianapolis
Indiana
I love LBS because it provides a lot of USEFUL information, plus webinars that have great tips and ideas I can actually use in my career.
Marybeth Bollinger
WXKE
Fort Wayne
Indiana
I love LBS because I'm very grateful for the great webinars you've provided IBA members! The relevant content and usable suggestions for sales improvement have been very helpful, especially in this current crazy business world. I'm hopeful that one day we'll be able to use more of your services.
Mary Williams
KCVM KCNZ KCFI NCVM
Cedar Falls
Iowa
I love LBS because I am a new seller and whenever I have questions they are all organized in one convenient place!
Miranda Roberts
KKSW KMXN KLWN
Lawrence
Kansas
I love LBS because I can take the sales strategies I learn and IMMEDIATELY implement them to increase and improve my skills! Thank you!
Janene Krueger
KKSW KMXN KLWN
Lawrence
Kansas
I love LBS because I just started a sales role and this has the perfect resources for me!
Miranda Roberts
KKSW KMXN KLWN
Lawrence
Kansas
I love LBS because I just started in the industry and LBS helps me cover all the gaps in understanding I may have.
Miranda Roberts
KKSW KMXN KLWN
Lawrence
Kansas
I love LBS because I'm a new seller. This gives me lots of great video resources to kick start my journey in radio ad sales.
Miranda Roberts
KKSW KMXN KLWN
Lawrence
Kansas
I love LBS because it allows me to watch and discuss weekly webinars with my team. This is also supplemented with the LBS BEST program and it couldn't be a better fit!
Miranda Roberts
KKSW KMXN KLWN
Lawrence
Kansas
I love LBS because it gives our team a chance to discuss selling essentials from the LBS webinars.
Miranda Roberts
KKSW KMXN KLWN
Lawrence
Kansas
I love LBS because it helps me start my day. They have videos for every scenario!
Miranda Roberts
KKSW KMXN KLWN
Lawrence
Kansas
I love LBS because it is a great way to put my brain into sales mode each morning. I start the day off with 3 quick videos from the LBS BEST series and I am on my way!
Miranda Roberts
KKSW KMXN KLWN
Lawrence
Kansas
I love LBS because of the BEST program. Today I learned the importance and effectiveness of sending a quick thank you to clients after meeting. If the negotiations were unsuccessful, this keeps the door open and the conversation going.
Miranda Roberts
KKSW KMXN KLWN
Lawrence
Kansas
I love LBS because of the LBS Best Program! I have been involved with radio for years but am new to sales and these daily videos are a great way to quickly put my brain in sales mode each morning!
Miranda Roberts
KKSW KMXN KLWN
Lawrence
Kansas
I love LBS because of the personal anecdotes in the videos. You can learn so much from other people and other markets and it is important to continue to update your techniques and refresh your toolbox!
Miranda Roberts
KKSW KMXN KLWN
Lawrence
Kansas
I love LBS because of their BEST program for new sellers. It is something quick to do everyday and comes with handy worksheets to keep things engaging and provides lasting resources.
Miranda Roberts
KKSW KMXN KLWN
Lawrence
Kansas
I love LBS because of their LBS BEST program. I just graduated from college and this is the perfect way to continue my learning in a more focused way. I've always wanted to work in radio and with LBS I can take what I learned in college and apply it in a more practical way for our field.
Miranda Roberts
KKSW KMXN KLWN
Lawrence
Kansas
I love LBS because of their LBS BEST program. It is a great way to start each morning and puts me in a great sales headspace.
Miranda Roberts
KKSW KMXN KLWN
Lawrence
Kansas
I love LBS because of their LBS Best Program. The trainings are concise and give me the daily reminders I need to succeed!
Miranda Roberts
KKSW KMXN KLWN
Lawrence
Kansas
I love LBS because the video sessions are very helpful for new sellers!
Miranda Roberts
KKSW KMXN KLWN
Lawrence
Kansas
I love LBS because they cover so many different topics! I can learn about specific verticals as well as how to generally hone my sales techniques.
Miranda Roberts
KKSW KMXN KLWN
Lawrence
Kansas
I love LBS because they find what works for me. After telling them where I was at, they personally recommended me to the LBS BEST Program.
Miranda Roberts
KKSW KMXN KLWN
Lawrence
Kansas
I love LBS because it's a great way to help jump start your day with fresh ideas for my clients and prospects!
Deborah Rainbolt
KSNP
Burlington
Kansas
I love LBS because it gives me weekly ideas to start my week strong, as well as helpful videos that refresh my mind!
Edna Garcia
Southwind Broadcasting
deerfield
Kansas
I love LBS because their videos are so helpful and there are so many to pick from they can help me take care of my existing clients. I love their selling skills.
Edna Garcia
Southwind Broadcasting
deerfield
Kansas
I love LBS because I always get timely and useful suggestions from LBS!
Rick Williams
WBVR WUHU WBGN WLYE WCLU
Bowling Green
Kentucky
I love LBS because I'm always finding something useful!
Rick Williams
WBVR WUHU WBGN WLYE WCLU
Bowling Green
Kentucky
I love LBS because it is a source for ideas and motivation that I can use and share.
Rick Williams
WBVR WUHU WBGN WLYE WCLU
Bowling Green
Kentucky
I love LBS because it is full of timely and useful info!!!
Rick Williams
WBVR WUHU WBGN WLYE WCLU
Bowling Green
Kentucky
I love LBS because it provides a great platform to learn how to be "brilliant at the basics" which is essential when training new AE's and at the same time provides a great refresher for some of our veteran reps. The training videos are very well produced with great concise content. The other side is LBS provides excellent training on how to enhance all our other tools, specifically digital. In closing, LBS provides techniques you can begin using on the street immediately regardless of market size!
Bob Dakin
WBVR WUHU WBGN WLYE WCLU
Bowling Green
Kentucky
I love LBS because it's no "BS" training for AE's both new and veterans. All practical techniques you can beginning using right away. Preparation meets opportunity
Bob Dakin
WBVR WUHU WBGN WLYE WCLU
Bowling Green
Kentucky
I love LBS because they always provide me with relevant ideas and suggestions I can use and share with our staff.
Rick Williams
WBVR WUHU WBGN WLYE WCLU
Bowling Green
Kentucky
I love LBS because the weekly sales tips are very helpful! I look forward to hearing from seasoned sales people how they handle different situations especially now.
Sheila Ash
WDNS
Bowling Green
Kentucky
I love LBS because they are so helpful and informative with their webinars. Thank you!
Sheila Ash
WDNS WKCT
Bowling Green
Kentucky
I love LBS because of the articles that are so relevent and helpful!
Sheila Ash
WDNS-WKCT
Bowling Green
Kentucky
I love LBS because the sales tips and webinars are all relevant. Thank you!
Sheila Ash
WDNS-WKCT
Bowling Green
Kentucky
I love LBS because the training and sales tips are given by seasoned sales reps.
Sheila Ash
WDNS-WKCT
Bowling Green
Kentucky
I love LBS because they give me the most relevant market information and current event information at my finger tips each day!
Shannon Thurby
WEHT WTVW
Henderson
Kentucky
I love LBS because of all the free educational and motivating material.
Christine Cartwright
WFKY
Frankfort
Kentucky
I love LBS because of all the tools you offer to help us become better media sellers!
Christine Cartwright
WFKY
Frankfort
Kentucky
I love LBS because they always have the most up to date information for sales and clients.
Christine Cartwright
WFKY
Frankfort
Kentucky
I love LBS because as a Senior AE I'm given the opportunities monthly to learn and grow. It's important in this job (and any job really) to allow ourselves time to learn and grow with the ever-changing dynamics. This allows me proper time designated to make me really sit down and take time to broaden and educate myself as a representative of the station I work for. Thank you for offering these learning sessions!
Jamie Dobbs
WNKY
Bowling Green
Kentucky
I love LBS because I have only been in the sales industry for about 3 months. I started my first professional career in the midst of Covid-19 and LBS has made the transition from college student to sales professional easy. I LOVE the training videos because they give me the opportunity to continue to learn from people outside of my network and the confidence to go out and help more people in my community grow their business during this time.
Mary Duvall
WNKY
Bowling Green
Kentucky
I love LBS because it allows me access to knowledge I would not typically have access to. I love the variety of videos to watch and how it feels like a digital mentorship.
Mary Duvall
WNKY
Bowling Green
Kentucky
I love LBS because it is an incredible source of information that shows novice and veteran salespeople how to THRIVE, not just survive, in the broadcast sales industry.
Julie Milam
WNKY
Bowling Green
Kentucky
I love LBS because the presentations provide engaging, informative, and relevant information that helps our station and employees grow!
Atlee McHeffey
WNKY
Bowling Green
Kentucky
I love LBS because there is always an answer to my question. Whether that be about a specific industry, or just how to conduct a sales call, there are tips that help me improve my skills. LBS uses industry experts who really know what they are talking about when it comes to asking the right questions and closing deals.
Avari Stamps
WNKY
Bowling Green
Kentucky
I love LBS because learning is a key to being a successful salesperson. LBS provides great learning experiences.
Chris Duggan
WMAS
Springfield
Massachusetts
I love LBS because the webinars are insightful, common sense, and make me realize I am not alone. The insightful industry experience has helped build my confidence.
DARLENE HAYES
WMRC
Hopkinton
Massachusetts
I love LBS because of the great webinars, most of which are IDEAL for those of us who are members of SAST (Short Attention Span Theatre). The terrific lineup of no-nonsense speakers like Paul Weyland, Blaine & Honey Parker, etc. deliver powerful, real world solutions to the common problems we face every day as radio salespeople. I don't want fluff, I want substance - and LBS webinars deliver!
Tracy Ulrich
Black Diamond Broadcasting
Petoskey
Michigan
I love LBS because it has tons of helpful industry data available.
Teresa Smith
WBCH
Hastings
Michigan
I love LBS because they offer great sales webinars that inspire me to reach out to new prospects!
Teresa Smith
WBCH
Hastings
Michigan
I love LBS because it gives me a chance to hear from pros that may have ideas and insights that I haven't thought of.
Tom Ball
WCMU
Mt Pleasant
Michigan
I love LBS because sometimes you need a new look on an old subject, and LBS does that for me.
Tom Ball
WCMU
Mt Pleasant
Michigan
I love LBS because a knowledgeable executive is a successful executive.
Kelly Stonerock
WDZZ WFBE WWCK
Flint
Michigan
I love LBS because a L (little) B (bit) S (Satisfies) my advertising soul. Just a little bit of training videos each morning satisfies my advertising soul and sets me on the right course for my day.
Kelly Stonerock
WDZZ WFBE WWCK
Flint
Michigan
I love LBS because I get Lots of Broadcast Support! Get it? L for Lots, B for Broadcast, S for Support!
Kelly Stonerock
WDZZ WFBE WWCK
Flint
Michigan
I love LBS because I need LBS. LBS provides the nutrients in my blood that help me bring life to my proposals.
Kelly Stonerock
WDZZ WFBE WWCK
Flint
Michigan
I love LBS because it is like my morning cup of coffee. It's how I start my day. While I get ready each morning, I play 1-3 videos. It's uncanny how an opportunity arises each day in which I can apply something that I learned that morning!
Kelly Stonerock
WDZZ WFBE WWCK
Flint
Michigan
I love LBS because it IS my morning coffee, quite literally! I listen to useful, professionally produced videos every morning with my coffee. I have listened to over 200 to date.
Kelly Stonerock
WDZZ WFBE WWCK
Flint
Michigan
I love LBS because it's doable! Every video is short and to the point. There is no reason not to make theses videos part of your daily routine.
Kelly Stonerock
WDZZ WFBE WWCK
Flint
Michigan
I love LBS because the short educational videos make learning an easy habit. I usually to watch 2-3 per day.
Kelly Stonerock
WDZZ WFBE WWCK
Flint
Michigan
I love LBS because, being new to radio sales, it has contributed to my confidence in pitching radio!
Kelly Stonerock
WDZZ WFBE WWCK
Flint
Michigan
I love LBS because it provides 24 hour access to training and helping guide new Account Executives through a Best Practices system. Continuing to provide timely videos addressing real issues impacting sales challenges today. Easy to find topics that I can use in a sales meeting for a starter.
John Bouwhuis
WHZZ
Lansing
Michigan
I love LBS because I have so many resources that help me become a better sales rep for my station. I love the webinars and hearing what works for other stations. Best practices are my favorite. This is an ever changing world and LBS helps me feel educated, prepared, and ready to help my clients.
Jenniffer Blohm
WLEN
Adrian
Michigan
I love LBS because of all the great ideas I find here that get my creative juices flowing. Keep up the fantastic work.
Brent Alan
WYVN WHTC
Holland
Michigan
I love LBS because the information and discussion topics are current to the events happening in the world today.
Wade Hoda
Coast Radio Group
Gulfport
Mississippi
I love LBS because of the variety of support from the weekly sales ideas to the the training webinars. All information is always up to date and pertinent to myself and my clients. I truly enjoy all of the training webinars and the flexibility that they are posted on the website for later access. Great tools for increasing my local business!!!
Jennifer Noel
WCBI
Tupelo
Mississippi
I love LBS because every day I leave the office to go sell, I feel like I've added one more weapon to my aresenal!
Andy Lee
WELO WSYE WWMS WZLQ
Tupelo
Mississippi
I love LBS because I learn something new every time I log on!
Andy Lee
WELO WSYE WWMS WZLQ
Tupelo
Mississippi
I love LBS because I never run out of content to browse!
Andy Lee
WELO WSYE WWMS WZLQ
Tupelo
Mississippi
I love LBS because it allows me to bring my clients ideas and not just packages!
Andy Lee
WELO WSYE WWMS WZLQ
Tupelo
Mississippi
I love LBS because during this strange selling environment new ideas and approaches are a huge help and I need the positivity.
Terri Robinson
WHJT WJKK WUSJ WYOY WIIN
Ridgeland
Mississippi
I love LBS because it provides a ton of information that helps to educate me and leads to helping me be more successful by being more knowledgeable especially in regards to what is taking place with COVID.
Shawn Matthews
WIQQ
Greenville
Mississippi
I love LBS because of the great services they provide such as free online training!
Earnestine Hendricks
WTWG
Crawford
Mississippi
I love LBS because the instructors are great and so easy to understand. I love it.
Earnestine Hendricks
WTWG
Crawford
Mississippi
I love LBS because the instructors are so knowledgeable in their areas of expertise! Great information! This information inspires me to reach for more in the area of sales.
Earnestine Hendricks
WTWG
Crawford
Mississippi
I love LBS because they have really helped my sales team during these hard times.
Diana Nutter
WTYJ WMIS
Natchez
Mississippi
I love LBS because the lessons are relevant in today's market and are led by people still in the industry. That carries some weight behind their words.
Kate Holzhauser
WXXV
Gulfport
Mississippi
I love LBS because they do an excellent job bringing ideas about how broadcast advertising benefits a businesses' digital online traffic.
Ryan Pinnell
Gray TV Corporate
Springfield
Missouri
I love LBS because it is full of nommoc esnes syaw ot ekam uoy kniht (intentionally written backwards).
darren indovina
KKBL
Monett
Missouri
I love LBS because they offer me fresh ideas on relevant topics/issues.
Kathee Baird
KTXR
Springfield
Missouri
I love LBS because it's timely and can be accessed on my schedule.
Kevin Skaalure
KIMO-FM
Helena
Montana
I love LBS because the website is easy to navigate.
Julie Moore
KIMO-FM
Helena
Montana
I love LBS because they include video presentations with the Today's Features - very helpful! Cheat sheets really add to the experience.
Greg Pace
KIMO-FM
Helena
Montana
I love LBS because they produce and share videos which inspire. When I watch them I feel like going out to sell, getting on the phone or computer and getting things done! Thank you!
Greg Pace
KIMO-FM
Helena
Montana
I love LBS because it offers a variety of training for all levels of sales. It's a great way to provide training.
janet noll
KBBX
Omaha
Nebraska
I love LBS because the research and sales ideas provide valid business reasons to contact new prospective clients.
Kathy Wright
KFGE
Lincoln
Nebraska
I love LBS because the webinars are ALWAYS short and sweet and to the point! I always walk away with great reminders or something new to help me to be better at my marketing consultant career! Great speakers that keep me wanting more!!! I actually look forward to what LBS emails. Thank you LBS!
Michelle Thomas-Hay
KFOR
Lincoln
Nebraska
I love LBS because of the many learning opportunities they provide to me and my sales team. For the past 30 years, I have been in the newspaper industry working for giant corporations and extremely challenging times for that industry. I had the opportunity presented to me to join Nebraska Rural Radio Association in November 2019 and it was an opportunity that came with perfect timing! I have been in management for the past 25 years but coming to the broadcast side of things i also had a learning curve. LBS has helped me to learn the broadcast side of things so I can then help my sales executives better and drive our sales numbers up. 2020 was a challenging year with some things we never thought we would experience. LBS kept in front of us pretty much daily to help us fight and give us ideas to implement. THANK YOU LBS!
doug southard
KNEB
Gering
Nebraska
I love LBS because it helps me navigate through this ever changing climate of broadcast marketing. LBS keeps me up with the trends and tips to show my clients I am in the KNOW at all times. I feel ahead of the game after reviewing updated LBS content. Thank you for what you do and how you deliver.
Heather Bowman
KPTM
Omaha
Nebraska
I love LBS because you consistently offer timely and relevant webinars to help account executives that are looking for an 'edge' or refreshers AND for all the help you give stations when on-boarding account executives coming into our wonderful industry. LBS has been and will be a big part of our training process! And the variety of presenters, your audience is allowed the ability to learn from so many different experts in broadcast sales. Thank you!
Ami Graham
NRG Media
Lincoln
Nebraska
I love LBS because it really stands for LOVE Broadcast Sales! I love it because it constantly sends me updates so I can pick and choose the topics that are the most relevant or timely with what I am doing right now. I love to be able to get copies of the slides that I can morph and customize into my own approach, and I love new ideas which really generate new dialogue that sells a solution. 'Lightning Branding' this week was killer because I was with a car dealer that morning using much of the same techniques that Blaine and Honey talked about and I downloaded their free book. That's why I love LBS!
Bob Sherman
WHDQ
West Lebanon
New Hampshire
I love LBS because it helps getting our sales team energized during our weekly sales meetings.
John Tickner
WACK-AM WUUF-FM
Newark
New York
I love LBS because they have been there throughout selling through COVID tough times with the best ideas for overcoming selling during this pandemic!
Lou Anne Wenerski
WBBZ-TV
Buffalo
New York
I love LBS because their webinars give valuable information and ideas!
Jennifer Volpe
WBNG
Binghamton
New York
I love LBS because there are always GREAT tid-bits for sales and a great one-stop to stay in-the-know on radio & all local media!
Darrin Broderson
WCBS-FM
New York
New York
I love LBS because as someone that recently made the transition from selling print ads to selling radio ads, I find the videos very helpful.
Donald Donofrio
WCKM WCQL WWSC
Queensbury
New York
I love LBS because even if you already know something, just watching a video can be a great refresher and remind you of things.
Donald Donofrio
WCKM WCQL WWSC
Queensbury
New York
I love LBS because it provides a lot of information that educates, refreshes, and helps people in the industry best promote the broadcast industry.
Donald Donofrio
WCKM WCQL WWSC
Queensbury
New York
I love LBS because it's a constant source of great ideas!
Donald Donofrio
WCKM WCQL WWSC
Queensbury
New York
I love LBS because it's a great resource for the sales force!
Donald Donofrio
WCKM WCQL WWSC
Queensbury
New York
I love LBS because of the wide variety of topics covered. If I'm having a slow day, I watch a couple videos for some inspiration!
Donald Donofrio
WCKM WCQL WWSC
Queensbury
New York
I love LBS because it reminds me everyday why I love being a local media and marketing expert for WDST/Hudson Valley, NY advertisers. LBS gives me the tools and knowledge to help local businesses achieve their goals. LBS consumer data, sales videos, and prospecting tools empower me to position Radio Woodstock as vital in assisting a local business build a successful media plan. Thanks kindly LBS!
Mike Fish
WDST
Woodstock
New York
I love LBS because the content is engaging and helpful. Great to hear about the challenges we think are unique to our market, but really aren't! LBS gives actionable tips and advice.
Kevin Kalvitis
WHEC
Rochester
New York
I love LBS because they have been working so hard to keep all of us up to date with the ever changing COVID-19 pandemic information. From the amazing LBS Webinars to Ask LBS, I know that I will always get the current information that I need in order to be successful in radio advertising. Thank you
Julie Derouchie
WICY
malone
New York
I love LBS because at the start of quarantine and the beginning of working from home transition, it was a time of unknowns and not having a sense of direction. LBS provided webinars and training to keep the focus on work and clients and kept new ideas coming in a time that felt so uncertain. They kept it positive & relevant. Thanks, LBS!
Christa Ceiri
WICZ
Binghamton
New York
I love LBS because it is excellent information for the pro and newbie sales person.
Edward Horak
WSDE
Cobleskill
New York
I love LBS because it's not full of BS.
Ed Sherlock
WSDE
Cobleskill
New York
I love LBS because I'm able to start my day improving myself to be the best at what I love to do and that is helping people make their dreams come true by growing their businesses.
Aaron Tourville
WTNN
South Burlington
New York
I love LBS because the blogs give me ideas about how to effectively talk with potential clients.
Karen McCracken
WBHN
Sylva
North Carolina
I love LBS because the trainings equip me for informed conversations with clients.
Karen McCracken
WBHN
Sylva
North Carolina
I love LBS because my job as a radio account executive requires me to be as knowledgeable as possible with as many industries as possible. If I want to be successful in radio advertising I need all the resources I can absorb and LBS is my one stop shop place to go for all their services.
Steve Brewer
WHIP
Mooresville
North Carolina
I love LBS because broadcast radio has been around for over 100 years, providing a way to reach people locally with wherever content needed. My favorite part is that it costs nothing!
Kenny Cates
WKML
Fayetteville
North Carolina
I love LBS because it's an excellant tool for a beginner, experienced, or returning media rep. Being prepared and professional are key for making presentations and closing. LBS makes you feel confident and ensures potential customers that you just didn't walk through door, you took the time and effort in developing a plan that's designed especially for his or her business. That is why I love LBS.
James Hodges
WMPM
Smithfield
North Carolina
I love LBS because they give you the opportunity to succeed in the radio industry. Weekly sales projects, intelligence data to drive more listeners and retain current ones, ideas from experienced sales professionals, and of course great people to associate with.
Spencer McAlpine
WVCB
Shallotte
North Carolina
I love LBS because there was a fountain of information I learned from the webinar!
Jeffrey Allen
KFYR
Bismarck
North Dakota
I love LBS because as the VP/GM of smaller market stations I often serve as GSM as well. On Mondays, I like to conclude our "start the week" meeting with some positive training for the salespeople on their way out the door. In the past I did a variety of audio series on cassettes and so on but the younger hires didn't respond well. LBS gives me numerous choices for short, more engaging video segments that are perfect to start the week.
Patrick Pfeiffer
KSJB
Jamestown
North Dakota
I love LBS because it's like having my own resource consultant in my office.
Curt Sayler
KSJB
Jamestown
North Dakota
I love LBS because the weekly sales ideas keep me on my toes!
Jen Gion
WDAY
Fargo, ND
North Dakota
I love LBS because they offer timely webinars that provide relevant information and data that is useful when connecting with and helping clients and prospects!
Nate Baldwin
WAKW
Liberty Township
Ohio
I love LBS because it works. If you listen to any of the seminars on how to utilize the sales tools and skills you have, you can sell anything!
Dawn Abraham-Egbert
WBVI
Fostoria
Ohio
I love LBS because it provides great content. Advertising principles, prospecting ideas, industry insights, expert opinions... everything I need to be good at my job and stay sharp is available in one place. I use LBS on a weekly basis, and I'm better for it! And my clients get better when I get better.
David Long
WCVO-FM
Gahanna
Ohio
I love LBS because this is a great resource for our team of sales execs to freshen ideas and approaches! It keeps their creativity going and helps them elevate their clients.
Lauren Capo
WDJQ
Alliance
Ohio
I love LBS because they have found a great group of experts that regularly provide current and relevant information for sales. I love all of the questions that are asked by my peers and hearing the experts' responses.
Kelly St. James
WFCJ WEEC
Cincinnati
Ohio
I love LBS because I have been working with WHIZ-TV for just 2 1/2 years. It has been so great being able to listen to the webinars from LBS and all of the questions and answers from all of the professionals in this business. I love being able to help our small businesses. LBS has given me the tools to help me do that. Thank you for all of the creative ideas. LBS, you have helped me become a great account executive and I'm still learning every day.
Shelley Lynch
WHIZ-TV
Hopewell
Ohio
I love LBS because I am always able to find new resources to grow my business and push through the challenges of the changing sale landscape.
Jasmine Duncan
WKRQ
Cincinnati
Ohio
I love LBS because it helps me be more creative!
Shannon Barnes
WKTN
Kenton
Ohio
I love LBS because I learn something new every time. I can apply the new knowledge to my sales and deliver great information to my clients. It is a confidence booster, and it has helped my sales greatly!
Jennifer Marsee
WLIO
Lima
Ohio
I love LBS because the amount of information is never ending and I am given tools to make me the best.
Jennifer Marsee
WLIO
Lima
Ohio
I love LBS because I enjoy the video sessions LBS provides-it's invaluable access to industry experts with timely strategic advice. Often gain fresh perspectives from other sales participants as well!
Shannon Pentz
KATT-FM
Oklahoma City
Oklahoma
I love LBS because when I feel like I need a sales refresher or if I've hit a wall I can log on and get ideas and inspiration from the LBS website.
Tiffany Hess
KICM
Ardmore
Oklahoma
I love LBS because there is always valuable information I can use everyday. They are constantly providing new material and lessons to keep me at the top of my game. I love that I can continue to learn from LBS and grow as an account executive. LBS rocks!
Jahmila Knell
KJMM
Tulsa
Oklahoma
I love LBS because it has ALL the knowledge! The data and analytics they provide aide in my pitches and help close deals!
Veronica Winters
KOTV
Tulsa
Oklahoma
I love LBS because the webinars always come around at just the right time to give me and my staff an extra boost in a positive direction!
BJ Gonzales
KWOX-FM
Woodward
Oklahoma
I love LBS because of the HUGE vault of "on demand" resources available.
Boomer Barbosa
KBGE
Seaside
Oregon
I love LBS because I can always depend on LBS for quality materials to round out our sales meetings!
Jeremy Groh
KBND
Bend
Oregon
I love LBS because being brand new to marketing/advertising it is helping with giving great advice and resources to help with business in the struggling time we going through. You are constantly learning something new and ways to be successful.
Cassiopaia Smith
KCMB
La Grande
Oregon
I love LBS because it gives me an incredible boost of confidence!
Barb Dunham
KDCQ
North Bend
Oregon
I love LBS because the video sessions are amazing. They help me (a new sales guy after 2 decades as a creative) get grounded and help me to always learn more and see things in a new way. The same goes for the weekly sales ideas as well.
Jeffrey Haney
KFXO
Bend
Oregon
I love LBS because it has really taught me a lot. I have been a DJ for about 3 years now and I decided to take on the role of an Account Executive as well. I was coming in with a clean slate and I knew nothing about sales. LBS taught me about approach, how to be tenacious and how to close the deal. I began my sales journey about a month before all of this COVID stuff happened and I have still been able to get a hold of businesses and help them gain more customers during the shut down using the skills I learned from LBS. I also LOVE the amount of material that are on the website for me to reference when I need them. Thank you LBS!
Melissa Logan
KLAD
Klamath Falls
Oregon
I love LBS because of the especially useful organized trainings for a variety of topics. Especially when onboarding a new hire.
David McCarthy
KOHU KQFM
Hermiston
Oregon
I love LBS because it gives me the must-needed incentive to do better and get better.
Bill Crawford
KORE KKNX KEED
Eugene
Oregon
I love LBS because it's a motivational tool for me to learn more about my job and get better at it!
Bill Crawford
KORE KKNX KEED
Eugene
Oregon
I love LBS because it's the best and most information possible to make media sales better and profitable for the radio salesperson. I really enjoy the videos, too. You are, indeed, THE EXPERTS!
Bill Crawford
KORE KKNX KEED
Eugene
Oregon
I love LBS because you have current, on point discussions, that offer direction and help for exactly what is happening in our world today. With the interactive nature it isn't just lecturing but actually engaging in discourse on points we are dealing with in this unprecedented moment, and not just what the speaker wants to discuss. Not that that isn't great information as well. These are fluid and challenging times. It's nice to see the way LBS is embracing that.
Michelle O'Donnell
KQAK KRCO KWPK KLTW KBNW
Bend
Oregon
I love LBS because the daily sales tips are great for my team! The whole team references the tips and webinars to each other all the time. It's a great additional resource to compliment the things we strive to do every day.
Andy Hilmes
KSJJ
Bend
Oregon
I love LBS because they continue to produce current and relevant webinars that help us think differently, improve our approach to go to the market, and keep us challenging ourselves. Love the real life case studies and testimonials.
michael nyberg
KTVZ
Bend
Oregon
I love LBS because It never gets boring working with clients from a wide range of businesses, with a wide range of knowledge and needs. As a digital marketing consultant, I enjoy educating and seeing the results of our efforts. At the end of the day, the best reward is watching a business grow.
Laura Anderson
NPG Oregon
Portland
Oregon
I love LBS because I'm from the old school of radio that says that I must sell creative ideas that bring revenue. I still sell co-op even though it's not as big as it used to be. I get great ideas from LBS.
Len Robinson
88.7 The River
Goderich
Outside of the US!
I love LBS because it give our sales team outside ideas.
Nikki Kenwrick
92.9FM
Tamworth
Outside of the US!
I love LBS because as a radio station in a small market overseas, LBS has proven to be a valuable resource and has given my two person sales team the edge on our competitors. When we prospect, we sound different so we are able to close more as a result of the training. It has also helped us to position ourselves not as spot sellers, but as providers of solutions for our advertisers, especially in this challenging time. Best $ I have spent.
Grell Browne
ZIZ Radio
Basseterre
Outside of the US!
I love LBS because it helps to get ideas about what and how to present new concepts to clients.
David Weingust
WGMF WZMF
Tunkhannock
Pennsylvania
I love LBS because it keeps me on top of my game with sales tips, strategies, and ideas from experts in the marketing field.
Matt Kranzler
Dakota Broadcasting
Aberdeen
South Dakota
I love LBS because of the great training videos that help keep me at the top of my game!
Matt Kranzler
Dakota Broadcasting
Aberdeen
South Dakota
I love LBS because you have many ideas for during the COVID time.
Donna Freidrichs
KDLO
watertown
South Dakota
I love LBS because during my first year of selling marketing tools to clients big and small, Gary Moore has been a mentor to me through the LBS videos. I trust LBS to give me new ideas and perspectives through the amazing training videos and tools available all over their jam-packed website.
Scott Kortemeyer
KELO-AM
Sioux Falls
South Dakota
I love LBS because of the wide variety of videos to use for training new sellers and getting ideas for new prospects .
Brenda Rorvick
KWAT
Watertown
South Dakota
I love LBS because when I was a new hire during COVID-19 LBS kept me going with new content and encouragement to keep pressing on and always make ONE MORE CALL even when it seems impossible! Thanks for all your tools and resources!!!
Holly Goeden
KWAT
Watertown
South Dakota
I love LBS because of all the helpful resources it provides me as a seller. When I get stuck on a client or am not sure how I should go about approaching certain clients, I turn to LBS to help guide me through the necessary steps l need to make. By doing so, I have been able to close the deal with a large client. And LBS has also helped me on the days that are just not good and I've lost motivation and confidence in myself. Watching the live webinars and helpful videos on how to get unstuck has helped me tremendously.To say that I just love LBS in an understatment, I am very grateful and appreciative of everything LBS has to offer.
Amanda Dudziak
PEG Broadcasting
McMinnville
Tennessee
I love LBS because I have been in radio over 45 years in the production end, and I have worked closely with sales. I now find myself transitioning to sales WHILE also doing creative. Knocking on doors WITH a sales person is one thing. Doing it yourself is totally different! Your myriad videos and one sheets are just like going back to school. Thank you so much for your guidance!
John Glavin
WAVZ
Tullahoma
Tennessee
I love LBS because it motivates my ideas.
joe armstrong
WJBE
Knoxville
Tennessee
I love LBS because it keeps me up to date on the latest selling techniques in a digital world. Thank you for your help !
Jamie Lewis
WJBZ
Knoxville
Tennessee
I love LBS because of all the educational opprotunities you give to your members! In the days we are living in we need all the help we can get. thank you for what you do for us!!
Jamie Lewis
WJBZ-FM
Knoxville
Tennessee
I love LBS because I can always go there for new sales ideas and when I get frustrated I can see I'm not the only one and that they have many things to read to help.
Lisha Cagle
WLNQ
Morristown
Tennessee
I love LBS because it give me all the tools I need to be successful at selling radio advertising.
Walter Hunter
WLOK
Memphis
Tennessee
I love LBS because all the content is current, relevant, needed, and straight to the point.
David Aldrich
WMYL
Clinton
Tennessee
I love LBS because it gives me the opportunity to help businesses grow and be more profitable. Its gives you a wonderful feeling to know you have made a difference in someones life.
Clint Lindsey
WNBJ-TV
Jackson
Tennessee
I love LBS because of the great ldeas and common sense methods. The people really believe in radio as do I.
Johnnie Phillips
WNPC WLNQ WSEV
Newport
Tennessee
I love LBS because they have so many great ideas that are easily implemented.
Johnnie Phillips
WNPC WLNQ WSEV
Newport
Tennessee
I love LBS because the videos are informative, helpful, and a good idea of what is happening in other areas not just in mine.
Justin Reed
WOWC
McMinnville
Tennessee
I love LBS because it's beneficial for my entire team. Everyone has an account with LBS and everyone finds fortune with something different - from sales training to industry insights!
Christiana Willocks
WRCB-TV
Chattanooga
Tennessee
I love LBS because I am brand new to the media industry and LBS has helped me learn tips and tricks to get comfortable within the industry! I love all the videos and articles I read here and I find them very helpful!
Chelsea Gray
WWST
Knoxville
Tennessee
I love LBS because as an Owner / Manager of a group of Small Market Stations I find LBS to be extremely helpful. I am a big believer in training. I spend a lot of time with our sellers and working on education and training. LBS is a marvelous resource. It's very helpful for finding great information to base our training on. It is also a great tool for our sellers because there are always great ideas to help close a deal. Thank you from a guy that is a hands on owner operator and just loves helping our sellers be successful. We are very appreciative of LBS for all of their resources and very helpful ideas.
Bud Kitchens
East Texas Broadcasting
Mt. Pleasant
Texas
I love LBS because you guys just rock! Always giving us the latest news that we need to help make us more successful in our jobs.
Jessica Coleman
KCEN
Temple
Texas
I love LBS because it provides pertinent information in an organized, professional manner that is presented by professionals in our field. It does not waste time but teaches and informs.
Teddye Read
KIDY KXVA
San Angelo
Texas
I love LBS because the instructors are seasoned local individuals who really know the interaction with local business owners. This changes the tone of the conversation and provides meaningful value to the topics discussed on the videos.
Cesar Corredor
KLNO
Dallas
Texas
I love LBS because they know their stuff!
Aaron Davis
KLUP KSLR
San Antonio
Texas
I love LBS because they have put on a number of great seminars that have helped me fine-tune my craft. And that helps me stand out among the competitors.
Ryan Clapp
KOSA
Odessa
Texas
I love LBS because I love the training.
bertha blakely
KPRR
El Paso
Texas
I love LBS because I'm enjoying hearing different perspectives from experienced professionals that have been in the business to help generate sales prospects, ideas and now help with creative writing. These topics are refreshers on being a great marketing consultant/brand developer.
Rita Dalati
KRBE-FM
Houston
Texas
I love LBS because the sales ideas help me reach out to local direct clients with confidence!
Dara Stringer
KRNH
Boerne
Texas
I love LBS because they know the market!
Aaron Davis
KSLR KLUP
San Antonio
Texas
I love LBS because they provide timely appropriate content to drive sales.
Aaron Davis
KSLR KLUP
San Antonio
Texas
I love LBS because you reached out to me on e-mail with needed information for today's challenges in the market. I would like to see what kinds of skills I can learn and use to boost sales from local advertisers. Thank you LBS for making yourself known to me!
enola mathews
KSST KRVA
Sulphur Springs
Texas
I love LBS because you provide timely helpful information on what is going on in our local markets as well as other markets to help us with sales initiatives and best practices so we can sell more! Thanks LBS!!!
Janelle Williamson
KTBS KPXJ
Texarkana
Texas
I love LBS because the webinars are the most useful ones I have joined.
Glenn Hicks
KTCX KQXY KAYD
Beaumont
Texas
I love LBS because they have helped me come up with new ideas during this pandemic.
Trace rossi
KTEN
Sherman
Texas
I love LBS because I love learning, I also think we become complacent and we forget things that LBS reminds us about.
Ana Karen Torres
KVIA
El Paso
Texas
I love LBS because of the great educational libray.
Trey Johnson
KVIC-FM
Victoria
Texas
I love LBS because of their extensive learning library.
Trey Johnson
KVIC-FM
Victoria
Texas
I love LBS because the information pertains to both novice and experienced sellers.
Trey Johnson
KVIC-FM
Victoria
Texas
I love LBS because the material is good for both newcomers and more experienced sales people.
Trey Johnson
KVIC-FM
Victoria
Texas
I love LBS because the webinars are always relevant.
Trey Johnson
KVIC-FM
Victoria
Texas
I love LBS because of the great insight and information LBS provides.
David Balerio
KWES
Odessa
Texas
I love LBS because the video sessions are offered by experienced sellers. These videos make it easy to keep sellers engaged in training! Thanks!!
Maria Alvarez
RCommunications
Mcallen
Texas
I love LBS because they bring great training videos that are easy to digest for the sales team. Straight common sense information that helps an Account Executive listen to and utilize the training.
Maria Alvarez
RCommunications
McAllen
Texas
I love LBS because I am new to radio sales and have learned so much from all the training provided!
DIANA LOPEZ
Reynolds Radio
Tyler
Texas
I love LBS because it gives me a positive boost with creative ideas!
Valerie Green
Victoria Television Group
Victoria
Texas
I love LBS because the ideas put forward help me re-word my pitches to get the deals closed!
Valerie Green
Victoria Television Group
Victoria
Texas
I love LBS because the presenters are clear, concise, and creative in their delivery. It's always easy to understand them and I learn something every time.
Sydney Sloan
WBTZ
Burlington
Vermont
I love LBS because it's such a time saver in keeping up with the latest and greatest in local broadcast sales. Instead of having to browse multiple websites to stay up to date, I trust LBS to keep me informed with articles, webinars and more.
Erin Cofiell Barker
WFFF WVNY
Colchester
Vermont
I love LBS because they have emboldened me in my underwriting role, encouraging me to go after the accounts. I also feel like they have a broad expertise that is so helpful to me. Thanks friends!
Heather Sheppard
WGLY
Essex Junction
Vermont
I love LBS because the seminars are presented in a clear, concise format with visual aids and the opportunity to ask questions. The topics apply to current situations and the ideas offered are not complex and have worked well for me.
Sandi Conner
WHTU WZZI WZZU WKHF
Lynchburg
Virginia
I love LBS because I have been using it for several years as a new salesperson, a senior salesperson, and now as a sales manager. In every stage it has helped me tremendously, whether it was learning, brushing up on the basics or using it during the training of new sales staff. The "New Hires" section has been the best training for new people, as well as the "go back to the basics" group. The videos are updated often while using the same familiar faces. It is a great jump start to our conversations in our sales meeting. LBS is an invaluable part of daily tool box at our stations! Thank you LBS!
Kyla Salas
KAPS KBRC
Mt Vernon
Washington
I love LBS because I'm new to the industry and the sales ideas videos have sparked the flame to approach clients with innovation ideas rather than a simple package presentation.
Josh Minnick
KAPS KBRC
Mount Vernon
Washington
I love LBS because knowledge is power. During this time of uncertainty our team has watched many videos. We have all learned or relearned different techniques to sell and close sales. Our motto is "no one knows everything". By taking the knowledge we learn from LBS and using it with current and new clients we have increased our client numbers. Thank you LBS for helping us learn something new everyday.
Kyla Salas
KAPS KBRC
Mt Vernon
Washington
I love LBS because the videos give us a great team building opportunity for our stations. Every morning my team and I take 10-15 minutes to watch 2-3 short videos and discuss them. This gives everyone a chance to share thoughts and ideas together each morning and gives a positive start to our day. Thank you LBS!
Kyla Salas
KAPS KBRC
Mt Vernon
Washington
I love LBS because it helps me with ideas for creative and helps me sometimes to polish up on ideas and tips to get me what I need to make the sale. It is very informative with the things it has to offer.
MICHELE BETO
WBOY-TV
Bridgeport
West Virginia
I love LBS because you have very informative webinars on the 2nd Tuesday of the month.
Bill Denkert
WCWI-FM
Adams
Wisconsin
I love LBS because they are constantly giving you new updates and ideas on how to be a better consultant.
Hector Gonzalez
WDDW
Milwaukee
Wisconsin
I love LBS because they keep me informed on latest industry news and for the helpful webinars.
krystal schairer
WIFC WDEZ WOZZ WSAU WRIG
Wausau
Wisconsin
I love LBS because they have the best webinars. They are very helpful and help when I'm down on ideas for clients. During Covid I was using them every week, now that things are busier I have to pick and choose what I am able to do for my own training. I am so happy to have them in my toolbox for training.
Trisha Peterson
WJNR WOBE WHTO
Niagara
Wisconsin
I love LBS because it gives me incredible resources for training my staff and helping us all stay sharp and on top of our game!
Caleb Svendsen
WWIB WOGO
Chippewa Falls
Wisconsin
I love LBS because up until 18 months ago, I had never worked in radio. My GM signed me up for LBS and away I went. I started under the new hires tab and continue to come back weekly for sales ideas, webinars and recently started working my way through the digital. LBS offers EVERYTHING a sales person needs to be successful. Because of LBS, I have gone from selling $4,000 a month to $30,000 a month. Thank you LBS and all the wonderful avenues you offer.
Kathy Paxton
KGWY-FM
Gillette
Wyoming
I love LBS because the videos, newsletters, surveys, & webinars have been incredibly helpful in every aspect of being a radio sales rep. I am 100% sure I wouldn't have made 90% of my sales if it wasn't for at least one of the helpful tools LBS offers. I am incredibly grateful for all the great tools you make available. Thank You!
Aspen Tree Crabb
KMTN KJAX KZJH & LA NUEVA
Jackson
Wyoming
I love LBS because it is always coming out with new things that challenge me and help me learn more about marketing and sales.
Joshua Bliss
KMXW KTED KQOL
Casper
Wyoming
I love LBS because I always learn valuable information when I participate in the training. Not only that, I feel renewed and have an increased energy to get out there and sell again! Working in sales during COVID has been interesting. The training I have participated in has been invaluable even more for the emotional boost I receive than for the educational content. Thanks!
Julie Burleigh
KNYN KADQ
Evanston
Wyoming
I love LBS because of the great radio ad copy ideas!
John Birbari
KTAK
Riverton
Wyoming
I love LBS because it gives me great ideas when I'm stuck writing an ad.
Brenda Webb
KTGA KBDY
Saratoga
Wyoming
I love LBS because it is such a fantastic resource for those of us in the industry! Need a new idea? Are you stuck and would like to review some different options? Perhaps you just need to hear a few new thoughts and ideas from people who understand radio and sales. LBS offers solid information and serves me with quality information that I can access when it works for me. Thank you LBS!
Stacey Jarrett
KTGA KBDY
Saratoga
Wyoming
I love LBS because if I can't make it to the 2nd Tuesday webinar, I know I'll be able to watch it online later.
Sue Engelhardt
Sheridan Media
Sheridan
Wyoming
I love LBS because in addition to all the great information they give me to help me with my job, they do fun contests like this!
Sue Engelhardt
Sheridan Media
Sheridan
Wyoming
I love LBS because they make it very easy to find the information you need. Under Selling Skills there are so many different categories it's packed full for whatever problem or challenge you're having.
Sue Engelhardt
Sheridan Media
Sheridan
Wyoming
I love LBS because they provide monthly free webinars to help us increase our skills.
Sue Engelhardt
Sheridan Media
Sheridan
Wyoming
I love LBS because they responded quickly when Covid-19 hit and we (sellers) weren't sure how to proceed to help our clients. I viewed many webinars and received very good information and support. Thank you!
Sue Engelhardt
Sheridan Media
Sheridan
Wyoming
I love LBS because when I have a question and send an email, they always get back to me quickly with the information I need.
Sue Engelhardt
Sheridan Media
Sheridan
Wyoming
I love LBS because I have a brand new position in research for my station and the market trending data is second to none. I love that all of the videos are direct and to the point for an on-demand position" in an on-demand world." After being in National Sales for 2.5yrs I took a leap of faith into research and a position brand new to the station. Without LBS I would be destined to fail. Thank you!
Nathan Burrows
WAAY-TV
Huntsville
Alabama
I love LBS because it keeps me up to date with all the latest industry trends. It seems like all the Monday and Wednesday emails include information on what is relevant to the latest trends and topics. LBS provides insight on how to make these trends work FOR you. The latest knowledge of what's going on inside major industries and how to use it to make a punctual impression on our clients and would-be clients to stay one step ahead in the game is priceless. Thank you LBS!
Nate Burrows
WAAY-TV
Huntsville
Alabama
I love LBS because they are always up with the times and the current situation the industry is in. LBS seems to know what we're facing in this ever-evolving industry before we understand it ourselves. It's almost as if they're scripting it out themselves. The weekly sales ideas are a godsend! Thank you LBS!
Nathan Burrows
WAAY-TV
Huntsville
Alabama
I love LBS because we were members before the Alabama Broadcasters Assoc made it available to us. As a GSM I've found LBS to be one of the best tools I can put in my sellers' toolbox. It provides invaluable information, sales tips/ideas and solutions to common and some uncommon problems. One of the best benefits is as a time saving tool allowing for more face time with clients with good ideas. Most tellingly perhaps, it would never be included in any budget cuts I might have to make.
Ed Groves
WAAY-TV
Huntsville
Alabama
I love LBS because after being in sales for over 10 years, it's nice to go back to basics. Sometimes we over-complicate things so basics are important, especially for local direct clients. Secondly, I also like that you bring more complex ideas to the table. For instance, instead of using the funnel technique, use sort of a time line technique that tells when and where you started, where you are, and where you want to be and what it will take to get there. Thirdly, I like the categories that you tackle. Primarily automotive, it's one of the most complex in that half of their budget already is allocated to digital. So how to embrace that and use TV to push digital. That's my story and I'm sticking to it, as to why I love LBS!
Jodi Woods
WCOV
Montgomery
Alabama
I love LBS because it gives me ammunition to sell. I can login and find useful, relevant information to share with my sales team and clients. LBS also provides great training from professional sales teachers.
Drew Woods
WCOV
Montgomery
Alabama
I love LBS because it gives me idea and techniques to both use for myself and the share with my fellow colleagues so we can be successful as a team.
Samantha Bloodworth
WPMI WJTC
Mobile
Alabama
I love LBS because it focuses on the topics and information I need a the right time. When I am trying to reach NEW clients for holidays LBS always gives me what I need. Everything from new ideas, statistics, and ways to put creative advertising in front of a client. Making the transition from On-Air, Production Director, Operations Manager, to General Sales Manager I enjoy every aspect of LBS. It's got something for everyone from ways to help clients using on air personalities, to copy writing, and ways to execute and sell creative promotions.
Nate Adams Cholevik
WRSA-FM
Huntsville
Alabama
I love LBS because it helps to spark my creativity when looking for ideas that will help my clients!
Tabitha Bostick
WVUA
Tuscaloosa
Alabama
I love LBS because it gives me new, fresh ideas for sales, promotion and management. I am always interested in new ideas - some are applicable to us, some might not be, but I always like hearing and learning about new things.
Greg Bell
WWIC-AM
Scottsboro
Alabama
I love LBS because it has changed my life for the good. New to this media and struggling to learn everything very fast you have been my right hand through the learning process which started in February 2010. With the weekly insider tips I learned what to do and what not to do. The Advertiser Intelligence data has enabled me to gain trust in my clients with great data. The Video sessions well lets just say that you learn from watching and I have changed in more ways than I can mention since coming her to Anchorage Media Group. ASK LBS quick precise answers to my questions, no roaming the internet to find what I need its right here. All this information has aided me in breaking local direct records this year and I am hoping to break some more next year. Thank you for all the help!
Susan Bradford
KFQD KWHL KMXS KBRJ KEAG KHAR
Anchorage
Alaska
I love LBS because it's like a perfectly brewed cup of coffee that kick starts your mornings. It's loaded with all the right information, kick starting your day on the right track.
Susan Bradford
KFQD KWHL KMXS KBRJ KEAG KHAR
Anchorage
Alaska
I love LBS because the information is right on target and the seminars are informative and helpful even for us senior reps. The Advertiser Intelligence data has even helped me secure a new accounts.
Susan Bradford
KFQD KWHL KMXS KBRJ KEAG KHAR
Anchorage
Alaska
I love LBS because I have been in advertising for over 20 years and feel you can never stop learning new ways to reinvent myself in the exciting advertising world of media. Through excellent weekly sales ideas and viewing the video sessions as often as I can., keeps me knowledgable in the local Tucson market. With what my local LBS association has to offer I can continue to educate myself and be the best market media consultant my clients look to for advise and guidance in today's ever changing economy where creativity in advertising is very important to our local advertisers.
Trudy Neter
KIIM KHYT KSZR KCUB KTUC
Tucson
Arizona
I love LBS because of the weekly sales ideas. They have increased my monthly sales totals every month since I started using them.
Bob Hearion
KBGB
Batesville
Arkansas
I love LBS because of the great sales tips each week!
Amanda Enis
KCNY
Conway
Arkansas
I love LBS because they provide sales tips that are useful for my team.
Amanda Enis
KCNY
Conway
Arkansas
I love LBS because I see the sales team growing and being more productive from utilizing the LBS training. Using LBS training will deliver results to your organizations bottom line.
Roger Lowery
KCWD KNWA-AM/FM
Harrison
Arkansas
I love LBS because it helps me stay sharp and focused and in turn the team stays sharp and focused. It does not matter how long you have been selling, we can all get better and improve our skills. LBS has helped us grow and we are continuing to grow as a business and team. Glad the ABA makes LBS training available to us!
Roger Lowery
KCWD KNWA-AM/FM
Harrison
Arkansas
I love LBS because it helps me tremendously as a GM and in turn I can train the entire staff with LBS! We can always improve our attitude and our efforts and LBS has great up to date training. Thanks to the ABA for providing this top notch training and making it available.
Roger Lowery
KCWD KNWA-AM/FM
Harrison
Arkansas
I love LBS because it is such comprehensive training! It does not matter how long you have been in media sales, you can always get better! If you want to grow and thrive in today's market you must be always learning and moving forward! You can achieve this with the help of LBS training! If you're not using it, then you are not moving forward!
Roger Lowery
KCWD KNWA-AM/FM
Harrison
Arkansas
I love LBS because it is top notch training and keeps the staff informed and up to date on information and education. Repetition is the mother of all skill and LBS has a plethora of tools to help every single day! We have grown a lot in business since utilizing LBS in all of our sales meetings and activity. Presented by people who have actually been on the street and know what they are talking about!
Roger Lowery
KCWD KNWA-AM/FM
Harrison
Arkansas
I love LBS because it offers comprehensive training for our Sales reps that they can go into the field with and put into action. Plain and simple it works! Thanks to LBS training we are having our best year in sales! More more can you expect or want? It is awesome!
Roger Lowery
KCWD KNWA-AM/FM
Harrison
Arkansas
I love LBS because it's the best media training out there today. Whether you are a new seller or a long time veteran there is something in lbs to help you get even better! Grateful our broadcasters association provides this training opportunity to continue learning!
Roger Lowery
KCWD KNWA-AM/FM
Harrison
Arkansas
I love LBS because ongoing training is essential to growth of the company and growth of the employees. We use LBS training twice a week with our Sales staff and there are plenty of topics to choose from for continued growth and education. Whether you are the GM or SM, continued training is so important in this business of ours as it changes and evolves. LBS meets these needs in a big way!
Roger Lowery
KCWD KNWA-AM/FM
Harrison
Arkansas
I love LBS because our stations numbers have grown every year since we started utilizing LBS training. Bottom line is, you use the tools LBS gives you and you put them into action you will see sales growth!
Roger Lowery
KCWD KNWA-AM/FM
Harrison
Arkansas
I love LBS because the training helps not only the staff but myself stay up to date and sharp. LBS sales training helps us move forward to achieve constant and never ending improvement daily.
Roger Lowery
KCWD KNWA-AM/FM
Harrison
Arkansas
I love LBS because the training helps the sales team and myself stay connected with top notch training to keep us sharp and ready to sell. LBS training will keep you motivated and is always there for constant and never improvement to help us achieve our objectives.
Roger Lowery
KCWD KNWA-AM/FM
Harrison
Arkansas
I love LBS because the training works! We are having the best year in sales since we started utilizing the LBS sales training. Our senior rep has been here 30 years and recently had her best month in her 30 year history. The training is practical and logical to take right out in the field. There can never be enough training when you are in the sales business. The LBS training works!
Roger Lowery
KCWD KNWA-AM/FM
Harrison
Arkansas
I love LBS because you can learn something new with every session. We signed more long term business in the last year after utilizing LBS sales training with info learned from Paul Weyland in the LBS training. It does not matter if you are a new seller or a veteran seller, you must stay sharp and continue to improve. LBS training if used can keep you up to date and sharp.
Roger Lowery
KCWD KNWA-AM/FM
Harrison
Arkansas
I love LBS because it is very helpful in training new sales people.
Helen Aregood
KCXY KAMD KMGC
Camden
Arkansas
I love LBS because of all the great information and training videos. It is a great asset especially when I have a new salesperson. I love LBS because it gives me fresh ideas to share with my sales team as well as my clients.
Helen Aregood
KCXY KAMD KMGC
Camden
Arkansas
I love LBS because you give me ideas to take out to advertisers and because I can get help with most anything I need. LBS is a great resource for broadcasters.
Helen Aregood
KCXY KAMD KMGC
Camden
Arkansas
I love LBS because it's my daily devotional in getting my day started!
Lance Gregory
KERX KTTG
Fort Smith
Arkansas
I love LBS because, as a manager, it saves me tons of money in training expenses and the training is the best in the world when it comes to radio sales.
Dan Schauer
KERX KTTG
Fort Smith
Arkansas
I love LBS because it provides me with a referral support system keeping me abreast of new and current ideas and techniques to use as i call on sponsors.
Frank Wing
KFFB
Mountain View
Arkansas
I love LBS because the weekly videos many times serve as the spark for a training session with my sales team. The presentations serve as a jumpstart to discussions that always lead to good sales ideas or improved best practices.
Chuck Crossno
KFIN KIYS KHWF KNEA KBTM
Jonesboro
Arkansas
I love LBS because it is a continuing education resource! After 18 years in the industry it is important to stay on top of our rapidly changing capabilities.
Janet Miller
KFSM
Fort Smith
Arkansas
I love LBS because the webinars are incredibly helpful being a newbie in the industry!
Michelle Cochran
KHBZ
Harrison
Arkansas
I love LBS because as a thirty-seven year old veteran, LBS reminds me of what I need to do to continue to be a successful radio salesman. LBS is my Sales Manager. In fact, LBS is more qualified as a Sales Manager than all the Sales Managers I have had in the past.
Harry L. Dyer
KIXB KMRX KMLK KAGL KELD-AM/FM
El Dorado
Arkansas
I love LBS because it is my personal Professional Sales Manager 24-7, which I've never had in over 40 years of selling.
Harry L. Dyer
KIXB KMRX KMLK KAGL KELD-AM/FM
El Dorado
Arkansas
I love LBS because it helps me to stay up to date with training that is useful in my career and helps me become more successful.
Amber Collins
KKYR KPWW KOSY
Texarkana
Arkansas
I love LBS because no matter what you need, the information is timely and relevant.
Adrian Soyars
KKYR KPWW KYGL KMJI KOSY
Texarkana
Arkansas
I love LBS because it is my go to sales site for ideas, for fabulous training videos, and for competitive media information. I use it often to help keep my team informed with the tips, the videos, and ideas! I also use LBS to keep my materials up to date!
Dusty King
KNWA
Fayetteville
Arkansas
I love LBS because it is so valuable for new hires. The variety of topics offered are current and are very easy to understand. It really helps new account executives experience those "AHA moments. Thank you!!!
Dusty King
KNWA
Fort Smith
Arkansas
I love LBS because Paul Weyland has the best videos - short and to the point, easy to follow, sales training that works!
Kristen Speer
KPFM KKTZ KOMT
Mountain Home
Arkansas
I love LBS because of the weekly sales ideas delivered to my email address. I love LBS creative ideas
Mary Ruth Hudspeth
KTHS
Berryville
Arkansas
I love LBS because of a number of reasons. First of all, I love the sharing of ideas for promotions and copy. Any time that I can bring something new to my market that's proven elsewhere, I look like a hero to my client. And when I come to the table with industry knowledge about a client, they respect me for doing my homework. That industry knowledge, of course, came from LBS. I have used the automotive video sessions several times in sales meetings to help our team with this critical client. Thanks, LBS!
Rich Moellers
KVOM-AM/FM KCON
Morrilton
Arkansas
I love LBS because of the ideas that I get from them, especially for digital media. It gives us a leg up on our competition. Right now, we're video streaming our largest high school football sports broadcast and the revenue it through the roof. Thanks for all you do LBS! I promise it is appreciated!
Chad Whiteaker
KWOZ KZLE KBTA KKIK KAAB
Batesville
Arkansas
I love LBS because the weekly Sales ideas are just awesome!!!!!
Carol Partridge
KXNA KREB KFFK
Fayetteville
Arkansas
I love LBS because as a Sales Manager, LBS provides me with ideas and the tools to train my sales staff and keep them sharp in the evolving world of media sales.
Matt Johnson
W.R.D. Entertainment Inc.
Batesville
Arkansas
I love LBS because I've worked with Gary Moore in the past, he's an innovator and taught me many things during his time at my prior employment. I've enjoyed the videos and information I've gotten from the LBS site. I made the transition from print and digital sales to CBS Broadcasting last year. It's tough - and I appreciate the insight!
Allison King
KFRG
Colton
California
I love LBS because it does two things every time I log on.
1. It strengthens my confidence in the value and relevance of local radio sales. I have to believe in what I do and LBS does that for me.
2. LBS gives me practical real life tools I can apply immediately to my daily work. I literally go from listening to a seminar or video to putting the lesson learned into practice.
This resource has been critical to my success and perseverance.
Tom Huckins
Relevant Radio
Sacramento
California
I love LBS because when I get into a funk, I just have to watch a video and my head is back in the game. You remind me that I can do this job and do it well.
Tom Huckins
Relevant Radio
Sacramento
California
I love LBS because it gives me a positive and educational training opportunity for my staff with minimal effort.
Miranda Fisher
Always Mountain Time
Silverthorne
Colorado
I love LBS because I purchased 3 additional radio stations in January and needed all new sales staff. I hired a sales manager and 4 new sales people. LBS gives us the tools to help train that new staff.
Wayne Johnson
KATR KFTM KRDZ KSRX KNNG KSTC KNEC
Fort Morgan
Colorado
I love LBS because of the daily sales ideas. they are good to provide inspiration on idea starters, allow you to think outside the box when discussing ideas with customers and get a foot in the door when trying to build new business.
Karen Norman
KEKB KBKL KKNN KMXY ESPN
Grand Junction
Colorado
I love LBS because the presenters are top notch and deliver in a real and exciting fashion, not staged and stodgy.
Brad LaRock
KEKB KBKL KKNN KMXY ESPN
Grand Junction
Colorado
I love LBS because I enjoy receiving the daily emails. Plus I love all the information available on the site we can use when we hire a new employee.
Wayne Johnson
KFTM
Fort Morgan
Colorado
I love LBS because the Video instructors are REAL! They have been in the field and say things that relate to our daily challenges! I love that the basics are still communicated, but agree that it's not the same way for all Salespeople. I have been in this field for many years and been in jobs where it's this way or no way. I am very lucky to be in a company that believes in individuality and it's awesome to have an avenue like LBS that helps support that. All the information that is available anywhere on the site is truly helpful and amazing!
Caraigh Clarkson
KILO
Colorado Springs
Colorado
I love LBS because, while I cannot count on sales reps and production people to listen and search for answers from normal sources, I can count on them to look to LBS for information on your site to see the answers to client questions and ideas for their products. Fast, easy and product directed.
Ward Holmes
KIQX KIUP KRSJ KKZS KRGS KWGL KAYW KAVP KRGS KRVG
Western
Colorado
I love LBS because as a new media sales representative and marketing consultant, I receive so much from the videos, worksheets and forms and live seminars monthly. It is a great resource, excellent source of in-station conversation starters, and an exceptional tool when I have specific questions. Thank you for the services LBS provides and please continue to help support people of broadcast!
Christine Larsen
KIQX KRSJ KKDC KIUP
Durango
Colorado
I love LBS because of all the great ideas that you give to me. I started in this business later in life and the seminar that I listened to today, I wish I had that information ten years ago. Personal Branding, what a great idea! Sell yourself, what a unique idea, and you can sell anything. I did the thank you notes when I first started out and let it drop with the busier that I became, bad idea, should of kept doing that, loved the popcorn, lottery tickets ideas and there are so many others ideas to use. I'm going to use some of the practices that you talked about, the one about what sets you apart, I liked that. Thank you for all the great information.
Dorothy Unrein
KPMX KCGC KRFD KSIR KNAB
Sterling
Colorado
I love LBS because being new in this industry I need help with sales and leads. I have watched several training videos that have helped me generate leads and close deals, which have helped me hit my sales goal in my second month!
Kayla Castrup
KPRB KSIR
Fort Morgan
Colorado
I love LBS because just starting out in the broadcasting world the training videos have helped me learn how to make sales from start to finish. I have used the Time Management series for a sales training with my co-workers and it has helped us all better manage our time so we can sell!
Kayla Castrup
KPRB KSIR
Fort Morgan
Colorado
I love LBS because they are top notch in their training videos and webinars. They help people who are new to the business all the way to the seasoned pros, making it easy for all people to utilize their tips and ideas.
Kayla Castrup
KPRB KSIR
Fort Morgan
Colorado
I love LBS because they give me new ideas for how to get to new sales leads and follow through on them. I feel that the LBS video sessions offer me exciting, leader of the industry tips and tricks to prospect and close the sale. Thanks!
Kayla Castrup
KPRB KSIR
Fort Morgan
Colorado
I love LBS because they webinars have helped me learn how send out prospect emails and use warm calling follow-ups. The tips I learned have helped me generate sales meetings! Thanks!
Kayla Castrup
KPRB KSIR
Fort Morgan
Colorado
I love LBS because each week I learn something new from the weekly sales ideas. They supplement my entire sales team and we utilize what we learned in our sales training meetings.
Kayla Castrup
KPRB KSIR KPMX KCGC
Fort Morgan
Colorado
I love LBS because I have been able to expand my knowledge as a radio sales rep by watching the video sessions.
Kayla Castrup
KPRB KSIR KPMX KCGC
Fort Morgan
Colorado
I love LBS because it doesn't matter what questions I have I can always count on the team at LBS to help me with answers and tough questions.
Kayla Castrup
KPRB KSIR KPMX KCGC
Fort Morgan
Colorado
I love LBS because my sales manager sends us the weekly LBS videos and I try to sit down every week and watch them to supplement my knowledge and gather new, innovative ideas for my clients and prospects.
Kayla Castrup
KPRB KSIR KPMX KCGC
Fort Morgan
Colorado
I love LBS because the Advertiser Intelligence Data gives me the tools to get inside my prospect's head and see what their actual needs are. By doing this I have been able to successfully close the deal.
Kayla Castrup
KPRB KSIR KPMX KCGC
Fort Morgan
Colorado
I love LBS because the Advertiser Intelligence data gives me tools to utilize when presenting to prospects and helps me feel confident in my presentations.
Kayla Castrup
KPRB KSIR KPMX KCGC
Fort Morgan
Colorado
I love LBS because the AskLBS has helped me when I am in a bind with a hard sale. I have reached out and gotten the support and answers I needed. The confidence I have gained from the knowledge of AskLBS is priceless!
Kayla Castrup
KPRB KSIR KPMX KCGC
Fort Morgan
Colorado
I love LBS because the video sessions give me real world advice that I can use when I am out with clients and prospects. These videos are a great tool for sales reps!
Kayla Castrup
KPRB KSIR KPMX KCGC
Fort Morgan
Colorado
I love LBS because the weekly sales ideas give me the tools to be creative in my work! When I feel the writer's block come on, I turn to LBS and after browsing around, I am able to continue my task!
Kayla Castrup
KPRB KSIR KPMX KCGC
Fort Morgan
Colorado
I love LBS because when I get stuck on a topic or question I have been asked I can utilize the many tools that are offered. Overall, LBS gives me the tools I need to be productive and increase my clientele.
Kayla Castrup
KPRB KSIR KPMX KCGC
Fort Morgan
Colorado
I love LBS because when I have a question or a tough sell, I can go to the videos and find one that will help me to answer my question and relate to my tough sell.
Kayla Castrup
KPRB KSIR KPMX KCGC
Fort Morgan
Colorado
I love LBS because when I need a quick tip I can refer to all of the tools LBS has to offer. It doesn't matter if it is for a current client or a prosect, LBS has it all!
Kayla Castrup
KPRB KSIR KPMX KCGC
Fort Morgan
Colorado
I love LBS because of the reflective content provided that I sometimes forget about during my daily sales life. It allows me to keep up with knowledge and content to assist me in the radio business on a daily basis. Also, the new information and research shared helps me stay on top of what is going on in the industry.
B.J. Joyce
KRKS-AM/FM KNUS
Denver
Colorado
I love LBS because I am able to go back and watch or re watch training videos. They are great idea generators!
Theresa Leake
KSIR
Fort Morgan
Colorado
I love LBS because I am able to share the information I get with my clients.
Theresa Leake
KSIR
Fort Morgan
Colorado
I love LBS because of the archived webinars that are available! It helps to go back and refresh!
Theresa Leake
KSIR
Fort Morgan
Colorado
I love LBS because of the great sales tips that I can get! It helps motivate not only me but my sales staff as well!
Theresa Leake
KSIR
Fort Morgan
Colorado
I love LBS because they are consistent in getting ideas and webinars out!
Theresa Leake
KSIR
Fort Morgan
Colorado
I love LBS because they cover a WIDE variety of topics of businesses for advertising ideas.
Theresa Leake
KSIR
Fort Morgan
Colorado
I love LBS because they talk about more than just how to create advertisements. They talk about how to get appointments and getting past objections!
Theresa Leake
KSIR
Fort Morgan
Colorado
I love LBS because it gives me something pertinent to discuss with my sales staff week in and week out. It's easy to access and can offer a point of view or idea that our team never thought of before! I am so thankful for LBS!
Miranda Fisher
KSMT KIFT KSKE KQSE
Breckenridge
Colorado
I love LBS because it gives me the opportunity to connect with my coworkers about meaningful things.
Miranda Crawford
KSMT KIFT KSKE KQSE
Breckenridge
Colorado
I love LBS because it helps our team create new ideas without reinventing the wheel. We love pulling up new (and old for that matter) webinars and gleaning new information from them each time. It's a great way to pull our team together effortlessly. I especially like the interviews with local business owners to see their perspective and talk to them about local advertising on their levels. Thank you LBS!
Miranda Crawford
KSMT KIFT KSKE KQSE
Breckenridge
Colorado
I love LBS because of the great webinars and opportunities for personal development.
Miranda Crawford
KSMT KIFT KSKE KQSE
Breckenridge
Colorado
I love LBS because all the quotes and sayings in the videos stick with me, and I have actually utilized them for sales.
Joseph Cardile
KSTR-AM/FM
Grand Junction
Colorado
I love LBS because the video trainings are easy to follow and easy to implement.
Joseph Cardile
KSTR-AM/FM
Grand Junction
Colorado
I love LBS because I love the training. After 16 years in the business, I am continually finding ways that you provide to keep me fresh and ready to hit the streets. Sometimes is is a new idea, other times it is a reminder of things I have known.
Greg Wentzel
KSTR-FM
Grand Junction
Colorado
I love LBS because I just started as a marketing consultant, selling in a different way than in my past. Paul Weyland's 'Sales 101' training helped me a great deal. He speaks to both the strategy AND the tactics, helping me to understand better how to listen and respond~the do's and don'ts. I look forward to relying on the wealth of information provided at LBS online so I can serve my clientele best. My focus is small business and they really need help these days!
Bridget Ries
KZKS KAYW KRVG KWGL KRGS KAVP
Glenwood Springs
Colorado
I love LBS because we all have moments when we hit a wall or have a block. I need a kick in the pants every once in a while to keep things in check. I use the Equity Position and Top Equity Position angle all the time. The LBS video insights give me other perspectives about ideas that sometimes get looked over. Once a month I bring out sales team into my office and we watch 1 thing from LBS and discuss it. Many other doors always open from doing this. LBS is one of the best consistent tools I use and look forward to my Monday LBS email every week. thanks for all you do.
Mark Sassi
TV8 Vail
Avon
Colorado
I love LBS because of the practical training it provides, the videos are great, the ease of use and the library of information!
Joe Madden
CBS Hartford
Hartford
Connecticut
I love LBS because there is pertinent and timely info that help generate new angles and ideas with being able to help businesses who are looking for more help than ever! There is useful customer focused information, especially auto related so you can talk their language sounding knowledgeable.
Drew Wilder
WCCC
Hartford
Connecticut
I love LBS because of the industry-specific video features provide some creative ideas and strategies that I could use in day-to-day sales calls. I also love how the content you share is short/bite-size and not too time-consuming. Just enough info to spark some new ideas.
Meghan Friedland
WDAQ
Danbury
Connecticut
I love LBS because it provides great broadcast specific selling tactics, strategies and approaches for my team. It gives us insight into new approaches we should consider, and provides what I like to call 3rd party motivation!!
Mike Delpha
WDAQ WLAD WAXB
Danbury
Connecticut
I love LBS because of the weekly sales ideas that have help me create new ideas to sell!
Monique Huntington
WDRC
Bloomfield
Connecticut
I love LBS because your videos on getting appointments helped me land 4 appointments this week (and it is my 2nd week on the job)!
Abigail Abrams
WEZN WFOX
Milford
Connecticut
I love LBS because it has teaches me what I don't know!
Rocco Forte
WGCH
Greenwich
Connecticut
I love LBS because the tips are very useful and concisely presented. Whether it's overcoming objections or unique ideas to pitch a client, I find these to be extremely hepful. Additionally I find that receiving these on a weekly basis provides compelling information we can use in the regular sales meetings with our team.
Jeff Weber
WGCH
Greenwich
Connecticut
I love LBS because of the variety of training videos that we can use as part of our sales meetings. You have all different levels of training for my whole department
Andy Russell
WICH WCTY WNLC WKNL WILI-AM/FM
Norwich
Connecticut
I love LBS because the videos are great material for my sales meetings! They are short enough to be engaging and keep the sellers' attention, and its great for them to hear the same principals that I am always talking about from someone else. The site is very easy to use and intuitive. LBS is a great addition to my training materials.
Jessica Vargas
WQGN WMOS WXLM
New London
Connecticut
I love LBS because you constantly remind us what's new in various industries. I also love the parking lot insights section and the way you use video to keep us engaged.
James Gomes
WTIC WCCT
Hartford
Connecticut
I love LBS because it has helped me work my way to the top and become the top biller at our station for the last four years! Watching the weekly videos helps keep me sharp, motivates me to go out and get more business, and inspires me with great ideas and wonderful tips. And anytime I need to reference some relevant material for either new or existing clients, LBS is the first place I turn.
Ashley Cerruto
WZBG
Litchfield
Connecticut
I love LBS because of the great info! First of all I would like to say Thank You so much for all the information on your website and the Q&A's at the end of the Webinars. Prior to working at the station I had no sales experience. Not that I am a pro now, at least not yet ;0). But, the shared information from LBS has been a tremendous help. A couple of examples:
1- I went to a car dealership that was hesitant in advertising on the radio. I shared with them 'Radio is an effective way of reaching the audience you need'. Got this from your Webinar. Then told them to park a few of their vehicles parallel to the street with the letters SALE on them. They are still advertising with us and their sales increased.
2- A local furniture store wasn't getting much foot traffic and was already advertising on the radio. I said to them 'Even if you are using other media outlets, multiple platforms will only increase your exposure.' More nuggets from a webinar. They took my advice, cut back on the stations that they were using, started advertising with us and their sales have increased. So again thank you for the information on your website, the Webinars and special thanks to The people who write in asking questions.
Janice Paultre
WFLM
Port St Lucie
Florida
I love LBS because it gives AE's of all levels of experience a tool that they can actually use and learn from each week. I think that LBS is the best continuing education tool available to local sellers. I worked in Maine for several years, and used LBS there at our stations in Portland, and we believe in LBS here so much that we subscribe to it even though it is not provided to us by our state broadcast association. LBS is one of the best investments we make for our sales force.
Cory Culleton
WGFL WNBW WMYG
Gainesville
Florida
I love LBS because from weekly sales ideas to on-demand video training, Local Broadcast Sales has become an invaluable resource for our radio and television member stations. The topics sent out each week are timely and are designed to get AEs thinking on how they can best service their accounts with the added benefit of growing the bottom line.
Ben Henson
Georgia Association of Broadcasters
Atlanta
Georgia
I love LBS because of the great resource is provides our member stations across the state of Georgia. Regardless of the size of a station or the ownership structure, members can always find great, imaginative ways to maximize their revenue.
Ben Henson
Georgia Association of Broadcasters
Atlanta
Georgia
I love LBS because I can always count on LBS to get me accurate and helpful information. They cut through all the fluff and give me exactly what I need!
Coriya Burns Falker
WAMJ WHTA WPZE WAMJ-HD2
Atlanta
Georgia
I love LBS because of the advertiser intelligence, updates, ideas and concepts. I find the information usable, timely and informative not just for myself but also for the sales staff. This is a great service specifically if you access to limited information. LBS pulls it all together in a way that is friendly and easy to use.
Hugh Brown
WAMJ WHTA WPZE WAMJ-HD2
Atlanta
Georgia
I love LBS because of the category specific ideas they provide. Many times I get an email and it gives me a boost of creativity. The emails are not broad but they speak to specific situations that advertisers are facing. Keep them coming!
Coriya Burns Falker
WAMJ WHTA WPZE WAMJ-HD2
Atlanta
Georgia
I love LBS because of the extreme information provided that help sellers on how to engage with customers in a more meaningful way. The concepts, glossaries, education and how to is extremely usage for myself and our sellers. Keep up the good work.
Hugh Brown
WAMJ WHTA WPZE WAMJ-HD2
Atlanta
Georgia
I love LBS because the ideas are always fresh! I've been subscribing for awhile and it never gets old or boring.
Coriya Burns Falker
WAMJ WHTA WPZE WAMJ-HD2
Atlanta
Georgia
I love LBS because the information sent is always valuable. I don't ever have to comb through unneeded data.
Coriya Burns
WAMJ WHTA WPZE WAMJ-HD2
Atlanta
Georgia
I love LBS because they give me information and ideas that I honestly don't see anywhere else. It is imperative that we are constant learners in this business but many times we hear/see the same things over and over again. LBS keeps things fresh and they keep me on my toes. Thanks LBS for always going the EXTRA mile!
Coriya Falker
WAMJ WHTA WPZE WAMJ-HD2
Atlanta
Georgia
I love LBS because It's useful information that I can put into practice!
William West
WLJA-FM
Canton
Georgia
I love LBS because even someone that has been in the business 30 years can learn something new. The world is changing rapidly, but the one element that does not is the need for good Sales Training. It is a great starting point for new AE's and a great area to use to focus on any training you want to do with your team. Everyone is engaged and remembers what they see!
Henry Brigmond
WSWG ESWG GSWG
Moultrie
Georgia
I love LBS because I have been in sales for over 25 years and feel you can never stop learning. LBS gives me new prospectives, revisits the basics, and gives me current buying trends that better prepares me for a ever changing market place.
Sonny Gay
WSWG ESWG GSWG
Moultrie
Georgia
I love LBS because the weekly sales ideas help me gear up for Monday morning sales meetings for my team!
Lauren Phillips
WTVM
Columbus
Georgia
I love LBS because as a non-profit, non-commercial station most think we have an easier task "selling new sponsors and underwriters. The opposite is true. Without all of the call-to-actions, comparatives, pricing and such as content for our announcement campaigns, finding sponsors is non-typical. LBS helps remind me that the basic principles,psychology, and techniques are the same. LBS provides the training and concepts needed to succeed even in a non-commercial setting.
Ken
WVFJ
Atlanta
Georgia
I love LBS because of Gary and Eric!
Jamie Hartnett
Hawaii Association of Broadcasters
Honolulu
Hawaii
I love LBS because it helps me keep my AE's informed & generate new ideas.
Laurie Mizuno
KDDB KPOI KQMQ KUMU
Honolulu
Hawaii
I love LBS because of the weekly emails that help newbies like me sidestep objections and stalls!
Amina Peterson
KDDB KPOI KQMQ KUMU
Kailua
Hawaii
I love LBS because I have just come back for the first time since introduced. It is always on the list of things to read or check or do and I need to move it to the top. I am looking forward to getting ideas and getting out of the rut!
Joanna Finley
KHON
Honolulu
Hawaii
I love LBS because it's the most current, comprehensive resource for all aspects of Broadcast Sales out there today! Just like Radio, LBS works!
Annette Leftheriotis
KQNG KSHK KSRF
Lihue
Hawaii
I love LBS because the weekly sales videos always give me the inspiration I need to connect untouched industries in ways that I can not only make sales but also bring about above average return on investment for my clients.
Stevie Bolton
KRTR KINE KCCN KPHW
Honolulu
Hawaii
I love LBS because it focuses on the automotive industry and how they operate. I am currently working with a car dealership and knowing as much information on the industry really help me to better serve my client when creating an ad campaign for them.
Patrick Cabuyadao
KWXX KNWB KPUA
Hilo
Hawaii
I love LBS because when I am in need of additional advice on a specific industry or encouragement when sales are not meeting my expectations there are videos that I am able to watch to help me focus on closing the sale. Experts in each video are to the point and understands what I am experiencing when visiting businesses.
Patrick Cabuyadao
KWXX KNWB KPUA
Hilo
Hawaii
I love LBS because of the calendar of special holidays! It helps me create prospect lists revolving around upcoming holidays.
Manabu Sakurai
Ohana Broadcast Group
Honolulu
Hawaii
I love LBS because of the great webinars they've done, and the ideas those webinars have generated for us locally in Boise.
Nick Coe
KBOI KTIK KIZN KKGL KQFC
Boise
Idaho
I love LBS because the ideas passed along in the newsletter have been tremendously helpful in generating ideas for my clients. I love LBS for all of the great video tutorials that they provide. It's like having a library of webinars at your fingertips!
Pam Gaither
WAAG
Galesburg
Illinois
I love LBS because it has great learning opportunities for account executives and clients!
Wendy Davis
WAND
Decatur
Illinois
I love LBS because it helps you think outside of the box and bring some great fresh ideas to clients.
Wendy Davis
WAND
Decatur
Illinois
I love LBS because of all the great information that I have the ability to take to my clients to help them understand more marketing ideas to help their business.
Wendy Davis
WAND
Decatur
Illinois
I love LBS because of the knowledge I have been able to learn and pass on to my clients!
Wendy Davis
WAND
Decatur
Illinois
I love LBS because the videos are so helpful and are a great coaching tool!
Wendy Davis
WAND
Decatur
Illinois
I love LBS because I can always count on the sales ideas to give me a new idea for a client I need a new idea for!
Jason Starbird
WCIA WCIX
Champaign
Illinois
I love LBS because I can get the training I need any time of day to make everyday more profitable.
Scott Dean
WCIA WCIX
Champaign
Illinois
I love LBS because of their great research, great information and it comes to me. I don't have to search for it.
Scott Dean
WCIA WCIX
Champaign
Illinois
I love LBS because we have access to videos from industry leaders like Paul Weyland that educate and helps us increase sales
Scott Dean
WCIA WCIX
Champaign
Illinois
I love LBS because I have personal trainers everyday on topics that are timely for increasing sales and training my staff!!! The video sessions provide some of the best information for sales and management to increase sales! You have great ideas that makes my work so much easier!
Lee Ann Oliver
WCSJ WJDK
Morris
Illinois
I love LBS because I love being able to watch videos that pertain to the accounts I service, or am pursuing! These are great tips, or reminders of things I need to be doing when closing a sale. Thank you!
Angela Baumeister
WCSJ WJDK
Morris
Illinois
I love LBS because it is the one go to professional site for me that has great ideas for the broadcast industry and it has never failed me yet!!!
Lee Ann Oliver
WCSJ WJDK
Morris
Illinois
I love LBS because they have pertinent topics for the clients I serve.
Angela Baumeister
WCSJ WJDK
Morris
Illinois
I love LBS because your training videos are superb for my newbie salespeople. You also feature Paul Weyland videos! Very dynamic!
Dave Bavido
WDKB-FM
DeKalb
Illinois
I love LBS because the ideas are great!
Sonny Dotson
WEBQ-AM/FM
Harrisburg
Illinois
I love LBS because you can get great ideas for a station as a whole or for an individual business.
Sonny Dotson
WEBQ-AM/FM
Harrisburg
Illinois
I love LBS because I am the only full time sales person on staff and sometimes I need motivation, actually a lot of time I do! But LBS is a place I can go to realize there are other people out there helping stations like ours and for that I say thank you! Keep up the good work.
Jeffrey Owens
WEIU-FM WEIU-TV
Charleston
Illinois
I love LBS because as a manager, it is a go to" tool in my arsenal for training new AE's and AE's that need a refresher or ideas in a new category.
Amy Carothers
WGEM
Quincy
Illinois
I love LBS because it has been a tremendous tool for me as a brand new AE. Watching the videos has greatly assisted me in learning abouth the many apsects of the industry. Going into the Fall, LBS has provided fabulous ideas to effectively capitalize on the Holiday season. LBS videos have been tremendously helpful in teaching me WHY my clients should be advertising with us! Thank you for ALL the helpful info you share from your wealth of professionals! I'll be a better AE thanks to you!
Anne Keddington
WGEM-TV WGEM-AM/FM
Quincy
Illinois
I love LBS because of the video training that allows our team to start a new Account Executive off on the right foot!
Wendy Gunn
WGEM-TV WGEM-AM/FM
Quincy
Illinois
I love LBS because the training videos directly address the challenges my team faces with our clients. Paul Weyland rocks!
Fred Koebel
WIBL WRPW WZIM
Bloomington
Illinois
I love LBS because the various segments add some sizzle to our sales meetings. From specific sales ideas for holidays to the latest trends in the auto industry from the Tkacinator, John Tkac, local broadcast sales delivers the information that sellers can easily absorb and digest - even those with the shortest of attention spans! I must say, I also enjoy the webinars too - useful, timely and compelling information! Thanks LBS!!
Karl Wertzler
WIIL WLIP WXLC WKRS
Urbana
Illinois
I love LBS because I am able to continue my quest for personal growth and knowledge.
Jane Sprandel
WIXY WLRW WREE WYXY
Champaign
Illinois
I love LBS because I am able to gain insight on topics that I am not familiar with and it makes me look like an expert to my clients.
Jane Sprandel
WIXY WLRW WREE WYXY
Champaign
Illinois
I love LBS because I am able to research topics that are important to my clients!
Jane Sprandel
WIXY WLRW WREE WYXY
Champaign
Illinois
I love LBS because it always gives me a new perspective to look at things.
Jane Sprandel
WIXY WLRW WREE WYXY
Champaign
Illinois
I love LBS because it gives me great ideas that I can share with my co-workers to generate revenue as a radio group.
Jane Sprandel
WIXY WLRW WREE WYXY
Champaign
Illinois
I love LBS because it seems like an idea always comes as I need a little inspiration!
Jane Sprandel
WIXY WLRW WREE WYXY
Champaign
Illinois
I love LBS because of the clear focus on strong ROI for my team and clients. Everything that is published, is ROI focused and very well thought out. I own and operate a cluster of stations and media websites and all of my staff members, even programming use LBS. Keep up the good work, and THANK YOU FOR ALL YOU DO TO HELP BROADCASTERS!
Fletcher M. Ford
WKEI WJRE WYEC
Kewanee
Illinois
I love LBS because it's a great training tool for new hires! I also use it for ongoing training weekly. It's relevant, the segments are short enough to be able to watch as a group or have my reps do it individually and then still allow time for us to discuss in our training sessions. You address every day situations that we're dealing with on the street with clients!
Vicki Buckley
WLBK-AM/FM WSQR-AM/FM
DeKalb
Illinois
I love LBS because it always has fresh new ideas for the sales team.
Jason Chute
WLMD WNLF WKAI WJEQ WLRB WMQZ
MACOMB
Illinois
I love LBS because it gives me fresh ideas, keeps me informed, and helps me sell more advertising!
Jason Chute
WLMD WNLF WKAI WJEQ WLRB WMQZ
MACOMB
Illinois
I love LBS because of the video commentary and training tools that it has to offer. I have been in Sales of some sort for about 13 years and I have never seen a training site just like this. The video's aren't old, outdated and boring. And the people talking to you in the video's teaching you, have all had real life experiences and aren't mono toned. They keep me interested instead of making me want to fall asleep in my chair like in an hour long meeting that I don't want to be in. I think the short 4 to 6 min clips are great. Plus there is the ASK LBS and Sales Ideas sections that can be very helpful! Great website, wish I would have known about it a lot sooner.
Joey Bigley
WLMD WNLF WKAI WJEQ WLRB WMQZ
MACOMB
Illinois
I love LBS because as a new Account Executive, it's given me some tools to use out in the field as I adapt to this new career. It provides me with some knowledge that everyday training just can't give you and I'll continue to use LBS as a key selling tool.
Luke Norris
WMBD WYZZ
Peoria
Illinois
I love LBS because I am a relatively new account executive. I am in my third year of my career and LBS has been huge in helping me learn the tricks of the trade that you can't absorb through standard training or in books. Thanks LBS!
Bearett Quast
WMBD WYZZ
Peoria
Illinois
I love LBS because it offers great training tools for both new and veteran sellers and provides excellent specific topics for quick studies and review courses. It helps me be a better manager and educate my team in the areas they need assistance on.
JC Tinsley
WROY WRUL WFIW WOKZ
Carmi and Fairfield
Illinois
I love LBS because you provide a great deal of detail and insight. I always learning something new. I'm also reminded about ideas that have worked in the past. Great product and great content.
Mike Snuffer
WSIL
Carterville
Illinois
I love LBS because of Paul Weyland and John Tkac. We have seen Paul several times at the Illinois Broadcasters. He always seems to be more grounded and less theoretical than most presenters. He constantly reminds us of basics that veteran sales people tend to forget or just skip over because we forget how important they are. John Tkac seems to be dead on with his auto news and trends. No nonsense. Nothing elaborate and difficult to present. Just a compelling message that is easy to convey to our advertisers. These two presenters are the reasons we listen to your videos and read your newsletters.
Mike Niehaus
WSMI-AM/FM WAOX
Litchfield
Illinois
I love LBS because I really like the video specials about a certain industry. I am very excited about your sales ideas- i didnt know you were doing this I will start watching it now.
Doug Nelson
WSPY WLBK WSQR WCSJ WJDK
DeKalb
Illinois
I love LBS because I have yet to have a question, and not find the answer on LBS. Articles are short and to the point, but detailed enough so that my questions are answered. LBS not only provides helpful articles but also allows you to ask questions just in case your question is not answered. In addition, it has videos which are very useful. It has invaluable resources. It gives me the opportunity to ask questions and have them answered in a short period of time. Articles and videos are very useful and relevant to what I am doing on a daily basis. It is constantly giving me more options. Weekly I am receiving more ways and options to counter the objections of potential customers with details and examples. LBS is a resource that is extremely helpful and beneficial to be a part of. It makes me realize that I am not the only person going through the daily process of being an AE. There is a clear need for LBS and the resources it provides.
Holly Juarez
WTVO ETVO WQRF BQRF
Rockford
Illinois
I love LBS because I have yet to have a question, and not find the answer on LBS. Articles are short and to the point, but detailed enough so that my questions are answered. LBS not only provides helpful articles but also allows you to ask questions just in case your question is not answered. In addition, it has videos which are very useful.
Holly Juarez
WTVO ETVO WQRF BQRF
Rockford
Illinois
I love LBS because it covers the whole spectrum of the sales process, and then also different positions in the broadcast sales such as new hires and management. As an Account Executive moves from one position to another, LBS provides support for all areas.
Holly Juarez
WTVO ETVO WQRF BQRF
Rockford
Illinois
I love LBS because it provides just enough creative ideas that users can adapt them to what their clients need. Examples and suggestions are just enough to get users started which helps all client solutions remain unique. In addition, LBS allows users to ask questions and, Or suggestions for specific clients which are also made available to other LBS users instead of solely the user requesting the information.
Holly Juarez
WTVO ETVO WQRF BQRF
Rockford
Illinois
I love LBS because it provides solutions and challenges my ideas. It is constantly adding new information and giving me solutions to potential hiccups during the sales process. The information provided ranges from getting in touch with the correct person to closing a sale with a long time prospect.
Holly Juarez
WTVO ETVO WQRF BQRF
Rockford
Illinois
I love LBS because it speaks to me! It's all in the name, Local!! The tips and suggestions and examples are all relevant to situations I can come across. As a fairly new Account Executive, LBS is a resource that I can see myself using for quite some time.
Holly Juarez
WTVO ETVO WQRF BQRF
Rockford
Illinois
I love LBS because its FREE!! Not many resources of this much value are free of charge, which then often makes day to day tasks more challenging either because the resource is not available or because it has a cost involved. LBS is a great tool and I am appreciative to have access to it.
Holly Juarez
WTVO ETVO WQRF BQRF
Rockford
Illinois
I love LBS because its relevant. I have yet to find something on the LBS site that isn't useful now, or could be in the future. Information is simple and precise and can be tailored to fit my clients needs.
Holly Juarez
WTVO ETVO WQRF BQRF
Rockford
Illinois
I love LBS because the content is made to make me feel like it is talking directly to me. The videos make me feel like they are answering my questions specifically. The atmosphere of the website is casual and inviting.
Holly Juarez
WTVO ETVO WQRF BQRF
Rockford
Illinois
I love LBS because the suggestions and examples are genuine. If I have questions I can ask freely and be confident that a genuine response to help answer my questions or suggestion for a advertisement will be useful.
Holly Juarez
WTVO ETVO WQRF BQRF
Rockford
Illinois
I love LBS because of the wide variety of research information about prospects.
Tom Burns
WXFM WDKR
Decatur
Illinois
I love LBS because every single week as I am preparing the agenda for my Sales meeting, the first thing I add is which LBS video we are going to watch this week or make sure to add the next video of the series we are watching. I love that most of the videos are pretty short making them a great segment to a Sales meeting. (Don't tell him this, his ego doesn't need it, but here in Chicago, we are quite preferential to Paul Weyland.) ?? Thanks for all you do for the industry!!!
Dan Watts
WYLL
Chicago
Illinois
I love LBS because it has great, forward-thinking material that sparks ideas. Several times, I have hit a creative block and look to LBS for ways to spark ideas, and it works!
Cyle Dickens
WYYS WALS WGLC WBZG WSPL WIVQ WSTQ
Peru
Illinois
I love LBS because as a general manager of a small market station we've never had the resources to bring in "high powered consultants, so the training available from LBS has really helped us create a more professional sales force and more revenue for the station and my reps.
John O'Rourke
WAWK-AM/FM
Kendallville
Indiana
I love LBS because in small markets is is so easy to fall into a rut of the same sales and promotions each year, LBS always has fresh ideas and approaches to find new clients and increase the spending of current clients.
John O'Rourke
WAWK-AM/FM
Kendallville
Indiana
I love LBS because it inspires me to be better than the day before. LBS provides a creative spark when I am creatively challenged, reminds me to make one more phone call even when it's been a "no kind of day, and challenges me to come up with even better opportunities. I started in the business a year ago, coming from a completely unrelated field, and LBS was a major contributor of the tools I needed to deliver results for the local direct clients that I am proud to serve. Keep up the good work and THANK YOU!
Jennifer Armstrong
WBIW WQRK WPHZ
Bedford
Indiana
I love LBS because it is always right on top of the market, with current articles on industry trends, latest news, and events. It is a daily reminder to stay on top of my game as well.
Janice Whittington
WCSI WKKG WINN WWWY
Columbus
Indiana
I love LBS because the content is current and the video sessions are on top of the state of mind of the advertising client, and when we can talk to the client intelligently - it makes my job a whole lot easier!
Janice Whittington
WCSI WKKG WINN WWWY
Columbus
Indiana
I love LBS because daily, I repeat, daily, I receive up to date info on many facets of local broadcast sales. Even if I don't take the opportunity to pour over the entire web site of LBS daily, I can count on the information to be there and available to me anytime.
Michael Longest
WDWQ WMGI WBOW WIBQ WDKE
Terre Haute
Indiana
I love LBS because it helps me, as a manager, transform "radio sellers in "marketing consultants. Our clients want to talk more with educated marketers who are armed with knowledge about their industry and can develop marketing ideas into profitable solutions. Client wins! Radio wins! I
Amy Dillon
WDWQ WMGI WBOW WIBQ WDKE
Terre Haute
Indiana
I love LBS because of weekly sales ideas!
Tom Burns
WEFM
Michigan City
Indiana
I love LBS because of the great ideas and up to date information!
Pam Myrick
WEHT WTVW
Evansville
Indiana
I love LBS because the weekly sales ideas help me be a better sales rep to my clients!
Shannon Thurby
WEHT WTVW
Evansville
Indiana
I love LBS because of the weekly sales ideas, helps me stay creative with my sales staff!
Nicole Neidlinger
WEVV
Evansville
Indiana
I love LBS because they have the most amazing training webinars!
Nicole Neidlinger
WEVV
Evansville
Indiana
I love LBS because of the daily tips I receive via email. I enjoy a different perspective and getting fresh ideas. LBS keeps me in the loop and from getting stuck in a habitual cycle.
Erica Otey
WFBQ WNDE WOLT
Indianapolis
Indiana
I love LBS because of the nuggets of information, whether it's a full on webinar, the weekly sales ideas, something I can go back to for a refresher, etc. I share the information with sales staff for discussion and inevitably the conversation goes deeper into the problem/situation, Outcome of the appointment or client project. LBS is a good resource for broadcast salespeople starting out or who have been at it for a while as a little refresher or different way at looking at the profession. Thanks for doing what you do!
Cathy Edwards
WFWA
Fort Wayne
Indiana
I love LBS because I can easily stay up to date on the latest trends in the Broadcasting industry. This brings value to my Proposals and client interactions.
Karen Boehnlein
WGCL
Bloomington
Indiana
I love LBS because it is real world" advice that is delivered in a user-friendly format and can be implemented immediately. Not all Sales are the same and there is a broad range of topics covered on the site. I love LBS because they are sooooo user friendly. It is so nice to be able to add a Video Tutorial as a part of my Sales Meeting. The subject matter library is deep enough, that we can get information on virtually any aspect of our industry. Radio Sales 101 is a wonderful starter for new employees. Thank you LBS!!!
Karen Boehnlein
WGCL
Bloomington
Indiana
I love LBS because it always provides useful information and hints that can be used in our everyday selling lives.
Greg Kiley
WISH
Indianapolis
Indiana
I love LBS because it helps me get my day started with great ideas for sales and customer service.
Helen Peelman
WKID
Vevay
Indiana
I love LBS because of all the help in sales in advertising and the personal help you get from the wonderful staff and business.
Greta Griffin
WKID
Vevay
Indiana
I love LBS because I recently left a 17 year career with the local newspaper to join the WOOF BOOM team of radio stations. I graduated in '79 with a degree in broadcasting and to have the refresher course that LBS offers I have found to be invaluable! The information is current,accurate,and realistic! There are many sites that will present what I call the "dream world situation with their "fantasy solution. I have enjoyed, and more important,used the advice and suggestions from LBS and will continue to. Thank you!
Mark Di Fabio
WLBC WERK WHBU WXFN WBKQ WMXQ
Muncie
Indiana
I love LBS because I use the training videos with my sales team and I've heard them use and quote what they've learned from them! They're awesome!
Sue Tschuor
WLBC WERK WHBU WXFN WBKQ WMXQ
Muncie
Indiana
I loce LBS because even though I have been in this business for 20+ years, I appreciate the fresh reminders of stuff I know and I am always getting good current research too.
Scott Howard
WOWO
Fort Wayne
Indiana
I love LBS because it has helped me numerous times with sales/ideas! It is a great go to that is always on hand when you need it!
Kelsey Steinhauer
WRBI
Batesville
Indiana
I love LBS because it is a great resource for our weekly sales meetings. As an AE, I see so much more value in those weekly sales meetings when we begin the meeting with a short video from LBS and then begin a conversation on that topic.
Nick Prenitce
WRSW-AM/FM WAWC WAOR
Warsaw
Indiana
I love LBS because the weekly sales ideas are topical, relevant and keep our Account Managers on target, so I can hit budget!!!!
Woody Zimmerman
WRSW-AM/FM WAWC WAOR
Warsaw
Indiana
I love LBS because it is my portal to all the resources that I need to be the best sales/market manager I can be. It allows myself and our staff growth opportinities with fresh new ideas for our clients! You have an amazing Team that is always friendly and eager to help us! I love LBS for so many reasons! Thanks for continuing to offer us your knowledge and all the information we need for a succesful future in broadcast sales!
Michelle Hardcastle
WRZQ WYGB WXCH
Columbus & Franklin
Indiana
I love LBS because I am CONSTANTLY learning new ways to make my clients and myself more money! LBS is definitely one of the best tools that I have used to make my career a successful one! Thank you LBS!
Jeremiah Schroeder
WSBT
Mishawaka
Indiana
I love LBS because it gives my sales reps a great base of knowledge for training. I use it very heavily in their first weeks of development and have seen a drastic decrease in turn over and having reps hit the ground running faster and smarter. My reps are more customer focused than ever and it allows my team to carry a solid brand in the marketplace as innovators and problem solvers.
Jerod Bast
WSBT WHFB
Mishawaka
Indiana
I love LBS because it helps encourage my success in this industry!
Elise Parham
WSBT WHFB
South Bend
Indiana
I love LBS because of all of the training videos that I share with my digital sales team.
Sharon Gillis
WSBT-TV
Mishawaka
Indiana
I love LBS because of the weekly sales ideas!, and the great webinars!
Kathy Uebler
WSJV
Elkhart
Indiana
I love LBS because of the amount of information, ideas, and resources it puts at my fingertips!
Cathy Wood
WTHI ETHI
Terre Haute
Indiana
I love LBS because there are so many creative and new ideas continually posted that I feel I will miss the BIG score if I don't return often. You keep if fresh and I love that there are so many digital ideas as well. You really help us understand how businesses approach advertising no matter what their business sector. Keep the ideas coming!
Ruth Nasser
WTHI ETHI
Terre Haute
Indiana
I love LBS because the Advertiser Intelligence data provides me with information that allows me to speak intelligently with my clients about their business.
Paula Bell
WVNI
Bloomington
Indiana
I love LBS because the video sessions continue to motivate me to think about building regular business rather than chasing the current "promotion or special!
Paula Bell
WVNI
Bloomington
Indiana
I love LBS because it provides the tools and necessities to give that winning push when meeting with customers. It helps the creative flow through not just my office, but to everyone else's.
Calvin Johnson
WYGS
Columbus
Indiana
I love LBS because of the tools implemented on a daily basis to help the successful become more successful through their prospects and clients.
Calvin Johnson
WYGS
Columbus
Indiana
I love LBS because you're LOCAL! I have worked in radio for 26 years and I have learned through-out this time from reading from our industry successes/failures. I have challenged my sales staffs to review everyday what's coming down the line from LBS. I enjoy the brief explanations of real world sales situations. The success of radio is to be live and local in your communities that you serve and I am proud to say that our cluster, here Hoosier -AM/FM Radio Kokomo does just that.
Ernie Caldemone
WZWZ WIOU WMYK
Kokomo
Indiana
I love LBS because I always find a little inspiration from their ideas for an ad campaign or a new idea on how to approach a customer. They help me keep looking towards the future and teach me how to lean in!
Marilyn Stuart
KAHE KZRD KERP KGNO
Dodge City
Kansas
I love LBS because everything they provide is practical knowledge. If it won't work on the street then LBS won't discuss it.
Ben Starkey
KAKE
Wichita
Kansas
I love LBS because the video sessions make great sales meetings and give our sellers the knowledge and savvy to become advertising experts and marketing partners with clients.
John Leonard
KGGF-AM/FM KUSN KQQF
Coffeyville
Kansas
I love LBS because it's relative to today's selling and challenges sellers are seeing every day. Useful info and suggestions you can implement immediately!
Camie Nicholas
KIBB KVWF
Wichita
Kansas
I love LBS because your features are short with long information in an industry that changes quickly. Reliable Radio Sales updates and the why didn't I think of that's are important to quality sales. Closed minds equal unclosed Sales. Your open approach is bright and focused on everyday Radio. I very much appreciate your Reliable Radio Remedies. Your efforts are easy to understand and implement.
Curtis Duncan
KLOE KKCI KWGB
Goodland
Kansas
I love LBS because it gives me ideas to share with my sales staff. I also like starting the day with great sales ideas and information. It gets my brain started.
Jeff McCausland
KSAS KMTW
Wichita
Kansas
I love LBS because they give me ideas and avenues that I wouldn't have thought to pursue otherwise. I am always able to rely on LBS to get my creative juices flowing!
Krys Obrien
KSOK
Arkansas City
Kansas
I love LBS because of the ideas from the videos of ways to go about approaching certain clients or situations. A lot of great information on here. I especially enjoy Paul Weyland's videos
Sean Moulton
KTPK
Topeka
Kansas
I love LBS because the information is always timely, Paul Weyland always has an angle on any issue.
Sean Moulton
KTPK
Topeka
Kansas
I love LBS because the video sessions cover most every possible topic. You can search for an area that you need help with and get some information in the form of a video explaining how other handle an issue. I enjoy the twice weekly emails on certain topics. While I do not always have the time to read them, even reading the titles gets me thinking of new ideas. It's timely. The twice a week emails have suggestions or thought starters that are for right now, as opposed to general information It's real world information. Not just some sales trainer that has not been on the street, but actual people who have lived the issues we face.
Sean Moulton
KTPK
Topeka
Kansas
I love LBS because there are videos on pretty much every issue that you can encounter. I often use them at times when I am getting frustrated and need to get my attitude corrected to push through those frustrating times.
Sean Moulton
KTPK
Topeka
Kansas
I love LBS because of the 2nd Tuesday webinars! I am veteran in the broadcast industry, yet I always gain a good new nugget or two that can be applied immediately to success.
Sacha Sanguinetti
KXXX KLOE KRDQ KWGB KKCI
Colby
Kansas
I love LBS because it is a great source of creativity to use in my daily interactions with my clients. it helps me bring new ideas to my advertisers and when I have a particularly tough client LBS usually has a video that will help me close them. it has everything you need to train a new person on selling. Its a quick resource when I need an idea.
Samantha Howell
KZCH KZSN KRBB KTHR
Wichita
Kansas
I love LBS because of the sheer amount in videos and information I have access to.The videos are short yet informative! I love LBS Because its easily assailable and it has current up to date information! The video sessions are quick informative and to the point! The data helps me close deals!I love LBS because it keeps me up to date with industry info and makes me look good in front of my clients. I Love LBS Because your weekly emails keep me up to date and motivated. I love LBS Because its not some generic creative site that sometimes has good info if your squint your eyes and tilt your head. It a legitimate tool that has useful information. I Love LBS because not only do you have a ton of information but you can asks questions specifically about a client. I love LBS because when I first started my job in sales we had little training and this was one of the site my SM recommended to me. This was my training and guess what? It worked! I Love LBS Because the weekly updates help jump start my creative thinking process for the day! i love LBS because in information you provide is important to my job and my clients.
Samantha Howell
KZCH KZSN KRBB KTHR
Wichta
Kansas
I love LBS because every Monday, Wednesday, and Friday I always wonder what awesome sales videos will be sent to me via email for me to better understand how to sell different types of potential advertisers.
Todd Senecal
KZUH KVOB KDJM
Salina
Kansas
I love LBS because of the weekly emails they send out helps me close different deals with different clients that I need help with.
Todd Senecal
KZUH KVOB KDJM
Salina
Kansas
I love LBS because the weekly sales ideas have helped me tremendously in the field, they always have different ideas to help close sales for many different types of advertisers!
Todd Senecal
KZUH KVOB KDJM
Salina
Kansas
I love LBS because the weekly sales ideas help me understand specific potential buyers that I go to meet with.
Todd Senecal
KZUH KVOB KDJM
Salina
Kansas
I love LBS because it has such educational videos and webinars. I can find any topic, to share with my Account Executives, that want more information about a topic.
Christine Cartwright
CapCity Radio
Frankfort
Kentucky
I love LBS because it always seems to be the right advice at the right time. Sometimes as Managers and Sales People we get in a funk, and LBS manages to bring ideas that help knock me out of the funk and get me reengaged to succeed and lead my team. I appreciate the added kick in the rear! Thanks!
Brandon Thompson
WAIN-AM/FM
Columbia
Kentucky
I love LBS because it focuses on the reality of what we deal with when we're on the street every day. Its a Wealth of Real life meat and potatoes solutions, reminders, education, ideas and updates to help you succeed in our competitive media world.
Joe
WBVR WUHU WBGN WLYE
Bowling Green
Kentucky
I love LBS because I appreciate the reports that provide insight on various industries, that inform and help is to better connect and propose the right services for our local business clients.
Martha Patterson
WBVR WUHU WLYE
Bowling Green
Kentucky
I love LBS because, over the years, our stations have utilized the LBS services to help us grow as individual consultants, by sharing the webinars and training videos. I also love the sales ideas, when I am needing a creative boost to present just the right approach for my clients needs thus, ensuring they have confidence that we care about their success.
Martha Patterson
WBVR WUHU WLYE
Bowling Green
Kentucky
I love LBS because it has so many wonderful resources for our sales team to use to close their deals with clients. LBS has awesome training videos that help our managers and sellers stay on top of new advertising trends. LBS is like a toolbox full of the latest technology tools along with the basic tools we use every day
Dale Schaefer
WDJX WXMA WGZB WMJM WGHL
Louisville
Kentucky
I love LBS because of the great training videos. As a Manager, I am always looking for new, creative and effective ways to train my sales staff and other members of our team. The training videos on LBS are high-quality videos with very timely and useful information that keeps our team up-to-date and highly motivated. Great Job!
Dale Schaefer
WDJX WXMA WGZB WMJM WGHL
Louisville
Kentucky
I love LBS because of the many resources you offer to me as a manager and to my entire sales team. Your videos are very informative and timely. The Advertiser Intelligence data helps us build our case with each advertiser because we are talking their language and about their industry. And finally, the sales ideas you provide are great brainstorming session starters. These ideas help us with many of our clients. We appreciate your team of experts and all that you do to help the Broadcasting industry.
Dale Schaefer
WDJX WXMA WGZB WMJM WGHL
Louisville
Kentucky
I love LBS because the weekly emails to my inbox keeps me in the know and at the top of my sales game!
Shannon Thurby
WEHT WTVW
Henderson
Kentucky
I love LBS because it provides me with up to date information and trends of different industries. It also provides me useful industry jargon so my prospects know I understand their business.
John Grantz
WFPL WFPK WUOL
Louisville
Kentucky
I love LBS because it gives me ammunition I need to be effective on the job!
Ben Smith
WFTM
Maysville
Kentucky
I love LBS because the training videos have helped me significantly. Gary Moore's videos have taught me the ins and outs of the radio sales business. LBS has helped me grow into a stronger salesman.
Travis Higdon
WKMO WRZI WIEL WVKB
Elizabethtown
Kentucky
I love LBS because of the Weekly Sales Ideas. Ideas are what sell radio, not cut rate packages!
Brett Larimer
WKYX WPAD WDXR
Paducah
Kentucky
I love LBS because it gives me a competitive edge on the street. With the strategy's and data that LBS provides I feel I can give my clients the most up to date information and be the 'go to' person for all their marketing questions.
Brooke Wheatley
WLEX
Lexington
Kentucky
I love LBS because as a young adult right out of college, and in my first broadcast sales job LBS gives me access to so many different tools to use to help back what I have learned.
Haley Roberts
WNKY ENKY
Bowling Green
Kentucky
I love LBS because I can get motivated each and every day by just opening up my email. The day starts out right!
Mari Whitlow
WNKY ENKY
Bowling Green
Kentucky
I love LBS because I can use any of their many tools to successfully address a sales 'brick wall'. I can always find something that will apply and trigger a solution.
Mari Whitlow
WNKY ENKY
Bowling Green
Kentucky
I love LBS because I get a daily rush with the Training Videos. Does not matter if I have seen multiple times, the sales videos never get old and help rejuvenate my day!
Mari Whitlow
WNKY ENKY
Bowling Green
Kentucky
I love LBS because it allows for me to shine! Using every took available on LBS makes me the expert. Thank you!
Mari Whitlow
WNKY ENKY
Bowling Green
Kentucky
I love LBS because it has helped me stay informed and ready to meet the needs of clients! I have been on FMLA for over 2 months, and it is my daily regiment to check the sales ideas, ad intelligent and videos. THANK YOU LBS!
Mari Whitlow
WNKY ENKY
Bowling Green
Kentucky
I love LBS because it is a great first line of defense when sales hits a rut or becomes discouraged. I have an avenue of insight by using all the sales tools available with LBS!
Mari Whitlow
WNKY ENKY
Bowling Green
Kentucky
I love LBS because it is an invaluable resource to help sales professionals boost revenue and create valuable relationships with clients. The sales videos are motivating and educational. The webinars are a staple in our training sessions and the Sales Ideas are an incredible tool for our team to stay creative. Thanks, LBS, for keeping us focused on SUCCESS!
Julie Milam
WNKY ENKY
Bowling Green
Kentucky
I love LBS because it provides our entire sales staff with interactive Training Videos that we can use during a Sales Meeting. This is a great opportunity to view professionals and information that we can then discuss as a group!
Mari Whitlow
WNKY ENKY
Bowling Green
Kentucky
I love LBS because it's a great start to the week learning about creative sales ideas that I can implement into my sales calls that I may not have otherwise thought about. It's a great way to learn from professionals who are credible, experienced and successful in the business!
Suzanne Allen
WNKY ENKY
Bowling Green
Kentucky
I love LBS because of its sales ideas. So many times we reach a brick wall in our marketing strategies and ideas. LBS gives insight into many different categories of businesses and self-motivation ideas that help in all areas of sales and broadcasting.
Mari Whitlow
WNKY ENKY
Bowling Green
Kentucky
I love LBS because of the ease of finding topics for discussion and review on the LBS website. Navigation is easy and one can find a subject easily!
Mari Whitlow
WNKY ENKY
Bowling Green
Kentucky
I love LBS because of the free webinars! Learning new tools each webinar really keeps the wheels moving!
Haley Roberts
WNKY ENKY
Bowling Green
Kentucky
I love LBS because of their 2nd Tuesday Webinar series. I always look forward to seeing what will be highlighted.
Mari Whitlow
WNKY ENKY
Bowling Green
Kentucky
I love LBS because of their training videos. Sharing ideas on how to solve marketing and sales issues is so valuable to our industry and LBS does a great job of not only relaying the message but also keeping us all informed of new and pertinent videos. Great Job!
Mari Whitlow
WNKY ENKY
Bowling Green
Kentucky
I love LBS because of your 2nd Tuesday Webinars! What a great opportunity to brush up or learn something new and SHARE!
Mari Whitlow
WNKY ENKY
Bowling Green
Kentucky
I love LBS because the Sales Ideas that LBS provides gives insight into great revenue potential, but also triggers ideas that we can use locally.
Mari Whitlow
WNKY ENKY
Bowling Green
Kentucky
I love LBS because they have tips for every quarter, every season, every holiday and so much more!
Haley Roberts
WNKY ENKY
Bowling Green
Kentucky
I love LBS because they strive to help me/my team succeed!
Haley Roberts
WNKY ENKY
Bowling Green
Kentucky
I love LBS because whenever my sales staff is struggling, I can turn to LBS for help with ideas, videos, answers and clear direction. Thank you!
Mari Whitlow
WNKY ENKY
Bowling Green
Kentucky
I love LBS because of all the helpful webinars and educational material.
Tracy Wood
WSTV WFKY WVKY
Frankfort
Kentucky
I love LBS because they provide tools to make me a better me. Thank you, LBS, for making learning accessible and fun.
Melinda Nunley
WSTV WFKY WVKY
Frankfort
Kentucky
I love LBS because it help me prepare my day, challenges my thinking, and give me an edge over the competition. Thanks for the service. It keeps me informed, prepared, and ready to meet the day. They make me think deeper, differently, and determined, explain details of our industry and how to present ideas and overcome objections. They help me prepare my day and week with ideas work. and help me develop professionally and help me prepare for the daily and weekly sales activity.
Martin Moreman
WULF
Elizabethtown
Kentucky
I love LBS because of the Advertiser Intelligence data. Timely, relevant information are important to me when I am presenting a proposal.
Kristen Amaya
WZZL WREZ WGKY WRJJ WMOK
Paducah
Kentucky
I love LBS because it makes me smarter. The smartest guy in the room always gets the unfair share of a client's budget.
Larry Julius
Portland Radio Group
Portland
Maine
I love LBS because the training videos have been seriously helpful. I have learned a lot from them and they all make sense. After spending weeks of reading page after page after page, everything was blurring and going sideways. With the aid of the videos, it all came together.
Amber Bachelder
WABI EABI
Bangor
Maine
I love LBS because of the tools they bring to the table to help us close the deal with confidence!
Lisa Everest
WCSH
Scarborough
Maine
I love LBS because it has the information I need when I need it! Information is power and LBS is a powerful tool for ANY sales person! Thanks for being such a great resource!!
Fred Grant
WHOU
Houlton
Maine
I love LBS because LBS works! It's just that simple. Thank you for being useful.
Fred Grant
WHOU
Houlton
Maine
I love LBS because there are SOOOOOO many great ideas that impact our bottom line!!
Fred Grant
WHOU
Houlton
Maine
I love LBS because they actually have people who have been in the trenches and who know what they're talking about. Thanks for being able to relate!
Fred Grant
WHOU
Houlton
Maine
I love LBS because I have been using it for over a decade in weekly sales meetings as well as my go to for new hire training. As a small locally owned radio group we do not have the access to corporate training sessions. I love the use of the "New Hires videos to introduce a new seller to selling, radio and industry specific techniques for hot categories such as automotive. The videos give them a great jump start to a point from where I can take over. My experienced team like seeing the familiar faces in LBS training videos and have come to trust experts such as Mark Levy, John Tkac and Paul Weyland. LBS is an invaluable part of a manager's tool box.
Morgan Grumbach
WJJB WPEI WLOB
Portland
Maine
I love LBS because I run two weekly sales meetings. On my Wednesday morning meeting I try and do more of a round table discussion with my sales reps rather than just the usual sales talk. I use the LBS videos often as a springboard for those discussions. I love the different experienced presenters and their different opinions and strategies.
Morgan Grumbach
WJJB WPEI WLOB
Portland
Maine
I love LBS because of numerous reasons. First and foremost, the ability to view or watch the video's at my convenience. All of us have busy schedules and have deadlines to meet. The fact that we can go to the archives and pull a specific video up on a certain topic, is great. Also, the content of the videos is relevant and pertinent to everyday sales. Most every video I take away some tid bit of information that I can use out in the field.
Doug Parry
WJJB WPEI WLOB
Portland
Maine
I love LBS because the instructors and videos help get my sales reps excited for the week and hit the road with new ideas.
Morgan Grumbach
WJJB WPEI WLOB
Portland
Maine
I love LBS because they always give me something new to think about or a new angle to hit client with.
Morgan Grumbach
WJJB WPEI WLOB
Portland
Maine
I love LBS because it provides me with the resources and tools needed to succeed in this business. Time and information are extremely important, especially as a radio sales newbie; your information is easy to digest, doesn't eat up a huge portion of my day and helps give me the solid base I need to succeed on a daily, weekly and monthly basis. In a nutshell, you've not only helped make my huge career transition less scary, but help transform me into a better member of the Zone Radio team each time I log in to absorb some more information!
Clifton Foster
WKIT WZON WZLO
Bangor
Maine
I love LBS because it provide excellent training tools for new AEs.
Larry Julius
WMGX WCLZ WYNZ
Portland
Maine
I love LBS because of the great videos from Jon Tkac.
Eric Turner
WPFO
Portland
Maine
I love LBS because in today's day and age you need to be in contact with prospects and clients on a regular basis. It's vital to touch clients when I'm not trying to sell them. LBS allows me to do so in a professional manner. Advertiser Intelligence data allows me to update clients, provide pertinent information and solidify our relationship.
Gracie Johnston
WPOR WGAN WZAN WBAE
South Portland
Maine
I love LBS because being new to the media world it gives me a chance to learn new things daily and learn trade secrets from knowledgeable instructors with success in the field. It has helped me grow as an account executive without chasing around the internet for information that may or may not be credible. LBS is an easy place to come to learn about all aspects of my field and furthermore the fields of my potential clients. Thank you LBS !!!
Ashley Adams
WPXT WPME
Portland
Maine
I love LBS because the monthly Second Tuesday Webinars offer my members timely, on-topic webinars from some of the smartest sales, marketing, and digital minds in the country. Combine the webinars with all of the videos, sales ideas and articles, and LBS is a tremendous value for our association and to our members.
Jordan Walton
Massachusetts Broadcasters Association
Southborough
Massachusetts
I love LBS because of the sales ideas! The LBS edge videos are a great resource, and always insightful! Thank for all the help!
Lisa Guenette
WAQY WLZX
Chicopee
Massachusetts
I love LBS because it's chock full of resources so I've always got a toolkit full of knowledge available at my fingertips. Honestly, just knowing that I've got this wealth of knowledge makes me more confident. LBS gives me a broader understanding of the day to day responsibilities of many of my broadcast colleagues.
Stella Mars
WBOS WBQT WKLB WMJX WROR
Boston
Massachusetts
I love LBS because as station manager I am always looking for new ways to motivate and educate my sales staff. Well I found it, with LBS they are always showing us new ways to present to clients. They also help to educate us on different businesses and how to approach them with our knowledge of their business. Thanks LBS!!!
Cheryl Tripp-Cleveland
WBRK
Pittsfield
Massachusetts
I love LBS because particularly on a Monday, this gets my brain in a selling mood and bring me information on tough accounts or categories.
Bill Wayland
WCAP
Lowell
Massachusetts
I love LBS because any source of inspiration on a daily basis is a treasure, when it's directly about one's profession is makes it doubly effective,
Jim Backstrom
WEEI
Worcester
Massachusetts
I love LBS because I work in a small market and LBS gives me access to broad market experience through the training video's and webinars!
Tim Dunn
WHAI WPVQ
Greenfield
Massachusetts
I love LBS because it provides me with tools to keep me sharp in this ever-changing world of marketing. Also, I love LBS because of Paul Weyland. I consider Paul to be a mentor. His humor mixed with his knowledge of marketing make watching his videos and speeches that much more effective. LBS Thank You.
Christopher Duggan
WMAS
Springfield
Massachusetts
I love LBS because I'm a sales assistant to 6 sales people along with a GM and LBS is MY ASSISTANT!
Julie Wheeler
WPXC WHYA WFRQ WKFY
Hyannis
Massachusetts
I love LBS because it helps me sharpen my creativity and innovation resulting in a positive impact on my sales.
Peter Muniz
WPXC WHYA WFRQ WKFY
Hyannis
Massachusetts
I love LBS because they help me in training the sales team, through the daily emails and the online training videos they help me keep all the areas covered! Thank you LBS!
Tim Levesque
WPXC WHYA WFRQ WKFY
Hyannis
Massachusetts
I love LBS because the constant radio statistics offer great advice for my clients! The constant discussion on Linked In also helps me build credibility in a new field, providing me with competitive insights each day.
Michelle Resendes
WQRC
Hyannis
Massachusetts
I love LBS because the sales videos provide a solid foundation for beginning sales reps (me!) and are incredibly helpful and entertaining.
Michelle Cormier
WSRS WTAG
Paxton
Massachusetts
I love LBS because as a new AE it has helped my set up my careers in advertising sales for success. From the sales training videos to ongoing coaching and support, you provide many helpful tips and tricks to help me standout among a crowd of sales people. They are also many great ideas that spark my creativity and really personalize each campaign to the client. I found myself returning to the video segments on prospecting and cold calling when I was in a bit of an appointment slump and they have helped me turn that around. Above all else, the trainings urge you to take a different and fresh mind set to the way we go about things for added success.
Lauren Betti
WWLP
Springfield
Massachusetts
I love LBS because quick and easy access to relevant information is key to moving forward with prospects and current clients at nearly any stage of the sales process. That's what I get with LBS!
Judi Nossal
WWLP
Springfield
Massachusetts
I love LBS because every now and then, you just run out of ideas and LBS is my BEST friend when it comes to searching for NEW Ideas to help GROW my clients Business as well as my own! I love the DATA, the updates and the videos are very Informative. LBS makes things easy but puting them into categories. Im looking forward to INCREASING MY PAYCHECK, Thanks to LBS The Confidence level is up when you know what your talking about and LBS can make you sound like a PRO! This is a Creative Marketing Specialist's BEST friend! Keep up the Good Work and thanks for all you do!
Pat Racine
WXLO WWFX WORC
Worcester
Massachusetts
I love LBS because of all of the above. It's great information and motivation.
Pat Racine
WXLO WWFX WORC
Worcester
Massachusetts
I love LBS because Advertiser Intelligence delivers great articles relevant to every category I call on, making me look smarter and better prepared. This industry research sets me apart from the pack, giving me an edge as a consultant who is knowledgeable about my client's industry and who cares about their business.
Adrienne Montezinos
WXRV
Haverhill
Massachusetts
I love LBS because it consistently provides quality tools of the trade that educate, inform and engage both myself as a sales consultant as well as my clients! The Real Deal!
Marlene Pippins
WXRV
Haverhill
Massachusetts
I love LBS because it is an abundance of knowledge - that means great client marketing ideas and resources to provide insight that allows me to better serve my clients! THANKS LBS!
Michelle Ascheman
KDMA KMGM KKRC
Montevideo
Minnesota
I love LBS because of the consistent marketing data and ease of accessibility!
Michelle Ascheman
KDMA KMGM KKRC
Montevideo
Minnesota
I love LBS because it provides easy to use and great discussion materials for our sales staff meetings. Its the easiest way for us to provide on-going training, virtually every week, for our staff!
Doug Schmitz
KAAN-AM KAAN-FM KKWK KMRN
Bethany and Cameron
Missouri
I love LBS because it's just like Ajax, LBS may often be abrasive to our psyche when cleaning up misconceptions and lack of knowledge and experience in our sales careers. But afterwards, we've cleaned up our act, look better, we are better! Better equipped to help our clients win. A great investment. Just like Ajax.
Mark Hill
KADI-AM/FM
Springfield
Missouri
I love LBS because it gives me a great resource to help train the sales team in our weekly meetings. I often select a specific video to show at our weekly meeting and allow the team to interact and see how it applies in the field. If the team is struggling to close, then I select a video targeted to help them overcome objections, etc. I love LBS because it allow the sales reps to train themselves at night and weekend and to access the help section if they need specific help with a certain client. It's proved to be a valuable resource for our 4 station group.
Robert Eckman
KALM KAMS KHOM KBMV
Thayer
Missouri
I love LBS because of the flexibility of allowing the sales team to train on their own schedule, plus its great material for sales meeting and watching customized videos to attack the needs of the sales reps in the field.
Bob Eckman
KALM KAMS KHOM KBMV
Thayer
Missouri
I love LBS because the presenters are knowledgeable and road tested. I've been in the business for over 25 years and can spot someone who hasn't been out in the field for years from a mile away. Great, innovative ideas are shared that are fresh even for an old war horse like me who has heard and seen it all. Keep the great ideas and content coming!
Sheri Hines
KBIA KMUC
Columbia
Missouri
I love LBS because I love the sales idea's each day. I either email or tell at least one account something I've learned that morning. Great to way to start a conversation with someone you've never met. Thank you for the great information and tools you provide.
Shelly Morris
KBNN KJEL KFBD KJPW KOZQ KIIK
Lebanon
Missouri
I love LBS because I've been in newspaper advertising for the last 6 years. I've been with Radio since Aug. 2, 2013. The training sales video's are top notch. I watch a training video early each morning to start my day with a knew tool on advertising.
Shelly Morris
KBNN KJEL KFBD KJPW KOZQ KIIK
Lebanon
Missouri
I love LBS because I wouldn't have any information on broadcasting without it!
Laura Poole
KBSI WDKA
Cape Girardeau
Missouri
I love LBS because it always has a fresh perspective on the selling process and it also encourages sales persons to be more confident in their approach to certain businesses and what approach works better. I like the ask LBS because being new to broadcast sales I rely on new sales techniques to close fast.
Carol Snuffer
KBSI WDKA
Cape Girardeau
Missouri
I love LBS because I've been doing this now more years than I want to admit and like so many people in this business I've moved around a good bit. LBS has been a consistent source for me in every market and situation. I haven't held the AE title for quite a while but as a sales manager and GM I've insisted all of my sellers use LBS as a tool. As is usually the case some do and some don't; not surprisingly though the ones that do invariably have been the top producers. The resources available just make an AE's job so much easier, they don't have to reinvent the wheel and it allows them to spend more time doing what they should do, get in front of a business with a plan and some success stories. IT WORKS!!!!! If you or your guys aren't using it you're cheating yourself.
Ed Groves
KBSI WDKA
Cape Girardeau
Missouri
I love LBS because it provides me with actionable information and ideas I can take to my clients. LBS makes me look smarter with my clients than I really am!
David Wanamaker
KCMO-AM/FM KMJK KCFX KCJK KCMO KCHZ
Kansas City
Missouri
I love LBS because it gives us so many great ideas, that a lot of times we do not think of ourselves. In this fast paced world, more head are better than just one or two. You can never have too many great ideas to pull from. We look forward to receiving the LBS ideas and putting them to work for our station!
Joeli Barbour
KDEX-AM/FM
Dexter
Missouri
I love LBS because it never fails that I receive an e-mail with the exact information that I am looking for. It is Industry specific and poignant. It's like LBS is reading my mind! It's modern and interactive. I like it much better than RAB. The training videos I use consistently with my sales staff. From what's happening now in certain industries to basic sale 101 techniques that we often need to be reminded of. I LOVE LBS BECAUSE IT IS JUST WHAT BROADCAST SALES PEOPLE NEED!
Chelley Odle
KFMO KDBB
Park HIlls
Missouri
I love LBS because everything on LBS pertains broadcast sales. I don't have to waste time looking at other places for ideas!
Kimberly Likens
KFVS WQWQ
Cape Girardeau
Missouri
I love LBS because I can't be creative 100% of the time. LBS give me ideas and also gets me motivated! I love LBS!! It is my go to place for ideas, information, help and motivation!
Kimberly Likens
KFVS WQWQ
Cape Girardeau
Missouri
I love LBS because it's my go to place when I need different ideas to help with prospecting.
Rebecca Smoot
KFVS WQWQ
Cape Girardeau
Missouri
I love LBS because the Sales Ideas are awesome!
Kimberly Likens
KFVS WQWQ
Cape Girardeau
Missouri
I love LBS because the weekly sales ideas give great tips on what sales skill to enhance next.
Shirlene Hecht
KFVS WQWQ
Cape Girardeau
Missouri
I love LBS because it gives me the opportunity to expand my knowledge in radio sales and helps give me new ideas of how to sell different businesses .
Wesley H. Scherler
KKWK KMRN
Cameron
Missouri
I love LBS because of the helpful tips and advice that I learn each and every week from the video. Being new to this position I am a sponge for success and lbs helps with that every week
Jason Hagan
KKWK KRMN
Bethany
Missouri
I love LBS because being a new and upcoming Account Executive, LBS has helped me a significant amount; from the basics, skills and ideas, to tips on overcoming objections and getting that close. LBS has opened up the door for greater opportunity and further success!
Iliana N. Corfias
KNPN
St. Joseph
Missouri
I love LBS because I am a local sales manager of a new television station (2 years old) and it is important to come up with fresh ideas or just to be reminded of some broadcast basics. Love when this pops in my email!
Christine Schmitter
KNPN
St. Joseph
Missouri
I love LBS because it makes my job so much easier and more credible when I can use the materials supplied by LBS in my training and meetings. You rock! Thank you!
Chris Schmitter
KNPN
St. Joseph
Missouri
I love LBS because I get great ideas and tons of great info!
Jill Barlow
KOLR KOZL
Springfield
Missouri
I love LBS because it provides me with a wealth of resources and makes the creative part of my job much easier. This allows me to focus on selling and delivering outstanding customer service to our clients!
Matt Williams
KOLR KOZL
Springfield
Missouri
I love LBS because the video sessions are always useful and easy to learn and follow.
Ryan Fabian
KOLR KOZL
Springfield
Missouri
I love LBS because you have important information about the industry that is current and very insightful.
Stacy Boysen Krauck
KOLR KOZL
Springfield
Missouri
I love LBS because your information reminds me how much more I have to learn.
Jason Smallheer
KQFX
Jefferson City
Missouri
I love LBS because the information on the vast range of topics has helped me become an Exceptional Sales Person!! From Prospecting to Closing and Building Relationships, LBS has become my premier site for Sales tips!!
Rachel Johnson
KQFX NMIZ
Columbia
Missouri
I love LBS because you have removed nervousness from my new hires. I can only train so much, but your information has opened their eyes, fired them up, and sent them out the door first thing ready to sell what they learned. Thanks. Jason
Jason Smallheer
KQFX NMIZ
Columbia
Missouri
I love LBS because the videos they do on automotive sales help keep me on top of the automotive sales trends and when I speak with my local car dealerships I can talk in terms that help me be seen as a resource rather than just another salesperson. I know for a fact that its helped me get an increase in spend from one car dealership in particular. LBS-THANK YOU!
Shierine Wood
KQRA KSOP KOMG KKLH
Springfield
Missouri
I love LBS because I work as a digital sales specialist at a TV station and don't actually sell TV. But LBS provides tools that can work for any product and a system of selling that works across all products. I love LBS because it has given me knowledge to sell digital products better. It also helps because the products I sell go hand in hand with television and the products the other AE's sell. By being able to equip them with information for their clients they are able to make a stronger case for their client. The world is going more and more digital so that is where things need to be and we are able to bring that to our customers with help from the LBS training.
Katie Felkel
KRBK
Springfield
Missouri
I love LBS because it gives me great videos from industry professionals to reinforce the things I tell my sales team each day! I love LBS because I love me some Paul Weyland! His videos are always spot on and really speak to my sales staff.
Craig Carnesi
KRBK
Springfield
Missouri
I love LBS because it keeps you up to date with fresh ideas on everything sales related!
Sarah Childs
KRBK
Springfield
Missouri
I love LBS because the topics covered in the videos reiterate the message I try to convey to my sales staff. Anytime an outside source reinforces a point I try to make in a sales meeting it seems to get the message to sink in a little more to my staff. I enjoy getting fresh ideas each week to present to my staff. I love LBS because of the perfectly tailored videos about issues affecting my team RIGHT NOW.
Craig Carnesi
KRBK
Springfield
Missouri
I love LBS because it provides me with proven sales ideas. Ideas that other broadcasters have used and been successful with.
Kim Long
KREI KTJJ KJFF
Farmington/Festus
Missouri
I love LBS because they offer a variety of useful tools that I can re-visit at any time.
Aleta Keyston
KTXR KXTR-HD2 KWTO-AM/FM KBFL-AM/FM
Springfield
Missouri
I love LBS because for years, I've been using [another trainer]to train new sales people, and more and more I realized I didn't agree with her methods, and they were outdated. So now I use your Training New Hires. I can pick and choose, depending on their level of experience. I love it!
Joyce Cronin
KVVL KNIM
Maryville
Missouri
I love LBS because I can use the training videos at my Monday morning sales meeting. Takes less time to figure out what to do, they are relevant!
Joyce Cronin
KVVL KNIM
Maryville
Missouri
I love LBS because of the sales training provided by proven, experienced presenters.
Susan Bell
KWKZ
Cape Girardeau
Missouri
I love LBS because I love the videos that you email each week. I use them for our weekly sales meetings.
Julie Hoffert
KXKX KSDL KSIS
Sedalia
Missouri
I love LBS because I really enjoy the videos on tips for selling. We watch them a lot in our sales meetings. I find the tips helpful especially for ways to handle objections, prospecting healthy accounts and ways to organize a successful proposal. I also enjoy the research that is available for me to use in presentations.
Kellie Moore
KXKX KSDL KSIS
Sedalia
Missouri
I love LBS because it provides great educational videos that help me better connect with clients and grow both of our businesses.
Derrick Gill
KXKX KSDL KSIS
Sedalia
Missouri
I love LBS because of the helpful sales tips, but the main reason is the way Paul Weyland presents the videos! He is very easy to follow and helps me better understand the radio industry, and clients needs.
Holly Young
KXKX KSDL KSIS
Sedalia
Missouri
I love LBS because the videos are helpful and entertaining. I learn a lot from watching them that I utilize in my work everyday
Jennifer Langdon
KXKX KSDL KSIS
Sedalia
Missouri
I love LBS because it gives me motivation. It's not always easy to stay excited about radio when sales are down. But, LBS is a great place to go when I need help. Once I look around on the site and watch a couple of videos, I'm on my way back to the creative radio lover that I truly am.
Gay Will
WIL
St. Louis
Missouri
I love LBS because of all the tips, resources and ideas shared in videos, webinars and emails. They always seem to hit at the right time I need them! Thanks!
Kim Grant
WIL
St. Louis
Missouri
I love LBS because sometimes it's hard to get excited about radio when all you hear is no. LBS helps me recharge my love for radio when it gets challenging. I love LBS Videos. I can play this video while I complete other small tasks at my desk. It's very convenient. I LOVE LBS because, when I feel like I've hit a wall, it's always my go to site. Sometimes you have a full plate with non-work things, and it's just hard to get your head in the game. But, not with LBS coming to my inbox every day. Thanks! I love LBS because it's simple to use. Tons of resources, easy to find.
Gay Will
WIL
St. Louis
Missouri
I love LBS because there are some refreshing ideas that are generated from their team. It keeps me from falling into a slump. There's constantly a category to pursue thanks to LBS! They are so comprehensive in the categories they cover, I'm a huge believer in creative and so are they! I'm impressed with some ideas. They're not always the same old same old thing. It's daily contact, that keeps my creative juices flowing!
Gay Will
WIL
St. Louis
Missouri
I love LBS because they help me with new ideas and approaches for new business calls. I particularly like the video sessions because they include both on-air and digital ideas!
Laura Landmann
WXOS
Saint Louis
Missouri
I love LBS because while this will sound corny, I am completely sincere when I tell you, I daily find motivation and inspiration from the resources LBS provides. It's like having my own personal assistant to do side research who then not tells me about it, but has a variety of tools with which to present to the client! Certainly, I could use it to fuller advantage, but even a cursory read brings a bounty of information to consider. Thank you, for the incredible opportunity to sit at the feet of masters!
Wendy McKamey
KFBB
Great Falls
Montana
I love LBS because it gives a fresh easy to use approach to what could be conversation STOPPERS and turns them into sales STARTERS!
Brandis Geddes
KLCB KTNY
LIBBY
Montana
I love LBS because of all the helpful tips and tricks to help my clients with their business development through marketing strategies with us. With these tips, I also grow professionally through new lessons learned. As a result of optin with LBS, I also grow revenue. I love LBS for all of its sales techniques, brainstormed ideas, and weekly updates to help my clients succeed. As a result of my clients succeeding, I too succeed.
Ryan Stavnes
KMTF
Helena
Montana
I love LBS because your training segments are sorted by relevant topics, containing nuts and bolts" teachings that can be put to use immediately!
Jim Timm
KBBX
Omaha
Nebraska
I love LBS because it is a great help in training new salespeople.
Kathi Brown
KCSR KBPY
Chadron
Nebraska
I love LBS because it helps my sellers, no matter what LEVEL of seller they are, to sharpen their skills in the Broadcast Industry!
Jill Masek
KFGE KBBK KLIN KLNC KBBK-HD2
Lincoln
Nebraska
I love LBS because of it's timely articles for promotions, following (and debunking!) trends, and category specific deep dives. We use LBS as one of our valued pieces in training new AE's and very fortunate to have access! Keep up the great work!
Ami Graham
KFGE KBBK KLIN KLNC KBBK-HD2
Lincoln
Nebraska
I love LBS because as I 'always' remind my clients, "business goes where it's invited" and the most-valued LBS information helps 'me' help my 'clients' to do just that - i.e., do the best possible job I can to help them 'invite' our large number of tuned-in listeners to 'their party' whatever it might be, a special sale, introduction of a new product or service, or simply just to continue to "better tell their story, as best they can! And thanks so very much!
Fred Monnich
KLIN KBBK KFGE KLNC KBBK-HD2
LINCOLN
Nebraska
I love LBS because being new to radio I like the helpful tips to help me boast my sales. There is always something useful when I get reminders.
Greg Miller
KLIN KBBK KFGE KLNC KBBK-HD2
Lincoln
Nebraska
I love LBS because it's like having a "sales-research-partner with me to, so I can be of the BEST help when-needed to my valued clients - plain and simply -and thanks so much!
Fred Monnich
KLIN KBBK KFGE KLNC KBBK-HD2
Lincoln
Nebraska
I love LBS because I am a new sales person and it has been so helpful to me learning how to sell and giving me tips on new things to do! The weekly emails help me with new ideas! Thank you LBS to get my sales career going! They really help me think outside the box! Being new to this amazing career, I could not have survived the last 6 months without the guidance and direction of LBS! Keep it coming!!!!!!!!!!!!
Tricia Chitwood
KNEB-AM/FM
Scottsbluff
Nebraska
I love LBS because sales is fairly new to me and I don't have all the answers to be effective. LBS covers such a wide range of topics it gives me so many ideas to help me with my job. Many times just a word or two makes the difference with how to approach a customer and LBS is good for that.
Val Jansante
KNEB-AM/FM
Scottsbluff
Nebraska
I love LBS because the short videos on Time Management are greatly informative. Although I am not in sales, but am the traffic & billing director here at our station, I have found the various videos that are available are very informative and our upbeat giving me the feeling that YES I can do this. Keep up the great motivational videos.
Karen Schmer
KNEB-AM/FM
Scottsbluff
Nebraska
I love LBS because it highlights new opportunities!
William King
KOWN
Omaha
Nebraska
I love LBS because of all the great training videos, and for helping come up with great promotion ideas. LBS is a great training tool for new and veteran sales people.
Shari Cecil
KRNP KXNP KZTL KHAQ KODY
North Platte
Nebraska
I love LBS for their training videos, I also love that they have new sales ideas for different types of clients each week, and if you are struggling with something or need a new idea you have a group of people you can go to for fresh ideas.
Shari Cecil
KRNP KXNP KZTL KHAQ KODY
North Platte
Nebraska
I love LBS because I get accurate, up-to-date information about specific business categories that I call on consistently. Motivation is key is sales, so going to LBS is like having a pep-talk sales meeting twice a week. I work in a sales office located in a different community than where our radio station is located. I am the only salesperson in this office, so motivation from LBS is very helpful to keep my attitude positive! And, I can go to LBS anytime of day to listen in to the latest topic of the week.
Colleen Simpson
KTCH-AM/FM
Wayne
Nebraska
I love LBS because I have inspiration for new creative selling ideas at my fingertips. I work in a very small market, so I really appreciate the positive motivation I receive from LBS-videos, shopping research, sales training and ideas for community event promotions. LBS resources ARE my only weekly 'sales meetings.
Colleen Simpson
KTCH-AM/FM
Wayne
Nebraska
I love LBS because I work with many small businesses and I really appreciate that LBS gives me ideas for promotions that will fit companies with a smaller ad budget, such as the 'lemonade stand' event idea.
Colleen Simpson
KTCH-AM/FM
Wayne
Nebraska
I love LBS because it offers me a great source of motivation, like a sales meeting every Monday and Wednesday morning. I work independently in a sales office 30 miles from our main radio station office. I like having positive direction at my fingertips.
Colleen Simpson
KTCH-AM/FM
Wayne
Nebraska
I love LBS because it's my daily sales meeting. It's my motivation! I am a salesperson working alone in a satellite office located in a different community than our radio station, so the LBS presentations online are a kick-start for my attitude and for up-to date sales training every day.
Colleen Simpson
KTCH-AM/FM
Wayne
Nebraska
I love LBS because it's my motivator to be a better informed resource to my clients. I love LBS because the video sessions are full of credible ideas to use for 'real clients.' I especially appreciate the promotion ideas for smaller businesses with smaller advertising budgets.
Colleen Simpson
KTCH-AM/FM
Wayne
Nebraska
I love LBS because of the current facts and details LBS provides on industries and businesses, so I'm informed about what's happening in the real world of the clients I call on. LBS helps me stay motivated to be the best I can be.
Colleen Simpson
KTCH-AM/FM
Wayne
Nebraska
I love LBS because of the information you place at our fingertips (salespeople) for ideas for campaigns, the latest facts about how companies are doing in today's sales' market, plus details about how to be a better salesperson.
Colleen Simpson
KTCH-AM/FM
Wayne
Nebraska
I love LBS because of the many support services they provide: training videos, printed information to share with clients; assistance with creative ad writing. And, LBS is available to us every week, every day.
Colleen Simpson
KTCH-AM/FM
Wayne
Nebraska
I love LBS because of the quality of experienced presenters who share their expertise in sales training videos. I really like what Paul Weyland has to share with us.
Colleen Simpson
KTCH-AM/FM
Norfolk
Nebraska
I love LBS because the resources keep me updated with current ideas and facts for selling radio in today's world.
Colleen Simpson
KTCH-AM/FM
Wayne
Nebraska
I love LBS because the sales ideas and training puts me in touch with real people every week who are successful in the radio industry. I want to keep improving and learning in the radio sales business and LBS motivates me to grow and stretch my goals.
Colleen Simpson
KTCH-AM/FM
Wayne
Nebraska
I love LBS because the speakers, training and up-to-date information is my motivator each week. It's like a personal 'sales meeting' person to person.
Colleen Simpson
KTCH-AM/FM
Wayne
Nebraska
I love LBS because we receive great selling ideas with timely advance notice, such as receiving information in September, for the Christmas holiday season!
Colleen Simpson
KTCH-AM/FM
Wayne
Nebraska
I love LBS because you provide training from presenters like Paul Weyland, who is an expert in the field. I've attended his training sessions at NBA conventions and he's been very helpful in learning ROI and storytelling in ads.
Colleen Simpson
KTCH-AM/FM
Wayne
Nebraska
I love LBS because of the webinar & video sessions! They are One-Hour or less of On-Target training & information! Meeting & answering real needs & questions I have! Thank you LBS & the Nebraska Broadcasters Assn!
Kristine Kienbaum
KTIC
West Point
Nebraska
I love LBS because their learning sessions & videos are easy-to-use & easy-to-understand.
Kristine Kienbaum
KTIC
West Point
Nebraska
I love LBS because it's a time-efficient resource that can have me prepped and ready for almost any sales call. In less than ten minutes, I can log on to LBS and have a stronger presentation as well as reduce or eliminate other Internet searches for information. LBS directs my creativity in a way that helps me guide the potential advertiser to a better advertising decision and benefits my station with new or additional sales revenue. Using LBS puts me into a good to go mode. The information helps me ask better questions or direct the conversation in a way that the prospect's interest is aroused. While no business owner expects me to be an expert in his or her industry, they have a reasonable expectation that I come to their office prepared and able to offer some idea how to link their interests and goals to my station's audience. LBS is the resource that gets me there!
Marty Shafer
KVNO
Omaha
Nebraska
I love LBS because someone is always there to answer my questions!
Tracy Sporleder
WJAG KIX
Norfolk
Nebraska
I love LBS because they offer most current information, training and details available. Love that I can connect LBS for additonal information and questions. Very useful advertising data for new and current clients. Expert training Video's by the best in the industry. LBS is an excellent resource for training, information and current data.
Susan Wells
Monadnock Radio Group
Keene
New Hampshire
I love LBS because when I need an idea, or more information on a certain industry, I go to LBS and get the data I need to be more intelligent in front of a prospect! Keep all those ideas coming!
Kathy Schubert
WBIN-TV
Derry
New Hampshire
I love LBS because it has helped me and my Sales Team hit several home runs, with ideas to help close Non Traditional businesses, secure hard to close clients with annuals, and bring new promotions to existing clients for up sell opportunities. A very valuable resource. Thank you! Nichole
Nichole Romano
WHDQ WXXK WGXL WTSL WWOD
West Lebanon
New Hampshire
I love LBS because even as a veteran of 50+ years in Radio, there's always something new and useful along with gentle reminders of the ideas and approaches I've forgotten.
Dave Sutherl
WKNE WKBK WSNI WINQ WZBK
Keene
New Hampshire
I love LBS because it brings experts and their experience driven ideas, concepts and practices directly to me to help me grow. The value that these professionals bring to the table would never be affordable via individual station visits.
Donald Gibb
WKNE WKBK WSNI WINQ WZBK
Keene
New Hampshire
I love LBS because they provide very useful information for small market direct sellers, nice concise desktop seminars, refresher courses for rookies and old-timers to keep up with the constantly changing broadcast sales landscape.
Dave Sutherland
WKNE WKBK WSNI WINQ WZBK
Keene
New Hampshire
I love LBS because I am relatively new to radio sales, but not to advertising and marketing. Getting connected with LBS has been the greatest thing for me: I have learned so much every day. I have saved every bit of information sent to me and refer back to it regularly. The information is educational and extremely useful on the job. LBS has become my radio sales tutor, and for that I am truly grateful. Keep up the great work! Best, Larry
Larry Murphy
WXEX WWSF
North Hampton
New Hampshire
I love LBS because the weekly ideas help me create strong proposals topresent to my prospects. They also allow me to have successful educated conversations with clients.
Jessica Bucco
WINS
Aberdeen
New Jersey
I love LBS because I get great sales and promotions tips! I can see what has been successful in different markets at other stations and translate that to sales for my customers! Thanks!
Elisabeth Rollo
Cayuga Radio Group
Ithaca
New York
I love LBS because it gives me a nice kick start every week! Videos work as short training sessions. Arrticles are timely and keep me in front of my clients as I regularly send them pertinent info. Keep up the great work!
Wendy Paterniti
Cayuga Radio Group
Ithaca
New York
I love LBS because it has something for every advertiser and as a new Media Sales Consultant, it helps me bring something new to the table!!! Thank you!
Deborah Yoakum
Media One Group
Jamestown
New York
I love LBS because it's real. It shows the warts and doesn't sugar coat. But its a positive tool and motivator for new reps and senior sellers. I even use it when interviewing to show the quality of our available tools.
Mary Ridings
Townsquare
POUGHKEEPSIE
New York
I love LBS because the information offered is a daily, valuable tool that delivers not only thought provoking ideas, but also reminds us to go back to the basics. Many times, we in sales, tend to make our transactions more complicated than they need to be. Conversely, we can always use a daily reminder of what works and what has been played out. LBS delivers on both counts.
Felix Perez
Univision Radio NY
New York
New York
I love LBS because it has helped me grow in this business. I have learned so much from coming onto LBS and watching the videos. I was able to help my clients with all the ideas I have learned from LBS.
Angelique Mercurio
WABT WYNY WDLC
Port Jervis
New York
I love LBS because lots of different clients need lots of solutions to lots of different concerns. LBS is a great resource of diverse ideas.
Doug Beck
WABT WYNY WDLC
Port Jervis
New York
I love LBS because it helps me with REAL solutions to REAL problems. As the sales manager of a Brand New station in a Brand New market with Brand New sales staff of Brand New sales people, some of whom have never sold anything in their lives. Thanks for the great info.
Doug Beck
WABT WYNY-AM/FM WDLC-AM/FM
Mechanicville
New York
I love LBS because we use it as part of our regional sales meeting each week. It is an excellent tool to retrain our veteran sales staff.
John Tickner
WACK WUUF
Newark I
New York
I love LBS because it provides me with up to date industry intelligence, the hundreds of videos on hundreds of selling topics allows me to pick and choose to gather intel or new ideas. When my schedule permits, I like the monthly webinars that go into much more detail. LBS also provides handouts/charts/docs with valuable info/data. Thank you.
Susan Martin
WAMC
Albany
New York
I love LBS because the videos pump me up even though I have been in sales over 30 years. I always learn something when I watch them. The info on businesses is priceless!
DJ Schimizzi
WARM
Rochester
New York
I love LBS because there is so much helpful info. The videos and text are well thought out and easy to understand!
DJ Schimizzi
WARM
Rochester
New York
I love LBS because it helps me make more sales.
Patrick Downs
WBBS WWHT WYYY WSYR WHEN
Liverpool
New York
I love LBS because it is a great sales tool that is always at my fingertips!
Kim Snopkowski
WBBZ
Williamsville (Buffalo)
New York
I love LBS because the sales ideas LBS provides gives me competitive advantage over my competition!
Lou Anne Wenerski
WBBZ
Williamsville (Buffalo)
New York
I love LBS because the timing of this information is always spot on! Just when you think you have exhausted all lead possibilities for a certain season or time of year, LBS pops into my inbox with a vertical that I may have overlooked. LBS continually puts FRESH ideas in front of me!
L. A. Wenerski
WBBZ
Williamsville
New York
I love LBS because their information is current and backed up by intelligent research. It helps because I do not have access to ratings and LBS ideas give me that competitive advantage I need!
Lou Anne Wenerski
WBBZ
Williamsville (Buffalo)
New York
I love LBS because we all know how competitive it is on a sales call. The information provided by LBS especially in the video content helps give me an edge over other account executives who are all presenting similar programs. I can reference the data they provided in my presentations. I love LBS because it lends credibility to the sales process!
Lou Anne Wenerski
WBBZ
Buffalo
New York
I love LBS because I am brand new to sales after spending over 10 years on the broadcast side of TV. I love LBS for showing me the easy ways to work with and develop new clients. Not only with great training videos but tips on how to go out every morning and make some more money!
Brendan O'Reilly
WBNG
Binghamton
New York
I love LBS because I love the weekly sales ideas to help create packages for my clients. I love the sales ideas section. It helps generate ideas for specific categories of business and the weekly emails remind us of their services and the articles and tips to help us improve.
Tracy Casey
WBNG
Binghamton
New York
I love LBS because of its sales ideas! I have been trying to broaden my client base from just my normal large advertisers of home improvement, grocery, retail, etc. LBS has helped me go after such unique businesses as Frozen Yogurt shops, Bars on the outskirts of town, High End Golf Courses, and even Women's and Geriactric Healthcare! I am able to take innovative ideas to these clients and show I am well educated about these types of businesses I do not have a lot of experience in. Thank you LBS!
Andy Papaleo
WBNG
Binghamton
New York
I love LBS because the video sessions give you great ideas to help sell your station!
Denise Edmister
WBNG
Binghamton
New York
I love LBS because the information they e-mail helps spur great ideas!
Jim Coughlin
WBNW WMXW WBBI WKGB WINR WENE
Binghamton
New York
I love LBS because it is personal.
Jake McIntyre
WCBS
New York
New York
I love LBS because of the weekly sales ideas and video sessions
Jon Latzer
WCBS
New York
New York
I love LBS because all of the great Teaching videos are perfect for me, who is a new Acct Executive, to put great practices into play to help me succeed not only for me station but for my professional and personal life as well.
Chuck Aiken
WCKM
Queensbury
New York
I love LBS because I am a sales manager and i like that my team can see SHORT tips/info on different categories and hopefully use them to sell something! I also keep all of the LBS in a file to refer back to when they come to me for questions!
Colleen Bailey
WCKM WCQL WWSC
QUEENSBURY
New York
I love LBS because with my busy schedule, I really appreciate being able to access LBS when I need to!
Michael Dubray
WCKM WCQL WWSC
GLENS FALLS
New York
I love LBS because the weekly sales ideas help me develop contests and programming that keeps my clients top of mind and entertains my audience! Win Win!
Peter Wilhelm
WCKM WDKM WCQL WWSC
Queensbury
New York
I love LBS because it's simple and its ideas make us money.
Richard Fusco
WDST
Woodstock
New York
I love LBS because I've always been passionate about helping other and LBS gives me direct access to assist and grow local businesses.
Austin Zsedely
WFIZ
Ithaca
New York
I love LBS because - having been in the business for over 15 years, LBS give me a jump start and some ideas every day that I can put into action for local clients.
Chantel Squires
WFLY WYJB
Albany
New York
I love LBS because my team enjoys training and LBS covers literally every facet of what we do. It really serves as a reminder to what do what we do in the most efficient way possible.
Marit Price
WFLY WYJB WZMR WKLI WROW WAJZ
Latham
New York
I love LBS because the daily ideas and expert information has sparked ideas of my own that I may not have otherwise come up with. A very valuable sales tool to keep on top of the industry. Thanks!
Dino Montalbano
WFRG WLZW WIBX WODZ
Utica
New York
I love LBS because I believe ideas sell. In this era of uncertainty- you have to be better than the next guy- creative sells! And I get some kindling from LBS!
Karen Morris
WGY WPYX WOFX
Albany
New York
I love LBS because every time I have needed a question answered about anything in broadcasting I received an answer that assisted me in my sale!
Steve Synesael
WHAM WUHF EHAM
Rochester
New York
I love LBS because each week I present an LBS article to the entire sales staff and each week they find it informative and helpful!
Rebecca Baines
WHCU WNYY WYXL WXL-HD2 WQNY WFIZ WFIZ-HD2 WIII
Ithaca
New York
I love LBS because it is about community connection for me. Getting a deeper look into the lives that make our little town the amazing place it is.
Andrew Hughes
WHCU WNYY WYXL WXL-HD2 WQNY WFIZ WFIZ-HD2 WIII
Ithaca
New York
I love LBS because you consistently light a fire under me! I am celebrating my 43rd year in radio this month and I say bull crap to those who think you can't teach old dogs new tricks! I love my job and apprecipate the help you give week in and week out whether it's a sales idea for a new prospect or the Advertiser Intelligence that helps get my foot in the door and speak their language. I love learning about sales ideas that have worked for other people just like me and I love adapting those ideas to help my local clients. You constantly remind me that it's all about the client. I know it already but love that you help keep me focused. Keep up the great work. I've got lots more room in my brain to learn new tricks!
Wendy Paterniti
WHCU WNYY WYXL WXL-HD2 WQNY WFIZ WFIZ-HD2 WIII
Ithaca
New York
I love LBS because, being a new Account Manager, I have a lot to learn. LBS has held my hand through the process, not only with the Video Sessions with streetwise instructors, but with the AskLBS. I have someone in my corner, helping me succeed everyday. Thank you!
Julie M. Derouchie
WICY WYUL WVNV
Malone
New York
I love LBS because of the Advertising intelligence and Video Sessions.
Frank Giustiniani
WICZ WBPN
Vestal
New York
I love LBS because Stephen Warley gives the best ideas in the most simple ways. Great use of free tools online for clients and reps!
Christa Ceiri
WICZ WBPN
Binghamton
New York
I love LBS because the videos are short and concise, making them a perfect quick watch if I ever need a refresher. I also find the shorter videos easier to keep focus on so you can really take a lesson away from each one.
Aubrey Delany
WICZ WBPN
Vestal
New York
I love LBS because even though I have been an Account Executive for 27 years - I can always learn something new or put a new twist on selling ideas after watching one of their webinars!
Deborah Duncan
WIVT WBGH
Binghamton
New York
I love LBS because it helps my staff with ideas on a daily basis
Wally Caswell
WJKS
Plattsburgh
New York
I love LBS because it answers the questions I have! I can search the video sessions and see how other professionals have overcome the problems I am encountering.
Bob Cain
WKAL
Rome
New York
I love LBS because they taught me how to make even the most stubborn business owners advertise on radio!
Meghan Lawson
WKAL
Rome
New York
I love LBS because as sellers we get caught up in prospecting , servicing our clients and putting out fires. Clients, specifically direct clients that don't utilize agencies, look to us for creative that will make their campaigns effective; make them stand out. LBS offers such a wealth of creative ideas that have made me that much more valuable to my clients. I LOVE LBS because the Advertiser Intelligence data keeps me sharp and truly gives me a leg up on my competition. There's nothing better than having the answers when an advertiser or prospect asks a question I might not have otherwise known. Thank you LBS!! I LOVE LBS because the video sessions with tips from other industry professionals inspire me!
Ellen Lefkowitz
WKJY WBZO WWSK WHLI
Farmingdale
New York
I love LBS because the video sessions with tips from other industry professionals inspire me! Paul Weyland's tips and video "Close Like A Pro was extremely helpful and gives me added confidence that I WILL have the right answers to clients' objections about closing on the spot. Thank you Paul!!!
Ellen Lefkowitz
WKJY WBZO WWSK WHLI
Long Island
New York
I love LBS because Advertiser Intelligence can jumpstart any conversation. I work in marketing and promotions production, so any knowledge that I have that can relate to a client and put them at ease is a big plus.
Cindy McNicholl
WKTV
Utica
New York
I love LBS because it speaks directly to small market independent broadcasters like ourselves - thank you!
Paul T. Higgins
WKZE
Red Hook
New York
I love LBS because of the diverse articles and research information which helps the team be prepared for all types of local direct clients.
John Hunt
WMVN WOLF-AM/FM WNDR
Syracuse
New York
I love LBS because the information and articles encourage the sales team to go deeper in client prospecting categories
John Hunt
WMVN WOLF-AM/FM WNDR
Syracuse
New York
I love LBS because the information helps to encourage my team to think beyond standard sales approaches and prospect categories.
John Hunt
WMVN WOLF-AM/FM WNDR
Syracuse
New York
I love LBS because the information presented is food for the brain.
Gordon Bayliss
WNED WBFO
Buffalo
New York
I love LBS because Gary is the BEST teacher and I learned SO MUCH from him in so little time!
Michele Labarge
WNYT WNYA
Albany
New York
I love LBS because I think they offer the BEST training for our business! There's no better place to learn than directly from Gary!!! LOVED the Television Professionals Sales Certification Program - I learned soooo much!
Michele Labarge
WNYT WNYA
Albany
New York
I love LBS because it's a wealth of information dedicated to our business! It's a trustworthy source to get the latest and greatest information to help us be successful, and to have that leg-up on our competition.
Michele LaBarge
WNYT WNYA
Albany
New York
I love LBS because they make me feel like I'm not alone in this digital universe! I like having a team of experts to go to when no one in my broadcast world knows the answer. LBS removes the doubt, provides new ideas and answers questions about my individual station's dilemmas (which btw, are not always so unique). It has been nice knowing they are there when I need them.
Lori Collado
WNYT WNYA
Albany
New York
I love LBS because it lets me know how others in my profession are finding success selling to specific industries. Always good to see how I can apply others success to reach my goals.
Robert Amicucci
WOR
New York
New York
I love LBS because the weekly sales ideas help me get my creative juices flowing
Angela Medaglia
WPAT WSKQ
New York
New York
I love LBS because I am new to this industry and your library of Selling Skills videos has, equipped me with the knowledge and skills to compete on the same playing field as those Account Executives who have been in this industry for a long time! Thank you!
Dawn Zittel
WPDH WRRV WRRB WCZX WEOK WKXP WZAD WKNY
Poughkeepsie
New York
I love LBS because all of the tips and sales category trends are tailored specifically to Account Exectuvies selling Television & Web. They are all designed to show how Television or Web Advertising on our stations websites can be pitched to specific categories of business a few months before their season picks up. As long as I keep reading the emails and logging into their site, I feel I am always ahead of any seasonal opportunity to earn more money from pitching great ideas at the right time.
Paul Deyoe
WPTZ
Plattsburgh
New York
I love LBS because of the training videos. These have been so helpful for new hires and even for our senior staff. Also love the weekly sales ideas.
Laurie Zsedely
WRMM
Rochester
New York
I love LBS because it is helping me learn more about the industry.
Brian Nizinsky
WROC
Rochester
New York
I love LBS because as a Sales Manager, I like to share the videos with my team during our weekly team meetings. We've recently been following the Automotive weekly videos. The team always gets something out of them! Love LBS- thank you for what you do!
Alexis Antonecchia
WRVE WKKF WTRY
Latham
New York
I love LBS because Gary Moore has been so welcoming!"
Liza Wolf
WRVE WKKF WTRY
Albany
New York
I love LBS because I am brand new to my role, and I love the resources available!!!"
Liza Wolf
WRVE WKKF WTRY
Albany
New York
I love LBS because it offers fantastic resources!"
Liza Wolf
WRVE WKKF WTRY
Albany
New York
I love LBS because it's a great supplement to my onboarding training for new AE's! It helps take a little of the training guess work off my plate and the AE's learn a lot! Love LBS!
Alexis Antonecchia
WRVE WKKF WTRY
Latham
New York
I love LBS because the resources and support are amazing!"
Liza Wolf
WRVE WKKF WTRY
Albany
New York
I love LBS because they are constantly a great example of marketing acumen!"
Liza Wolf
WRVE WKKF WTRY
Albany
New York
I love LBS because they have been so welcoming since I started my new career in broadcasting sales!"
Liza Wolf
WRVE WKKF WTRY
Albany
New York
I love LBS because it has definitely helped my business grow to the next level. The more i know the more confident i feel. The more i know, the better prepared i am to help my clients. The more i know the more they Love me. The more i love LBS
Juan Almanzar
WSKQ
NY
New York
I love LBS because as an old-school radio guy - i often feel I'm way behind on the constantly changing innovations that seem to come out every day - LBS helps me try and keep current.
Jim Williams
WSLP WLPW
Lake Placid
New York
I love LBS because our group is extremely small (a total of 3 staff operating 2 stations) - the resources available are a tremendous help. Specifically, the training videos are an outstanding resource when we train new hires.
Jim Williams
WSLP WLPW
Lake Placid
New York
I love LBS because our market is beyond "small - I call it a "micro-market - most the LBS resources are easily adapted to our unique sales challenges.
Jim Williams
WSLP WLPW
Lake Placid
New York
I love LBS because it could stand for "LESS B S"...LBS Lots of great content!
Michael Guimond
WSNN WPDM WVNV WYUL WICY
Massena
New York
I love LBS because it always has great insight into what keeps me up at night. They post great articles that I can forward to my clients and touch them without having to ask for money. I like hearing from other professionals like Paul Weyland to get his take on closing long term deals and selling value vs cheapest rate, and other great topics. LBS is not just full of one size fits all, cookie cutter cliche sales nonsense.
Jared
WSPK WHUD WXPK WBPM WLNA WBNR
Hudson Valley
New York
I love LBS because it was a major factor in helping me become the media sales professional I am today. When I was only two weeks into the job, I went to the NYSBA training with Ron Steiner and Gary Moore and it changed my life. I was fresh out of college, knew nothing about broadcast sales, and Gary and Ron got me so excited about media sales that I knew I never wanted to do anything else. I went from being a brand new AE on the streets, to the top billing AE at my station in 3 years, and in 5 years I became a Local Sales Manager and I believe LBS gave me a huge advantage getting there. Thank you LBS for the great tips I get to share in my sales meetings!
Jeff Knauss
WSTM WTVH WSTQ
Syracuse
New York
I love LBS because of all the information given to me to help me grow my interest in doing sales.
Allison Weiner
WSUL WVOS WDNB
Monticello/Sullivan
New York
I love LBS because Attending the LBS Digital Leadership Academy was a great opportunity for me. The revenue generating sales ideas and networking opportunity with other digital sales colleagues was priceless." Best practices for internal strategies to encourage AEs to sell more online, social media and mobile advertising was a great take away" for my team.
Barbara Miller
WSYR-AM/FM WBBS WWHT WYYY WHEN
Syracuse
New York
I love LBS because I am Captain of Automotive Education in our cluster and each month, I provide an educational presentation to my fellow AE's encompassing: additional VBR's (valid business reasons); as well as knowing the stats, education and a comprehensive category overview. Gary Moore's videos, the articles and the Nada Data are great resources. Thank you.
Hunter Hillers
WSYR-AM/FM WBBS WWHT WYYY WHEN
Syracuse
New York
I love LBS because it provides me with relevant information and ideas daily.
Hunter Hillers
WSYR-AM/FM WBBS WWHT WYYY WHEN
Syracuse
New York
I love LBS because of the sales training and the new ideas shared
Edward Molloy
WSYR-AM/FM WBBS WWHT WYYY WHEN
Syracuse
New York
I love LBS because as a brand new individual in sales it has given me such a good head start into really getting to know the consumer, the market and how to take a "no" which I have gotten A LOT of in the past three months I have been with Galaxy. Before radio sales, I could sell a pair of jeans to my best friend who looked fabulous in them ,but actual sales ,well, that's a different story. I have learned that the sale is not just about branding someone's product but also branding you. How and what you bring to the table plays such a big role in how successful you are as a sales individual. After completing my first LBS program I wanted to tackle the business world full force-but standing out is a hurdle in sales. No one wants to be sold. And I'm a tall ginger who tends to stand out regardless, so, I wanted to leave a business owner on a positive note. My dad, who was in sales previous, left candy but I found genuine gratitude goes a long way today where people don't take the time to be just plain nice. So after each CNA meeting I would send a 'thank you' card; just pure appreciation for their time. No selling, no pitch just a simple 'thank you'. I am now a friendly face other than a ruthless sales person with a brief case. LBS taught me that patience IS a virtue, knowledge of your product and good representation of who you are as a individual (with a rocking proposal) can make you successful. Thank you LBS! I can't wait to start my new training program this month!
Allyscia Osborne
WTKW WOUR WZUN WUMX WKRL WKLL WTLA WTLB
Syracuse
New York
I love LBS because as a new AE, it provides little bits of information and tips that add up to the whole picture
Katie Barber
WTKW WOUR WZUN WUMX WKRL WKLL WTLA WTLB
Syracuse
New York
I love LBS because they start my week with fresh ideas to increase my new business targets!
Maggie Maurer
WTKW WOUR WZUN WUMX WKRL WKLL WTLA WTLB
Syracuse
New York
I love LBS because with so much competition, it's easy to get lost in the day to day grind of your local market. I love LBS because it not only gives me great daily ideas, but it reminds me that I am part of a larger team. A team that is fighting to carry the message that radio can dramatically change and improve the way people do business!
Nick Maine
WTKW WOUR WZUN WUMX WKRL WKLL WTLA WTLB
Syracuse
New York
I love LBS because it is an invaluable training resource for my 3 sales managers and me. I use the videos every week in our individual sales meetings to help convey "The Training Focus of the week. Having done this for 27 years, I know that reps can become complacent and numb to my message. Having a credible resource convey the same message in a different way, helps the message cut through. We are all busy, we all wear many hats, LBS makes this part of my job much easier! Thanks and keep up the great work!
Michael Boldt
WVNV WYUL WICY
Malone
New York
I love LBS because it makes me think in different ways and the sales ideas help me come with ideas to present to clients and prospects
Kevin Cox
WWFS
New York
New York
I love LBS because it gives my sales people positive training
Clay Ashworth
WWSC WCKM WCQL
Glens Falls
New York
I love LBS because of Advertiser intelligence! Info I need at the click of a mouse. What's better than that?
Jim
WXXA
Albany
New York
I love LBS because it builds shared value. The group generates ideas that propel sales teams (including ours!), and works hard to ensure all boats rise as a result of their efforts. I also feel very fortunate to have ongoing access to talent like Stephen Warley - he's a whiz.
Alison Jones
WXXI
Rochester
New York
I love LBS because you provide us with important information we can use with our local client on a regular basis. YOU help us, by doing the research for us and putting it into our hands, so we can get it to our clients quicker.
Mary M. Reed
WYDC WJKP
Corning
New York
I love LBS because of the helpful tips and ideas
Kellie Tavernia
WYUL WVNV WICY
Malone
New York
I love LBS because I can quickly get my hands on industry-specific stories that help me understand my prospects better.
Dan DeBruler
WCLN
Fayetteville
North Carolina
I love LBS because they are my co- sales manager. From help with finding the right people to training the right way to closing the sale. The information available on LBS and their dedication to helping me as a sales manager is absolutely premium.
Rick Gustafson
KBTO KWGO KTZU
Bottineau/Minot
North Dakota
I love LBS because the tips to help my clients help me become more than just a sales person to my client, i am a marketing tool they come to rely on.
Kristina
KDSR
Williston
North Dakota
I love LBS because I have been selling radio for over 20 years, I just started getting LBS and what a FANTASTIC NEW START TO MY DAY! Just this morning I watched Gary Moore's motivation and I loved his message! I will actually try what he talked about! I am also starting to work on all of my annuals for next year and the articles are fantastic and will add a new dynamic for my clients! Thank you!
Erin Elliott
KLTA KVBV KPFX
Fargo
North Dakota
I love LBS because it has given me excellent training and necessary skills as a new sales person!
Sara Griego
KSJB KSJZ
Jamestown
North Dakota
I love LBS because it honors and promotes excellent and professional sales skills.
Sara Griego
KSJB KSJZ
Jamestown
North Dakota
I love LBS because the information provided is great! It covers a variety of areas for new Sales Professionals, and old alike.
Vicki Mund
KVLY KXJB
Fargo
North Dakota
I love LBS because if you have a business that you are unsure about you can search in the engine bar and most likely something will come up to get you thinking about how to pitch you company to that business
Jeremy Thomson
KVRR
Fargo
North Dakota
I love LBS because I can take YOU anywhere. I meet with a variety of industry leaders in our area. Each has a unique and special offering. I can utilize LBS resources to enhance my presentation and provide concrete research for them to grow and understand the importance in networking and marketing. Its vital to my career in Radio Broadcast Sales. Thanks LBS Team - Because of YOU I get to do what I love better! I love LBS because the resources are vast and plenty. It is nice to have a need filled with once click to dozens of professional sources, thank you for all you do!
Michelle M Ascheman
KYNU KXGT KQDJ KRVX KDAK KOVC KDDR KQDJ
Jamestown
North Dakota
I love LBS because if helps me find success for my clients. The data, the information, and the statistics gives me the opportunity to be a better sales person.
Tanea Clocksene
KYNU KXGT KQDJ KRVX KDAK KOVC KDDR KQDJ
Jamestown
North Dakota
I love LBS because it is so simple. I find what I need. I can ask for further resources and LBS Delivers! LBS is a team of amazing people who take the time to provide quality resources that fit what I do!
Michelle M Ascheman
KYNU KXGT KQDJ KRVX KDAK KOVC KDDR KQDJ
Jamestown
North Dakota
I love LBS because I've been marketing businesses through radio for just over one year and each day offers new challenges to meet and exceed the area customer; LBS is a tool I use for ideas, inspiration, and confidence! I utilize the products and services to help me inspire new ideas in the defined clients market and work a plan that fits them with tools like LBS. Thank you to the great minds and knowledgeable hearts who take the time to inspire people like me!
Michelle Ascheman
KYNU KXGT KQDJ KRVX KDAK KOVC KDDR KQDJ
Jamestown
North Dakota
I love LBS because their resources are abundant! The ability to give my clients the knowledge and understanding for their marketing industry is key - so LBS is my go to.
Michelle M Ascheman
KYNU KXGT KQDJ KRVX KDAK KOVC KDDR KQDJ
Jamestown
North Dakota
I love LBS because of the weekly sales ideas!
Jane Finney
WDAZ WDAY
Grand Forks
North Dakota
I love LBS because with the 6-10 minute videos I can get educated and inspired to increase my creativity and productivity all in a short burst of time! It's a great way to start my sales day!
Stacy Bossart
WZFG
Fargo
North Dakota
I love LBS because as a local sales manager it makes my job easier. I use the training videos and sales ideas to assist in my sales meetings. Thanks LBS!
Michelle Kirkendall
ELIO WOHL WLIO EOHL
Lima
Ohio
I love LBS because of the great training videos that talk about what you really experience. It's not made up scenarios, but actual scenarios that a normal account executive would experience every day.
Josiah McComas
WAKW
Cincinnati
Ohio
I love LBS because it makes the job of passing info along to our sales staff much easier. I pick a topic of the week for our sales meeting and play the video from my laptop and then start a discussion among our A.E.'s.
Thom Williams
WATH WXTQ-FM
Athens
Ohio
I love LBS because of the great ideas and insight
India Knight
WCMH
Columbus
Ohio
I love LBS because it makes sales training prep easier. They are doing the work for me, vetting the best ideas that I can take to the team.
Bill Montgomery
WCVO
Gahanna
Ohio
I love LBS because the video sessions help my team problem solve and get great ideas on their own.
Bill Montgomery
WCVO
Gahanna
Ohio
I love LBS because the video sessions provide experts in areas that are important to our business that help my team gain knowledge and expertise!
Bill Montgomery
WCVO
Gahanna
Ohio
I love LBS because you provide great training videos that help my sellers with challenges they are facing.
Bill Montgomery
WCVO
Gahanna
Ohio
I love LBS because it is one of the best sales resources that I have come across! The information is concise, practical and easy to use.
Stefanie Allen
WEWS
Cleveland
Ohio
I love LBS because they consistently, but not too much, send out weekly emails of current advertising opportunities and trainings!
Kelly St. James
WFCJ WEEC
Xenia
Ohio
I love LBS because they have Second Tuesday Seminars that add extra training and, Or inspiration to help keep sales professionals out of a rut.
Kelly St. James
WFCJ WEEC
Xenia
Ohio
I love LBS because it is such a great research and learning tool! It helps educate me on industries,offers selling tips, and trending verticals to focus on. Thank you LBS!
Katie Yusz
WKYC
Cleveland
Ohio
I love LBS because I always try to incorporate one of the videos into my sales meeting each week and it helps my team be more successful in the field. Besides they don't have to listen to me talk the whole time 🙂
Michelle Kirkendall
WLIO
LIMA
Ohio
I love LBS because the information available is absolutely outstanding!
Stephanie L Walsh
WMFD WVNO WRGM
Mansfield
Ohio
I love LBS because they always have the resources and tools available to help overcome any road block. Whether its working out little niches within yourself as a sales person or how to approach different client personalities, the ability to be a better sales person is at the power of your fingertips with LBS!
Tylor Murray
WPKO
Bellefontaine
Ohio
I love LBS because of the wealth of information available for selling including the video sessions. Being new radio sales, the site has helped me not only learn about the industry but how I can help my sales team.
Kelly Gearhart
WQKT
Wooster
Ohio
I love LBS because as a new rep to the industry, LBS has really helped me understand sales strategy, ways to determine leads and tricks of the trade I wouldn't learn elsewhere. Thank you LBS - that's why I love you!
Adam Elliott
WRKZ WJKR WMNI
Columbus
Ohio
I love LBS because they afford small group mangers like myself resources to train new talent on a very limited time and monetary budget.
Shelby Hunt
WRKZ WJKR WMNI
Columbus
Ohio
I love LBS because it helps me sell digital, helps me build value, helps me sound intelligent, and most of all helps me make money! 🙂 Thank You!!
Jessi Adams
WWCD
Columbus
Ohio
I love LBS because when ideas run dry in my own well, they pull up with a water truck and fill me back up. Whether it's the videos or the other aspects, it has all been helpful in different ways at different times!
Joseph Palmer
Bott Radio Network
Oklahoma City
Oklahoma
I love LBS because I have only been with this station 7 months, and I came in not knowing anything really. I owned my own business but I this is not the same. I have to go out and find people, and when I had my business people came to me. I have learned a lot with LBS- How to help people, listen to what they have and what they need, provide them with information they need, help them sell what they have, just have a good communication with my client. I'm not at top sales yet, but I'm working on it and i will continue to take advantage of LBS. Thanks.
Renee Bethea
Classic Communications Inc.
Woodward
Oklahoma
I love LBS because the 2nd Tuesday webinars are always full of helpful information. The webinars each month are full of new and useful information. It doesn't matter if you have been in this business for years or a few months; anyone will find the information helpful!
Tiffany Hess
KICM
Ardmore
Oklahoma
I love LBS because there is always support for Account Executives to continue learning! If there is a specific client or problem or industry LBS is always there to help us find the answer or idea! Thank You!
Jahmila Knell
KJMM KGTO-AM/FM
Tulsa
Oklahoma
I love LBS because I'd HATE to be withOUT LBS! I refer back to them a lot, and use in proposals.
Marsha Strong
KKBS
Guymon
Oklahoma
I love LBS because it is brief enough, compelling enough, and useful enough to take something and run!
Marsha Strong
KKBS
Guymon
Oklahoma
I love LBS because it's FREE TO ME! I'm proud my OAB offers this, because as a small station owner, I need all the help I can get!
Marsha Strong
KKBS
Guymon
Oklahoma
I love LBS because it's good for the whole staff, including traffic director, digital mgr, etc.
Marsha Strong
KKBS
Guymon
Oklahoma
I love LBS because it's RELEVANT! The videos have facts and research we can take with us on the streets.
Marsha Strong
KKBS
Guymon
Oklahoma
I love LBS because it's short enough to keep our attention, give us some substance to take through our day withOUT taking too much of our time.
Marsha Strong
KKBS
Guymon
Oklahoma
I love LBS because the concepts are easy to understand.
Marsha Strong
KKBS
Guymon
Oklahoma
I love LBS because the diversity of the subjects helps so much in my small business.
Marsha Strong
KKBS
Guymon
Oklahoma
I love LBS because the presenters seem to have experience, knowledge and ideas we can USE to make business grow.
Marsha Strong
KKBS
Guymon
Oklahoma
I love LBS because it is a great help with daily training for my sales staff in a small market. I do several jobs on top of Sales and it is my go to because we can never have enough knowledge and I like to keep them always learning even when I don't always have time to teach. We are not a big city so what work in big city doesn't work well here and LBS is the a very good training site that relates to that.
Benita Gonzales
KMZE KWOX KZZW
Woodward
Oklahoma
I love LBS because of the insight from different perspectives, the very helpful tips on how to establish a presence, and it is so informative!!!
Veronica Winters
KOTV
Tulsa
Oklahoma
I love LBS because I don't have all the answers or all the ideas. I can almost always find up to date ideas on LBS that help me close more business!
Joseph Palmer
KQCV KARF
Oklahoma City
Oklahoma
I love LBS because what's not to love?!? The training videos are awesome! They provide great insights, and I use them as "refreshers quite often. And I truly appreciate the Advertiser Intelligence data; I use it to find articles I can send clients as "Added Value or to potential clients as "seed letters. GOOD STUFF!! Thanks LBS!!
Quentin Sawatzky
KQCV KARF
Oklahoma City
Oklahoma
I love LBS because it is an excellent resource for all things radio sales. I love your articles and informative video sessions. Keep up the great work!!!!!
Eric Smith
KRCO
Oklahoma City
Oklahoma
I love LBS because I know I will find whatever I need for advertising ideas and resources. Also there is always available support and training to continue learning and improving!
Jahmila Knell
KVSP KINB KRMP
Tulsa
Oklahoma
I loce LBS because having spent the majority of my radio career on-air, I was never in sales. Sure, I went on Sales calls to close clients for promotions and sales, but never was the salesperson until I came to KOOL. LBS gives me insight, ideas, answers all of my questions, helps me with all matter of sales. I can honestly say I have closed on clients in my short time in sales, because of LBS. I also love the webinar's on LBS.
Lee Roberts
KWCO
Chickasha
Oklahoma
I love LBS because I've been selling for over 25 years in radio and I look at LBS daily because It keeps me ahead of the game with timley new ideas. Yes, you can teach an old dog" new tricks and ideas to help clients. Thanks for all the up to date information.
Ron Whitaker
KWEN KJSR KRAV KRMG
Tulsa
Oklahoma
I love LBS because the non traditional ideas you bring I love the research information that makes me look great to my clients I love the training you offer at the OAB convention I love that it's in video format I love that you include real live campaigns from other markets LBS has been a part of my learning since I started in radio and I feel like they have been a true partner in my success.
Valerie Gramm
KWEN KJSR KRAV KRMG
Tulsa
Oklahoma
I love LBS because as a Sales Manager each new account executive is registered to receive LBS, each week we discuss a new topic in our sales meetings. It's a great way to educate, get new perspectives on old challenges and to share new ideas. Excellent tool for ongoing sales training!
Ladonna Herber
KWFX-FM KWDQ-FM KLSI-FM KSIW-AM
Woodward
Oklahoma
I love LBS because every Monday and Wednesday I am guaranteed to learn something new and very helpful!!
Mikel Frederickson
KWFX-FM KWDQ-FM KLSI-FM KSIW-AM
Woodward
Oklahoma
I love LBS because I know if I get stuck in a rut I can turn to LBS to get me back on track with their informative video sessions and the AskLBS option!
Mikel Robinson
KWFX-FM KWDQ-FM KLSI-FM KSIW-AM
Woodward
Oklahoma
I love LBS because I enjoy the videos for my sales team. There is something for every level of experience. It works as a refresher for my seasoned people and a great training tool for my newbies!
Tami Brinkman
KWON KYFM KRIG KPGM
Bartlesville
Oklahoma
I love LBS because it has great ideas and educational videos, but what I really love about LBS is that on those days when I feel downtrodden because I have not had a sale in a few days, I can watch videos and feel inspired to get right out there and put my best face forward.
Mary Searcy
KWOX
Woodward
Oklahoma
I love LBS because I can always find the answers or assistance I need through the vast resources available through LBS!
Steve Bart
KXII
Ardmore
Oklahoma
I love LBS because I'll find tons of ideas I can take out on the street and put to use today!
Steve Bart
KXII
Ardmore
Oklahoma
I love LBS because it helps me to be able to do my job better for my clients and my stations.
Steve Bart
KXII
Ardmore
Oklahoma
I love LBS because it's a great resource!
Steve Bart
KXII
Ardmore
Oklahoma
I love LBS because the training videos are helpful, with proven sales methods and there are always creative ideas that I can take to my clients.
Steve Bart
KXII
Ardmore
Oklahoma
I love LBS because there is a lot of great information that is easy to find, it helps me do my job, answers questions and allows me to be more effective. LBS is a great resource with plenty of ideas to help you make more money. It is very useful, easy to find information that I can apply to my business today
Steve Bart
KXII
Ardmore
Oklahoma
I love LBS because they provide training, ideas and solutions.
Steve Bart
KXII
Ardmore
Oklahoma
I love LBS because I love learning! I love hearing new ideas and experiencing the wide world of advertising from someone else's perspective.
Delanna Nutter
KXMX KFSW
Muldrow
Oklahoma
I love LBS because of the ideas and the continuing ed. We all need to learn more and to jog old idea memories.
Steve Schiffner
Radio Oklahoma Network
Oklahoma City
Oklahoma
I love LBS because of the sharing of Ideas and the educational opportunities it affords me. It is broadcaster talking about ways to improve our industry.
Steve Schiffner
Radio Oklahoma Network
Oklahoma City
Oklahoma
I love LBS because I have just started my journey in radio sales in the last week. This will be a great advantage to anyone like myself that is coming in green to this exciting industry. I look forward to all of the great programs that are offered and available to help breakthrough in this market.
Les Roberts
McAlester
Oklahoma
I love LBS because of the video webinars; GREAT real time training!
Mike Maloney
Entercom Portland
Portland
Oregon
I love LBS because as a Sales Manager in a small market, carrying an account list.....managing promotions.....etc....finding time for Sales Training and Product Knowledge can be a real challenge. I love LBS because it provides inspiration, intelligence, idea and "how to" training.
Bill Nielsen
KACI-AM/FM KCGB KIHR KMSW
Hood River / The Dalles
Oregon
I love LBS because the ideas and training inspires me and builds my confidence as a media professional.
Bill Nielsen
KACI-AM/FM KCGB KIHR KMSW
Hood River / The Dalles
Oregon
I love LBS because of the content to help spur sales
ROB SIEMS
KAGO-AM/FM KFXX KHIC KLAD-AM/FM
Klamath Falls
Oregon
I love LBS because life is a path of continuing education. Whether you have a high school diploma or a doctorate, updated information is a necessity, not just for your career but for life. Information is the true modern-day currency. LBS offers fresh perspectives, shared experiences and evolving education for sales professionals. We are the sum of our parts, our experiences. The more we absorb, the more we can offer our clients and our listeners. LBS is a Swiss Army Knife account executives should always keep in their back pocket.
Tim Murphy
KAST KCRX KLMY KVAS-AM/FM
Astoria
Oregon
I love LBS because they have helped me become a better cold caller.
Bryant Rombaoa
KBFF KUPL
Portland
Oregon
I love LBS because of the sales training that gets my people that are new to radio, up to speed quickly
Boomer Barbosa
KBGE
Astoria
Oregon
I love LBS because I strive to make training a regular part of my sales management process, but it can be difficult to come up with new training pieces for each week's sales meeting. I like that LBS keeps fresh training at my fingertips, which means that my team isn't limited exclusively to what I personally have to offer.
Jeremy Groh
KBND KLRR KMTK KWXS KTWS
Bend
Oregon
I love LBS because it always keeps fresh training content available for my weekly sales meetings.
Jeremy Groh
KBND KLRR KMTK KWXS KTWS
Bend
Oregon
I love LBS because it keeps my mind fresh with new ideas.
Beth Connell
KBND KLRR KMTK KWXS KTWS
Bend
Oregon
I love LBS because of the videos with Paul.
Beth Connell
KBND KLRR KMTK KWXS KTWS
Bend
Oregon
I love LBS because the research provided helps to focus my cold calls.
Beth Connell
KBND KLRR KMTK KWXS KTWS
Bend
Oregon
I love LBS because the statistics help me close deals.
Beth Connell
KBND KLRR KMTK KWXS KTWS
Bend
Oregon
I love LBS because the training videos give me something to think about on how to better myself in the sales world.
Beth Connell
KBND KLRR KMTK KWXS KTWS
Bend
Oregon
I love LBS because the videos are very helpful to hone my sales skills.
Beth Connell
KBND KLRR KMTK KWXS KTWS
Bend
Oregon
I love LBS because I can access it for refreshing sales ideas when I get stumped by a client. It's awesome to have the ability to access a powerful to such as this. LBS helps keep me on top of my game and serving my clients at the best of my ability! I love LBS because, it gives me a great source to learn, reference and get great ideas for sales. I love having this resource right at my finger tips and be able to access it whenever need be! Thank you for this amazing service!
Wade Kaseberg
KCMB KWRL KVBL
Baker City & La Grande
Oregon
I love LBS because it allows managers to continue to educate our staff members with great sales ideas, tips and it's an easy approach to help them strengthen their relationships with their advertising clients. Thank you for the information and to the OAB in our state for making it possible to have LBS!
Colleen Kaseberg
KCMB KWRL KVBL
La Grande
Oregon
I love LBS because it's an on-demand program that helps me increase revenue, educate my radio sales staff and keeps our job fun and challenging!
Colleen Kaseberg
KCMB KWRL KVBL
La Grande
Oregon
I love LBS because I can quickly look up information to spark a creative idea, or simply get prospecting ideas!
Jennifer Travis
KCRX KAST KVAS-AM/FM KLMY
Warrenton
Oregon
I love LBS because it helps me with sales ideas and motivates me with information!
Jennifer Travis
KCRX KAST KVAS-AM/FM KLMY
Warrenton
Oregon
I love LBS because it's like having my own personal sales tools library. Whenever I need a fresh idea or need to research a specific business, I visit the LBS page. The weekly sales ideas are great and really get me going again when I kind of hit a limbo phase with some of my existing clients; it's great to have a tip that just might get a client excited to ADD to what they're currently doing. My favorite feature by far is the video sessions. I feel like the instructors are genuine in their advice and information and they have such lengthy sales backgrounds that make me feel secure with what they're advising. I have found both the car sales and holiday sales video the most useful. Thanks LBS!
Nicki Whittle
KCRX KAST KVAS-AM/FM KLMY
Warrenton
Oregon
I love LBS because of the inspiration they provide to learn new ideas or refresh old ones to make the sale!!! I also love LBS for the sales ideas!
Jennifer Travis
KCRX KAST KVAS-AM/FM KLMY
Warrenton
Oregon
I love LBS because the video sessions help me to understand the bigger picture for some of my customers.
Bethany Kunde
KCRX KAST KVAS-AM/FM KLMY
Warrenton
Oregon
I love LBS because the world of Radio is larger than life!!! LBS helps break it down to make sales less overwhelming. The tools they offer are amazing and they help me be a better team member for my station.
Barb Dunham
KDCQ
North Bend
Oregon
I love LBS because as a fairly new AE it was important for me to learn new tips on negotiations, market trends, and various how to's. LBS has been part of my morning ritual for nearly the past two years. Thank you!
Sugar Ambrosio
KFXX KNRK KGON KWJJ KRSK KYCH
Portland
Oregon
I love LBS because my staff and I can get training on any topic to fit my schedule!
Gary Grossman
KIHR KCGB KMSW KACI-AM/FM
Hood River, The Dalles
Oregon
I love LBS because of all the training opportunities
Rob Siems
KLAD-AM/FM KAGO-AM/FM KHIC
Klamath Falls
Oregon
I love LBS because it is great for occasional sales meetings and the vast library offers new Salespeople training. Experienced Sales folks also benefit utilizing LBS as refresher courses. LBS is also versed on new media which we all must embrace for our futures!
Mark Metzger
KLSR-TV
Eugene
Oregon
I love LBS because AskLBS is always there to answer the tough questions that help me move difficult prospects to happy clients.
Amy Mentuck
KMGX KSJJ KXIX KICE KRXF
Bend
Oregon
I love LBS because at least once a week I will take some time to watch video sessions. It has really helped to clean up my selling/prospecting approach. It also continues my learning. Thank you!
Nicky Nelson
KMGX KSJJ KXIX KICE KRXF
Bend
Oregon
I love LBS because every time I take time to go over sales ideas or video sessions I pick up something new and useful
Randen Traughber
KMGX KSJJ KXIX KICE KRXF
Bend
Oregon
I love LBS because it helps keep me up-to-date on current information that allows me to better serve my clients every day! Thanks for what you do!
Amy Mentuck
KMGX KSJJ KXIX KICE KRXF
Bend
Oregon
I love LBS because the video advertiser intelligence data helps me stand out in a competitive sales region.
Amy Mentuck
KMGX KSJJ KXIX KICE KRXF
Bend
Oregon
I love LBS because the video sessions help me save time by allowing me to learn important tips at my desk. Thanks LBS!
Amy Mentuck
KMGX KSJJ KXIX KICE KRXF
Bend
Oregon
I love LBS because the video sessions teach me something I can use right away! Thanks, Amy
Amy Mentuck
KMGX KSJJ KXIX KICE KRXF
Bend
Oregon
I love LBS because the weekly sales ideas help inspire me to deliver creative and unique campaign ideas to my clients!
Amy Mentuck
KMGX KSJJ KXIX KICE KRXF
Bend
Oregon
I love LBS because you provide me with great tips that help me reach my radio sales goals! Thank you!
Amy Mentuck
KMGX KSJJ KXIX KICE KRXF
Bend
Oregon
I love LBS because all of the resources it provides me to be more proficient in my day to day tasks. Not only do the periodic emails provide fuel to my presentations, they also highlight key topics that are all the buzz in our every changing economy as they relate to each industry. My team really appreciated a representative from LBS visiting our station and highlighting the resources the LBS website offers. It's so refreshing have such tools at our fingertips. With just a click of a button, I am able to provide my agencies with material that demonstrates how effective their clients' ads can be in our market. Thank you so much LBS!!
Alicia Lewis
KOBI
Medford
Oregon
I love LBS because although I'm not new to sales, I am new to media sales. I have found LBS a terrific resource for training (love your wide selection of videos) and for all kinds of information to help me be prepared for my new job here at KPAM. Thank you!
Claire Howard
KPAM
Portland
Oregon
I love LBS because local, local, local matters!!! Things aren't done the same back east as they are here, meaning we need information and assistance that's tailored to doing business in Oregon. That's what LBS provides! And I love the Ask LBS feature. It's unique and not available anywhere else. Thanks for everything you do!
Lorna Dobberstein
KPAM
Portland
Oregon
I love LBS because they're all about the topic of sales, and everything is specific to my industry. Sales can be a very generic word. In any industry, you need support that is specifically targeted to your job and that's what LBS offers. They're there when I need them. I don't get bombarded with emails, and I don't miss out on the information if I can't immediately look at their email. I always know I can fall back to the website and get everything I've missed and everything I need.
Lorna Dobberstein
KPAM
Portland
Oregon
I love LBS because it is filled with detailed and up to date information that relates to new sales people as well as Senior Executives. The video series are great for quick tips.
Nancy Wirth
KQAK
Bend
Oregon
I love LBS because as a new sales rep in television advertising, LBS helps me to learn new sales techniques, new strategies and terminology for specific industries and selling digital. There are so many industry specific videos, news articles and selling tips I've already made my first 3 sales with information I learned and used from the LBS website! Thanks!
Sandee Carpenter
KRCW
Portland
Oregon
I love LBS because it helps me stay sharp and think of things in new ways. When you have been in the business for a long time you create your own methods, opinions, and approach. This is not always a good thing and we need to be continually challenged and presented new ideas and thoughts.
Michael Nyberg
KTVZ
Bend
Oregon
I love LBS because of all the creative ideas they present. As a sales person, it is always great to get new and fresh ideas for my many clients. Thanks for all you do.
Jonpaul Sherwood
KUIK
Hillsboro
Oregon
I love LBS because it provides me daily important information relevant to my sales leads and experiences.
Jennifer Travis
KVAS KAST KCRX KLMY KKOR
Warrenton
Oregon
I love LBS because even after 10 years in the business, I am still learning great things from LBS and love the daily emails of information. When I have copy writer's block, it is my go to the site for ideas.
Nicolle Naughton
KWHT KWVN KUMA-AM/FM KTIX KTEL
Pendleton
Oregon
I love LBS because even after 10 years in this business, their weekly sale ideas gives me new ideas and keep my creative juices flowing.
Nicolle Naughton
KWHT KWVN KUMA-AM/FM KTIX KTEL
Pendleton
Oregon
I love LBS because of the daily emails that I receive in my inbox. They are a great start to the day and really get my creative juices flowing! I love LBS because of the quality of content that are provided in the video sessions - the topics are on point with what is currently going on in the market and provide answers to some of the tough questions we all receive on a daily basis.
Christy Humphrey
KWJJ KRSK KGON KNRK KFXX KYCH KMTT
Portland
Oregon
I love LBS because of the daily tips and category information that the daily emails provide.
Christy Humphrey
KWJJ KRSK KGON KNRK KFXX KYCH KMTT
Portland
Oregon
I love LBS because I love Broadcast Sales. The rewarding feeling I receive from helping my local Business Clients find the light switch is incredible. That being said, i sometimes forget where the switch is myself, or i try to turn it on by pulling the string. LBS, helps me fine tune turning the light on in with ideas, or might I say guiding me to use a dimmer switch to adjust to today's market, and the environment of each Client's opportunities, strengths and weakness's. I have learned, that I need all the help I can get to grow revenue for my stations, the Clients business, and to continue doing what I love; Local Broadcast Sales. Thanks for always being there like a light in the dark!
Cathy
KWRO KBBR KOOS KTEE KJMX KSHR KBDN
Coos Bay
Oregon
I love LBS because it is an informative platform that I can reach out to 24/7 making it convenient for me to find additional information and updated resolution to issues that help my clients.
Brenda Pierce
KWRO KBBR KOOS KTEE KJMX KSHR KBDN
Coos Bay
Oregon
I love LBS because of the videos and webinars. I recently discovered LBS through the Oregon Association of Broadcasters. I was sent information for a webinar that I'm interested in. I really love how LBS breaks down everything, it's so helpful! Thank you!
Alyssa Werst
KWVR-AM/FM
Enterprise
Oregon
I love LBS because they have really given me some excellent ideas on how to approach the client. Thanks!
Alyssa Werst
KWVR-AM/FM
Enterprise
Oregon
I love LBS because the weekly sales information is always helpful. I am always looking for new and creative ways to get the best for my clients. Every sales situation is different and it is great to have an arsenal of ideas to pull from. In this business we have to stay fresh and be on top of the latest information and LBS helps me do that. Thank you!
Kiera Morgan
KYTE KCRF KNCU KNPT KWDP KBCH
Newport
Oregon
I love LBS because it gets me going. In a negative based world LBS heightens the positives,which in turn energizes me to empower everyone within my sphere of influence to heighten the positives. I believe that in doing this LBS helps change the world for millions bringing positive thought and positive action.
Charlotte Mackley
Yaquina Bay Communications
Newport
Oregon
I love LBS because it is the most influential continuing education I can get on a daily bases that doesn't just stay with me but continues to spread like our air waves burst from our station's towers.
Charlotte Mackley
Yaquina Bay Communications
Newport
Oregon
I love LBS because it reminds me that as Broadcasters we "Stand for Greatness, we "Promote Community Greatness and through all we receive from LBS we get to "Partner with LBS in "Providing Greatness to and for others.
Charlotte Mackley
Yaquina Bay Communications
Newport
Oregon
I love LBS because it helps me stay connected to my community
Matt Holland
WDDZ
Pittsburgh
Pennsylvania
I love LBS because it give me some great ideas to use on sales calls. LBS also helps me create some new and interesting commercials.
Michael G Stanton
WDNH
Honesdale
Pennsylvania
I love LBS because they love radio as much as I do!!!!!! 25 years!!
Michael G Stanton
WDNH
Honesdale
Pennsylvania
I love LBS because the video sales training modules help my new account reps (and seasoned reps too) earn happy clients & more long term business.
Patrick Ryan
WEEO-FM
Chambersburg
Pennsylvania
I love LBS because the video tutorials are the best! No other medium delivers a message with as much impact and influence than video.
Jim Maffessanti
WTAE
Pittsburgh
Pennsylvania
I love LBS because after 20 years of local broadcast sales I still have a support system to keep me motivated and get great ideas that help me become more creative for my clients! Love seeing the success of my local businesses I handle! Thank you for your support!!!
Monica Fleck
WZDB WZDD WCPA
DuBois
Pennsylvania
I love LBS because every contributor presents something unique and from a different perspective, keeping the material presented fresh, and up-to-date with current trends.
Sharon Thiel
WARV
Warwick
Rhode Island
I love LBS because every offering they provide is as relevant and timely as it is applicable to my sales situations.
Sharon Thiel
WARV
Warwick
Rhode Island
I love LBS because it places a ton of great ideas for sales AND management at my fingertips when I am ready to view them. Many of the presenters can relate to our struggles and do it with a sense of humor!
Brian Richardson
WFXB
Florence
South Carolina
I love LBS because the e-mail blasts are a constant reminder that you need continual training in this industry (and every industry to which we sell)!
Brian Richardson
WFXB
Myrtle Beach
South Carolina
I love LBS because after one or two articles or videos I feel more confident in the ideas I have for an advertiser and a sincere understanding of strategy that can truly help their business grow. The information arms me with topics and conversation starters to get through the typical salesperson road-blocks.
John Burbage
WLTX
Columbia
South Carolina
I love LBS because it keeps us up to date with current, relevant sales tips, trends, revenue opportunities and industry information that keeps our salespeople focuses, challenged and engaged. This is always front and center in the LBS daily newsletter and helps get us jump-started for a productive day.
Jeff Klopfenstein
WSPA WYCW
Spartanburg
South Carolina
I love LBS because they offer great ideas that we can use for our marketing of our clients and what will work for them on an individual basis!
Jessica Knight
WSPA WYCW
Spartanburg
South Carolina
I love LBS because the sales ideas presented are REAL. They have actually WORKED somewhere. The presenters are also REAL Radio folks and know whereof they speak. Its easy to spot a phony.
Joel Swanson Sr.
KABD-FM KMOM-FM
Aberdeen
South Dakota
I love LBS because of all the different services you guys provide. My main love for LBS is centered around the weekly sales ideas! This is huge for me to go about different routes and find something that relates to my client! Different sales ideas are so important because these clients are bombarded with sales pitches everyday. Finding something that is different and appealing is huge in our market! I also love the 2nd Tuesday webinars. It is greatly beneficial because these webinars are things that can make me stand out in a loaded market to my clients and potential clients. Some of the topics covered are great reminders and things that we might forgot day to day as the day gets busy. One thing I have learned from 2nd Tuesday Webinars is to be different, separate myself from the competition and brand myself as someone clients want to work with! Thank you LBS for all of your help and teaching over the last couple years! I love LBS for many reasons, and above is just a few!
Mitch Gray
KDLT
Sioux Falls
South Dakota
I love LBS because it provides on the spot training in a variety of areas, skill sets, and topics. They are short, sweet, and to the point. Very beneficial to include in sales meetings and refer salespeople to for help on their own and for new salespeople to train at their own pace.
Luann Hasbrouck
KELO
Sioux Falls
South Dakota
I love LBS because of "This Week's Sales Idea helps keep my prospecting fresh!
Travis Dunn
KELO
Sioux Falls
South Dakota
I love LBS because they have timely information that is useful in today's media. By adding the Ask us option, I will be able to get specific info to help grow my client's business and mine. A great resource to keep up on the latest trends.
Jack Gregg
KELO
Sioux Falls
South Dakota
I love LBS because each process is laid out perfectly for me to follow, and succeed. Why re-create the wheel?
Ann Eads
KEVN KIVV
Rapid City
South Dakota
I love LBS because it is great for both veteran and new AE's to be able to use in the weekly sales meetings. The veterans always need reminders and for new AE's it's a great starting point for many different topics.
Chris Gross
KEVN KIVV
Rapid City
South Dakota
I love LBS because it is like having a professional sales mentor, available anytime, anywhere, about any subject that I could think of!
Ann Eads
KEVN KIVV
Rapid City
South Dakota
I love LBS because it's portable! I can train wherever I am, and whenever I want, Like waiting in an airport, at home, etc.
Ann Eads
KEVN KIVV
Rapid City
South Dakota
I love LBS because my LSM does a Wednesday morning sales training every week. The LBS videos are often the way she starts out, then goes further into the training.
Chris Gross
KEVN KIVV
Rapid City
South Dakota
I love LBS because there is such a variety to train on, by real people in the field.
Ann Eads
KEVN KIVV
Rapid City
South Dakota
I love LBS because for the weekly Sales Ideas. There is always something useful that is relevant to every market that you are in that is delivered to your email inbox for that extra boost that is needed to keep you on top of your sales game.
John Sterling
KGFX KPLO KJBI
Pierre
South Dakota
I love LBS because the information is priceless. Being new to the business I rarely come across something that isn't useful in some way. Great ideas and very professional.
Corey Hybertson
KJAM
Madison
South Dakota
I love LBS because the webinars are concise and focus well on the topic of the webinar; time well spent.
Karen Hagel
KJAM-AM/FM
Madison
South Dakota
I love LBS because they always answer questions during webinars and if you think of one later, you still get your answer via email.
Karen Hagel
KJAM-AM/FM
Madison
South Dakota
I love LBS because they have pertinent training with up to date information.
Karen Hagel
KJAM-AM/FM
Madison
South Dakota
I love LBS because of the video sessions. They add interesting information and techniques to our sales meetings.
Todd Holen
KKLS
Rapid City
South Dakota
I love LBS because of the sales training videos on different topics from cold calling to handling objections. We have a veteran sales staff, but it is still great to use these videos in a sales meetings as a reminder that sometimes we need to get back to basics and back to the things that have made us successful.
John D Koons
KMIT KQUL
Mitchell
South Dakota
I love LBS because the videos are a reminder. I have been in the business for a long time and have seen most of the LBS presenters more than once in person. The videos remind me of the things that I should be doing that maybe fell by the way side. The old adage "It worked so well we quit doing it. They also help remind me of some of the things that can trip up new sellers we are trying to train. I also enjoy the candid presentations and the style of the presenters. Thanks!
John Koons
KORN KQRN
Mitchell
South Dakota
I love LBS because I am a new sales Rep for KOTA-TV. My back ground is Cell phone sales. Having a resource like LBS has made a huge difference in my ability to understand various businesses and what they need from a media partner. Without LBS I would only be assuming, with LBS I am sure of what I am presenting. Thank you LBS for understanding what we in the media need to know.
Debbi Weaver
KOTA
RAPID CITY
South Dakota
I love LBS because the best ideas to bring to clients are ones that have proven results in other markets, and there is no shortage of these in the weekly sales ideas!
Wes Koehne
KOTA
Rapid City
South Dakota
I love LBS because it motivates me! I really like to get in on the live video trainings when they pertain to what I do and who I am selling. I've been through many webinars over the many years of my sales positions and I have to say that some of the ones offered here are really great! I've learned a lot from them. I also use the Weekly Sales Ideas to research new and innovative sales ideas. Thank you for all your great help! Becky
Becky Schultz
KTTW
Sioux Falls
South Dakota
I love LBS because it provides a lot of good reminders and new tips for my local sales staff.
Stacey Sieverding
KTTW
Humboldt
South Dakota
I love LBS because of the video sessions that LBS offers.
Stacey Sieverding
KTTW
Humboldt
South Dakota
I love LBS because the weekly sales ideas help my staff to 'think outside the box'.
Stacey Sieverding
KTTW
Sioux Falls
South Dakota
I love LBS because when I hit a dead end or never ending "No" customer. LBS will have helpful ideas and hints to "break through" to the advertiser. Usually the help from LBS will ad to total sales or at the least begin a relationship with the customer... which will lead to a sale eventually. Most of all I love LBS because the information and training make me a better broadcaster.
Gary Baker
KZMX-AM/FM KFCR
Hot Springs & Custer
South Dakota
I love LBS because it brings out what is awesome inside you so that it can live in the world and make a real difference.
Gary Baker
KZMX-AM/FM KFCR-AM
Hot Springs, Custer
South Dakota
I love LBS because they have great ideas for an ever changing market.
Carey Dickey
Flinn Broadcasting Corporation
Memphis
Tennessee
I love LBS because I am presented with new ideas on a weekly basis so that I can be more effective.
Gabe Mudd
WBBJ
Jackson
Tennessee
I love LBS because I can use the training to overcome objections and gain more market share and make more revenue.
Gabe Mudd
WBBJ
Jackson
Tennessee
I love LBS because I have learned new ways to overcome objections, and close sales.
Gabe Mudd
WBBJ
Jackson
Tennessee
I love LBS because it gives me new ideas and encouragement throughout my week!
Gabe Mudd
WBBJ
Jackson
Tennessee
I love LBS because it is a huge vault of knowledge from veteran salespeople. I have been watching videos and learning a lot of the tricks of the trade. I have encountered a few of the same objections that they have and now I can overcome them with ease!
Chad Bullman
WBBJ
Jackson
Tennessee
I love LBS because there are always fresh ideas and new tactics to employ.
Gabe Mudd
WBBJ
Jackson
Tennessee
I love LBS because no matter how many years I've been in the media business, no matter how many clients I've talked to in hundreds of business categories, I'm still looking for new ways to tell the story of a business - LBS ignites my brain!
Wanda Woodard
WDEF WDOD WUUQ
Chattanooga
Tennessee
I love LBS because I had very little knowledge of sales when I began and it has really helped inform me with tips and strategies.
Rachel Holt
WDKN-AM/FM
Dickson
Tennessee
I love LBS because it is always informative.
Rachel Holt
WDKN-AM/FM
Dickson
Tennessee
I love LBS because the info is always pertinent to my size market and very useful info for my clients. Great stuff for sales meetings also. BTW
Ralph Thomas
WOGY WYNU WTJS WYJJ
Jackson
Tennessee
I Love LBS because I am new to Radio Advertising. LBS is giving me the tools to be successful!
Katit Jenkins
WTFM WRZK WVEK-AM/FM
Kingsport
Tennessee
I love LBS because I enjoy the interactive videos and the variety of various business related articles. It always seems when I am struggling with a particular client category a new article from LBS arrives and gets my creative ideas flowing. Thanks for the extra motivation!!
Danni Campbell
WTFM WRZK WVEK-AM/FM
Kingsport
Tennessee
I love LBS because I thoroughly enjoy the industry specific videos. I also enjoy being able to learn more about our other broadcast friends, television! Being only on the radio side, it opens up a platform for collaberation. I love the fact that the "insider tips come from people that have been on the inside of broadcast sales. They are tried & true concepts, now just text book material. I love that there are videos, Lessons for people at EVERY level. I've been in the industry 17+ years, and I find things that are helpful to all levels of our staff. And not only our sales staff, but our general office staff. One of the hardest things we are challenged with is the competition within the digital side of media. LBS helps us learn about the lingo & get a better grasp of the terminology so we are better prepared to sell our website/digital streams, pre-rolls, etc. I LOVE LBS! I begged my GM to get it again for our staff after our subscription lapsed. The entire sales team has been pleased with it. Thank you for doing what you do!
Tiffany Hickman
WTFM WRZK WVEK-AM/FM
Kingsport
Tennessee
I love LBS because of the Automotive Sales info, knowledge is POWER when it comes to pitching to the local car dealerships!
Angela Chismar
WTFM WRZK WVEK-AM/FM
Kingsport
Tennessee
I love LBS because of the great industry info such as Automotive. Because of the great ideas for various categories. I love LBS because of all the great ideas we can get. The fall info was great! I love LBS because of of the great video sessions for sales meetings.
Leesa Wilcher
WTFM WRZK WVEK-AM/FM
Kingsport
Tennessee
I love LBS because of the training videos. They are relevant and have practical applications. It is obvious that true sales professionals currently in advertising sales are the ones writing and producing the videos. They have helped to inspire me to be more resilient and learn to adapt to a changing industry. Thank you for sharing your expertise with me.
Donna Lancaster
WTFM WRZK WVEK-AM/FM
Kingsport
Tennessee
I love LBS because the weekly sales ideas are a great brainstorming tool. I know advertisers want creative ideas, and LBS is the perfect resource to make me look like an expert!
Shelly Hutchison
WVVR WCVQ WZZP WRND
Clarksville
Tennessee
I love LBS because it helps me brainstorm ideas for prospects!
Shelly Hutchison
WCVQ WVVR WRND WZZP WKFN
Clarksville
Tennessee.
I love LBS because it is informative and a way to constantly learn and improve my sales skills.
Shannon Madlock
KAGS
College Station
Texas
I love LBS because as someone new to this industry it helps speed up the learning process creating a positive foundation for success.
Pat Robertson
KAMC KLBK
Lubbock
Texas
I love LBS because the weekly sales emails give creative ideas based on the season, and great insight into certain industries.
Jamie
KAMC KLBK
Lubbock
Texas
I love LBS because while no sales tool is ever going to be the Holy Grail of Sales, each LBS lesson offers something small that you can use to enhance your sales ability. Slowly helping you become a more well-rounded account executive.
Jordan Marion
KAMC KLBK
Lubbock
Texas
I love LBS because, I am a low powered TV Station. I a Chief Cook and Bottle Washer if you know what I mean. I am retired and I just try to sell advertisers to keep my local air available to local businesses, churches and schools. I do High School sports and that alone keeps me very busy. LBS helps me keep in touch on how to present my station. I don't have much time to prepare the best presentation and remember what I have learned over the years. By watching the videos I am refreshed and I learn how to sell today in today's world. Like I said I am the Chief Cook and Bottle Washer so I don't have the time to learn it all so I depend on LBS to help me and teach me how to keep my TV stations on the Air. Thank you LBS.
Joe Shannon
KAOB
Beaumont
Texas
I love LBS because of all the awesome resources. I am new to the broadcasting world and having this website available at my fingertips is going to make it much easier for me to enter organizations with confidence. I'm SO glad it is available. Thank you!!
Jessie Game
KAUZ
Wichita Falls
Texas
I love LBS because of the segmentation Intelligence data,marketing information and video sessions. Keep Up the Good!
Sonny Rio
KCWX
San Antonio
Texas
I love LBS because the 'weekly sales ideas' gives me the opportunity to think outside the box and create the best solution for my customer!
Robert Leal
KERA-FM KKXT KERA-TV
Dallas
Texas
I love LBS because they have figured out how to make training enjoyable, effective and painless. As a seasoned vetran of the industry (36 years in radio and TV sales) I know the importance of on-going education and staying informed on the latest industry trends. LBS is one of the best ways I stay on top of our changing industry. It's a resource that allows me to gain new ideas that easily translate into methods to better serve my clients, because when they do well, so do I.
Aldie Beard
KIAH
Houston
Texas
I love LBS because even after being in the business for over 30 years, you always can Review and Learn new things to help you grow.
Rene C. Bosquez
KIII
Corpus Christi
Texas
I love LBS because it is an integral part of our weekly sales training. The video are easy to follow and just long enough to keep the AEs attention. The handouts provided on many of the training videos are just another great tool for them to use. After watching a video we toss questions out to the team on what they like and didn't like about the training video. It helps the team open up and share ideas and practices. Danny
Danny Aguilar
KIII
Corpus Christi
Texas
I love LBS for the stright forward idea starters. The useful, on the front lines, information that is provided can be the just the kick start that is needed to get out there and get the job done. Primary example is the latest Fall information, as today is the first day of Fall, tough to believe here in South Texas, but it is true. Good stuff on the special days in November as well. I have an AC prospect as well as a sandwich shop that will be presented this week. I love LBS for the people who teach and train us. The latest session on Integrated Advertising\Marketing Solutions with Mr. Moore was truly on target for me. Ya know when you're setting in church and you feel the minister is speaking directly to you; like you've somehow been found out. That session "Integrated Selling - Part One spoke to me bg time. It's times like these that you are even more grateful for having LBS. Thank you!
Rick Geiter
KIII
Corpus Christi
Texas
I love LBS because I utilize the Account Executive training for all new hires. It is a great introduction to our industry. It is also a great website for them to view additional training as they continue to progress. I also like to use training videos to kick off discussions during our weekly Sales Staff meetings.
Sherry Saffle
KJTV
Lubbock
Texas
I love LBS because the advertiser intelligence information builds credibility with new prospects and makes established ones want to know more.
Adrian Soyars
KKYR KPWW KYGL KMJI KOSY
Texarkana
Texas
I love LBS because the instant backgrounds help open doors and build credibility with new prospects. I love LBS because it provdes insight that can help not only those brand new to broadcast sales but reminders and refreshers for a sales veteran of 25 years!
Adrian Soyars
KKYR KPWW KYGL KMJI KOSY
Texarkana
Texas
I love LBS because LBS sales ideas help me hit budget!
Brad Dubow
KLAQ KROD KSII
El Paso
Texas
I love LBS because no matter what topic I am currently researching LBS has the most creative and informative information. Plus, when I have questions, LBS always replies in a timely manner with the answer! Thanks for all you do to help me be a successful Radio Marketing Professional!
Angel Taylor
KRNH KSYY KKVR
Kerrville
Texas
I love LBS because their monthly webinars always provide takeaways relevant to today's broadcast market and provide and great ROI for my constant and never ending improvement to be the best resource in my marketplace.
April Bliss
KSCN KALK KIMP-AM KSCH KOYN KBUS KPLT-AM/FM
Mt. Pleasant
Texas
I love LBS because I receive their morning emails of sales advice, there's not a better kick-start for the day!
Brad Ballard
KSKY KWRD KLTY
Irving
Texas
I love LBS because when I find a brain in a fog with no new creative ideas, I simply log on to LBS for a wealth of information for me and my current clients! I am never disappointed!!!
Hollie Jo White
KTAB KRBC
Abilene
Texas
I love LBS because they go above and beyond to keep broadcastors informed and educated
Shannon Thompson
KTOY KBYB KTFS-AM
Texarkana
Texas
I love LBS because I've been in the radio business for 44 years (and could say I've seen it all but I wont) but I can say the LBS website is the most in-depth sales training and information resource I've seen. i don't nearly take advantage of LBS as i should but knowing its here keeps my stress level down. thanks y'all for what you do keep it up.
Steve Zetsche
KULP
EL CAMPO
Texas
I love LBS because I like the webinars and the weekly sales ideas.
Trey Johnson
KVIC
Victoria
Texas
I love LBS because as being an entry level sales, LBS has helped me learn and make more local businesses become successful through me. Thank you LBS!
Ashleigh Manjack
KVTV
Laredo
Texas
I love LBS because the "Sales Ideas have really helped me be more creative and make potential clients interested in advertising.
Ashleigh Manjack
KVTV
Laredo
Texas
I love LBS because the weekly videos have really taught me a lot. I have been at the station for a year but I didn't come from this industry. These sessions have been very informative and I am always recommending to my co-workers to watch them. Thanks for the great information and ya'll do a great job.
Alicia Owens
KXII
Sherman
Texas
I love LBS because of the weekly sales ideas. This is a great information that we can implement in our presentations. Also, the weekly sales ideas gives us the opportunity be creative with our clients. Our clients will appreciate for us to go far and beyond in developing their marketing campaign!
Nancy Alvarado
NPG KVIA
El Paso
Texas
I love LBS because, even though you may have seasoned reps as well as sales managers, there's always such good content that help not only the clients but the reps as well. Having so much valuable information at your fingertips is critical when selling radio. LBS provides up to date information that helps us close more sales, helps us understand the client's needs and helps us prepare ourselves for an ever changing industry. The sale is only half the battle. The preparation is the success of it! Thanks LBS. Vermont loves you!
Glenda Hawley
WJJR WSYB WZRT WJEN WDVT
Rutland
Vermont
I love LBS because I am new to the marketing industry, although, marketing was my major in college it's a lot different when your in the field doing the work. Marketing and radio have been my dream for a long time now and I finally have the opportunity to pursue the career I've waited a long time for. I want to be the best I can be and honestly without having lots of help from LBS I wouldn't know what I need to know for this job. I am hungry for knowledge and with LBS I get plenty of it, when I have an idea I go to the LBS site and see if there are any ideas on how to go about what I'm thinking, usually I will find something to help me and it's usually successful! Thank you LBS for being there when I need you most, and even when I don't but I'm in the mood to brows and read something of interest.
Alexis Simon
WMOO
Derby
Vermont
I love LBS because I check it every morning for sales training and advertiser intelligence. Thank you.
Aaron Tourville
WTNN
South Burlington
Vermont
I love LBS because I was recently promoted and love the mangers section and learning new management skills. Thank you LBS.
Aaron Tourville
WTNN
South Burlington
Vermont
I love LBS because it keeps me updated on market trends and information. I also love the training and refreshers. Thank you.
Aaron Tourville
WTNN
South Burlington
Vermont
I love LBS because not only do I always learn something new but I also love that I can go back and get a refresher on certain things.
Aaron Tourville
WTNN
South Burlington
Vermont
I love LBS because I can always find a training video for the market segment I'm focusing on. LBS gives me the competitive advantage over other media AE's in the area.
Holly Burnham
WVNY WFFF
Colchester
Vermont
I love LBS because I just started in March 2019. I have 18 years of advertising sales experience, however it's been many years since I sold Broadcast TV. I learn so much from these webinars plus they reinforce all that I have learned over the years. Refreshers are a good thing. I have a mental list of prospects going through my head as I watch many of the training videos. Thank you for all of your help.
Holly Burnham
WVNY WFFF
COLCHESTER
Vermont
I love LBS because it helps my accounts make money. The advice I receive on LBS directs, advizes and encourages me to write ads that sell product and at the end of my day that is what it is all about.
Melissa
KAPS KBRC
Mount Vernon
Washington
I love LBS because it is extremely informative, has a lot of learning videos and the LBS site is easy to maneuver around and locate what I need to make the sale. Our entire sales staff loves LBS so much that when WSAB decided not to carry LBS we convinced our owner to pay for it.
Kyla Salas
KAPS KBRC
Mount Vernon
Washington
I love LBS because the weekly videos keep my sales staff and I learning how to help our clients more effectively. Because of LBS we can walk in to a client and know what we are talking about, whether it be about their business, how to connect with different personalities or marketing in general. Our team learns something new each week from LBS! Thank you!
Kyla Salas
KAPS KBRC
Mount Vernon
Washington
I love LBS because of the quality of the information. The contributors are some of the best in the business. Everything has an actionable focus. If you implement the insightful/education material in your sales system you WILL make money. I especially loved LBS when our state association was providing it for us - It's been a bit difficult to love it since they aren't anymore - and no we don't have a local budget to pay for local broadcast sales.
Bob Berry
KIMA KUNW
Yakima
Washington
I love LBS because it has been the absolute best teaching and information source for me that I have been a top biller for consecutive years running now! And I knew nothing about radio when I was hired.
Jennifer Heneghen
KKRT KKRV KWIQ KWLN
Wenatchee
Washington
I love LBS because it is the most thorough and relevant training site I've ever seen for the industry!
Allyn Griffin
KTEL KWHT KWVN
Walla Walla
Washington
I love LBS because it's: Learning Big Ideas Sales
Katie Elliott
KXLY
Spokane
Washington
I love LBS because of all the great sales ideas to take to our market!! Thank you so much for helping us out more money in our pockets!
Katie Elliott
KXLY
Spokane
Washington
I love LBS because of all the great training tools they provide to help build my portfolio of clients. THANKS LBS
Katie Elliott
KXLY
Spokane
Washington
I love LBS because the sales tips I receive plant seeds that cultivate into new ideas for my clients that spend more money with our station and make me money. Win-Win-Win
Katie Elliott
KXLY
Spokane
Washington
I love LBS because KNOWLEDGE IS POWER. LBS experts provide the knowledge necessary to excel in today's competitive media sales arena.
Rod Schwartz
Radio Sales Cafe
Pullman
Washington
I love LBS because NO SCHEDULE CONFLICTS. Because LBS online content is available 24/7/365, I can study on my schedule, any time, anywhere.
Rod Schwartz
Radio Sales Cafe
Pullman
Washington
I love LBS because REPETITION IS THE MOTHER OF LEARNING. LBS content is archived and indexed to facilitate repeated exposure, to drive home the principles and techniques provided by LBS experts.
Rod Schwartz
Radio Sales Cafe
Pullman
Washington
I love LBS because they give me ideas to take back to my clients and helps me close the sale!
Michele Beto
WBOY EBOY
Clarksburg
West Virginia
I love LBS because it is a different challenge every day . No two days are the same. That is why I have been doing it since 1978. It is like having your own business without the financial investment .
Sam Gattlieb
WCHS WVAH
Charleston
West Virginia
I love LBS because it's daily and I find it much more helpful than TVB
Al Marra
WOAY
Oak Hill
West Virginia
I love LBS because I have been in the Sales Industry for 17 years (Cosmetics Management) and have a degree in Marketing and Management. I was looking for a career change and was hired as an Account Executive in Radio. I thought that with all my experience in sales, people skills, and with my degree, that this would be a piece of cake. The harsh reality was, however that I was trying to sell to so many businesses that I knew nothing about! And this became apparent with my clients! Embarrassing, to say the least. I wasted so much time researching businesses on Google before LBS, that I wasn't spending enough time in the field and getting sales, or selling effective plans to suit these clients. LBS is my one -stop shop for all the information I need to feel confident going into these businesses and truly being informed of their particular needs, and putting together excellent proposals that will truly help them, as well as increase my sales and time management! Thank you, LBS for consistently giving tips to the new gal in radio about how to market to, and serve the needs of the wide range of clients I have!
Elizabeth Tolbert
WSTG WRIC
Princeton
West Virginia
I love LBS because I am very new in the industry and LBS has allowed me to attain experience based knowledge and build rapport with my clients to effectively maintain and grow my book of business. Thanks for everything. Literally.
Justin Harrah
WVNS EVNS NVNS
Beckley
West Virginia
I love LBS because it is a great resource to educate my clients with.
Katherine Ramirez
WDJT WYTU
Milwaukee
Wisconsin
I love LBS because of the webinars. I am new to sales and I learn something new on each one. The webinars keep me motivated to come up with new ideas and try new things with my clients.
Kayla Dorsett
WDUX-AM/FM
Waupaca
Wisconsin
I love LBS because I always learn something new, or am refreshed with hammering in the ideas necessary to make new friends and clients!
Ryan Bair
WGNV
Milladore
Wisconsin
I love LBS because of the great ideas that come into my email. I look forward to the email coming and there is always great content. Even if the ideas don't work for the situation, I feel that I have learn something that will help me in the future. I love LBS because it helps me find new prospects. I read, Listen to the info and then I start researching companies in the field.
Andy Vanremortel
WLUK WCWF
Green Bay
Wisconsin
I love LBS because of the great articles and resources available at anytime on localbroadcastsales.com. Keep up the great work! I love LBS because of the great articles and resources available anytime on localbroadcastsales.com. Keep up the great work!
Terry Stevenson
WOMT WQTC WLKN
Manitowoc
Wisconsin
I love LBS because the insights are by real people who actually go out and sell. And there's info on a huge variety of topics ranging from basic to advanced.
Thomas Carroll
WSJP
Hartland
Wisconsin
I love LBS because I really appreciated Mark Levy's webinar today. Did you ever refresh and re-boot ME today Mark!!!!"
Gary Zimmerman
WTMB WXYM WBOG KQEG
Sparta
Wisconsin
I love LBS because they offer the best webinar I've experienced. It was the first one I've had access to at LBS. NO really, FIRST webinar and I was Impressed you guys! Keep up the good webinars. Maybe I can partake again. The standout line that was shared: 'Brand yourself by selling your experience and your passion for Broadcast Radio. Don't sell news and sports.' Thanks again! "
Gary Zimmerman
WTMB WXYM WBOG KQEG
Sparta
Wisconsin
I love LBS because it gives me training resources for my team, and myself! As a young sales manager, it's invaluable to keep learning and growing, and you all help me do that every week!
Caleb Svendsen
WWIB WOGO
Eau Claire
Wisconsin
I love LBS because it supplies great training for us, so we learn by their successes, not by our mistakes
Steven Flater
WWIB WOGO
Chippewa Falls
Wisconsin
I love LBS because the Advertiser Intelligence data helps us create great value propositions that really get the prospects attention, and gets us back for more meetings. the video sessions have street smart ideas that we can implement immediately, and the speakers are well versed - no nonsense.
Steven Flater
WWIB WOGO
Eau Claire
Wisconsin
I love LBS because the Advertiser Intelligence data makes my prospects listen!
Steven Flater
WWIB WOGO
Chippewa Falls
Wisconsin
I love LBS because the video sessions are fantastic for training, and for ideas/research
Steven Flater
WWIB WOGO
Chippewa Falls
Wisconsin
I love LBS because the video sessions are offered by streetwise instructors!
Steven Flater
WWIB WOGO
Chippewa Falls
Wisconsin
I love LBS because the weekly sales ideas help me get my creative juices flowing!
Steven Flater
WWIB WOGO
Chippewa Falls
Wisconsin
I love LBS because their videos help our team stay creative and on-trend so we can keep long meetings to a minimum!
Caleb Svendsen
WWIB WOGO
Chippewa Falls
Wisconsin
I love LBS because it's super informative for a new sales rep such as myself.
Chelsey Saizan
KGWC KFNB KWYF KLWY
Casper
Wyoming
I love LBS because of access to the unlimited information that allows me to be the best that I can be at what I do; consult with clients to assure that they are considering a plan based on reliable and current information that can also facilitate reasonable expectations before he/she signs an agreement that includes a proposed schedule and commercial production in their marketing strategy.
Theresa White-Schueler
KGWC KFNB KWYF KLWY
Casper
Wyoming
I love LBS because I'm good, but what I don't know can fill Noah's ark. I really depend on LBS to fill in blanks. Videos are important, good information and focus on what is important making my clients money, hence making me money. "Ideas come in handy when I have No idea. I suppose the most important thing is when discouraged, or in a rut I get a shot in the arm with LBS. Thanks Doctor LBS
Mike Randleman
KGWN NGWN OGWN
Cheyenne
Wyoming
I love LBS because of everything they offer. The Ask LBS section as well as the fantastic, informative videos, sales ideas, advertiser data, etc. I love all of the information. I love having so many resources to help me do my job. My only problem is finding enough time to explore it all!!
Sue Engelhardt
KLGT KZZS KBBS KHRW
Sheridan
Wyoming
I love LBS because you have such great videos for ongoing training and you even have a "new hires section. I told a new salesperson at our stations about it, and they've been enjoying all the information. Thanks! I'm really enjoying the information on holidays and other ideas (cupcake day, etc.) to use to build new ad campaigns and promotions. LBS is always a wealth of information. Thanks! The videos are short and to the point. I can watch a few and still not feel like I'm taking too much time away from other things. I love LBS because they are prompt with their responses to problems. When I had a problem with my login a while back, I was helped immediately so I could proceed and find the information I was looking for.
Sue Engelhardt
KLGT KZZS KBBS KHRW
Sheridan
Wyoming
I love LBS because I have a half-hour commute to and from work each day, so I've started listening to the LBS webinars in the car. Of course I'm not watching them, but the information is covered so well by the presenters, listening to the audio only isn't a problem. Thanks!

Sue Engelhardt
KROE KZWY KWYO KYTI KLQQ KOWY
Sheridan
Wyoming
I love LBS because I'm really enjoying the Ask LBS section. There are good ideas for copy issues, information on setting up sales meetings, facebook, co-op, and more. It's quite a treasure trove!
Sue Engelhardt
KROE KZWY KWYO KYTI KLQQ KOWY
Sheridan
Wyoming
I love LBS because it's informative and after 25 + years in the marketing business you can learn new information , ideas, and promotions from LBS.. THE value is up to date information.. and the once a month video trainings that they provide have valuable information in them.. once a month, one hour, can give you different thoughts and ideas on how to approach clients.. and especially the tough ones.. In marketing you never stop learning and LBS IS A GREAT RESOURCE TO USE.
Gay R Higley
KROE KZWY KWYO KYTI KLQQ KOWY
Sheridan
Wyoming
I love LBS because it's like having your very own school to access whenever you want. With all the selling skills videos you can keep learning every day.
Sue Engelhardt
KROE KZWY KWYO KYTI KLQQ KOWY
Sheridan
Wyoming
I love LBS because not only do they teach us and keep us up-to-date on advertising trends, intel and more, they do fun things like give away prizes!!
Sue Engelhardt
KROE KZWY KWYO KYTI KLQQ KOWY
Sheridan
Wyoming
I love LBS because of their 2nd Tuesday webinars. I always pick up some information I can use!

Sue Engelhardt
KROE KZWY KWYO KYTI KLQQ KOWY
Sheridan
Wyoming
I love LBS because there are so many good webinars and trainings online that I can access them whenever I have time

Sue Engelhardt
KROE KZWY KWYO KYTI KLQQ KOWY
Sheridan
Wyoming
I love LBS because there is always something new to learn in the weekly sales videos.
Sue Engelhardt
KROE KZWY KWYO KYTI KLQQ KOWY
Sheridan
Wyoming
I love LBS because there's always something interesting to learn in their 2nd Tuesday webinars;
Sue Engelhardt
KROE KZWY KWYO KYTI KLQQ KOWY
Sheridan
Wyoming
I love LBS because you can go to the recorded webinars any time of day or night. Sometimes it just doesn't fit in my schedule to attend a particular webinar, but I know I can find it on LBS later and watch it when I have time!
Sue Engelhardt
KROE KZWY KWYO KYTI KLQQ KOWY
Sheridan
Wyoming
I love LBS because as a new hire it helped give me direction and a strong foundation of where to begin my career.
Jillian Martin
KRRR KAZY KRAN
Cheyenne
Wyoming
I love LBS because I always find great ideas that can be presented to the sales team to lift them up and renew their fresh faces to a client.
Nikki Flowers
KTAG
Cody
Wyoming
I love LBS because the information and ideas come "right from the horses' mouth" The use of videos to deliver the wide variety of info makes it easy to understand and apply. So even an old-timer like me, who did his best to destroy his brain cells in the 60's and 70's, can make use of LBS! Thanks for being such a great source of practical and usable ideas!
Ray Rintamaki
KTAK KVOW
Riverton
Wyoming
I love LBS because of the monthly sales webinars! I think the presenters are engaging and informative. I really enjoy the opportunity to hear different ideas from around the country as I work for 2 amazing radio stations in rural Wyoming. My resources were limited until I started participating in the LBS webinars. Thank you for continuing to bring information that is applicable not just pretty words. Presenters who understand our business and with tangible tactics that I can implement with my clients. Keep up the great work LBS!!
Stacey Jarrett
KTGA KBDY
Saratoga
Wyoming
I love LBS because they reach out to our members every day through their training videos, helpful website, 2nd Tuesday Webinars, top 3 videos, and the best part is NO TRAVEL required. Our members LOVE LBS!
Laura Grott
Wyoming Association of Broadcasters
Cheyenne
Wyoming