T
hrough your station's LBS membership, your state broadcasters association is making LBS' ongoing webinar series available to you for FREE! To attend a webinar, simply click on the "Registration Link" next to the session you are interested in. There is no limit to the number of webinars you can register for, and you have full permission to allow anyone else within your station to watch as well (i.e. you can hook a laptop up to a projector and show the session to your entire team).
This page is updated often with new webinar opportunities, so check back on a regular basis!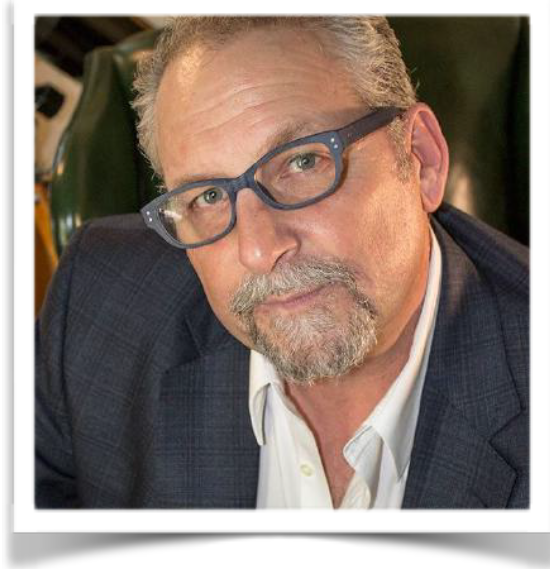 Paul Weyland works with local radio and television stations across the country. He's constantly dealing with local direct clients. You'll come away from the session fresh with great ideas you can go out and pitch immediately. And because this is a Paul Weyland session, you can expect to be thoroughly entertained as you learn and professionally grow.
Mastering Long-Term Local Sales Strategies
Presented by: Paul Weyland, LBS Broadcast Selling Expert
Tuesday, October 10, 2023 - Noon - ET
(stay tuned afterwards for Q&A!)
Starting a new month with an empty sales ledger is a tough spot for anyone in the broadcast sales industry. It feels like a constant uphill battle, like Sisyphus pushing that boulder up the mountain, only to see it roll back down again.
But what separates the top-billers in every market, regardless of their size? The answer lies in having a monthly roster of 32 active accounts on the air. And here's their secret: LONG-TERM CONTRACTS. Yes, it's the annual contracts that hold the key to success. Just picture starting a fresh month already at 75-85 percent of your sales goal!
Now is the ideal moment to approach local decision-makers with a pitch for long-term commitments if you want to secure a spot in their 2024 budgets. In this enlightening session, Paul Weyland will walk you through laying the groundwork for a long-term proposal on your station. You will gain insights into how to secure appointments with decision-makers and, more importantly, how to deliver a compelling presentation that will leave your client intrigued by the prospect of long-term business.
Beyond long-term contracts, Paul will also provide guidance on any product or service category you are currently working on, including those clients you are still trying to win over for holiday schedules.
View previous LBS webinars below!
Use this little search bar to filter the webinars by topic, date, or presenter.
Date
Webinar Title
Description
Presenter
Presenter Title
September, 2023
The Thriving Podcast Landscape for Broadcasters
Broadcast and podcasting have evolved into integral components of the modern media landscape, captivating local and even worldwide audiences. If you sell, compete against, or want to be better acquainted with the complementary digital product, you'll want to join us. Selling within a podcast blend of information, entertainment, and storytelling in compelling formats is a unique skill. Hear the strengths and weaknesses of how podcasts can expand your audience and your client's advertising budgets.
Andy Waits
Owner, Podcast Axis
August, 2023
WARNING: Yesterday's Sales Success
Puts You In Danger Today!
(And What to Do About It)
Attention: All Broadcast Sellers and Leaders! Securing valuable one-on-one time with prospects and clients is getting harder as the business landscape evolves. It's evident that LOCAL businesses have become more cautious in their approach, and signing long-term contracts has become increasingly challenging. Have you noticed that closing sales has become a bit tougher recently? You're not alone!

In light of the current environment out on the street, we recognize the need for swift adaptation to the shifting sales dynamics. While some sales principles remain timeless, relying solely on yesterday's strategies will actually hinder your success rate and profitability in today's market.
Gary Moore
LBS President
July, 2023
Setting Appointments Successfully / Knowing Your Client's Margins!
Learn how to improve your appointment-setting skills in today's broadcast-selling environment and increase the chances of prospects keeping their scheduled appointments. Discover proven professional techniques to overcome the challenging obstacle of securing in-person appointments and find out how understanding your client's margins can help you make the most of your valuable appointment time.
Paul Weyland
LBS Broadcast Selling Expert
June, 2023
Top 10 Tips On How To Be A Broadcast Sales Superstar!
How did a career as on-air talent that led to being nationally recognized as an award-winning major market radio program director transform into a multimillion-dollar broadcast seller?

Listen to the story and find out the "secret sauce" that can help broadcast sellers make a significant leap in sales and money earned!
Stefan Rybak
LBS Broadcast Selling Expert
May, 2023
Is Artificial Intelligence A Threat To
Broadcast Sellers And Ad Creators?
Should you use new and flashy AI tools such as ChatGPT and Bard to write your clients' ads? Can AI services work to your benefit, and how? Does AI art have a future in advertising? Will this quickly emerging technology eliminate your job? Real-world examples show us that there is a proper time – and place – for broadcasters to use these AI tools.
Tim Burt
LBS Creative Expert
April, 2023
Hard Truths Every Broadcast Seller Needs to Understand and Overcome!
What is management looking for from salespeople during these tough times? Solid answers and leadership on behalf of your clients are absolute "musts" for a broadcast seller to achieve meaningful levels of success. There is no "quick fix". Instead of searching for one, broadcasters must consistently get results for their clients and prospects – especially in today's economy.
Mike Costa
CEO of Costa Media Advisors & LBS Broadcast Expert
March, 2023
How Broadcasters Can Win Back LOCAL Car and Truck Dealers (in a BIG way)!
John Tkac shares:



How to speak so your LOCAL dealers will listen;
How manufacturers are pressuring your LOCAL dealers;
LOCAL opportunities in new vs. used vs. certified pre-owned;
Current LOCAL dealer "pain points" that your station can solve; and
Strategies for being relevant to your LOCAL auto dealers today!

John Tkac
LBS Automotive Expert
February, 2023
Better Advertising Campaigns Aren't Just Essential, They're Existential!
LBS Broadcast Selling Expert, Paul Weyland, explains that most commercials still look and sound as bad as they did 40 years ago (big announcer voices reading scripts riddled with cliches, disclaimers, loud music and noise) simply because that is all the client knows about advertising. And for the most part it's all many of us in management, sales, production and promotions know.  For a variety of reasons, new media choices and a wobbly economy, radio and television revenues are decreasing. So, for us and our clients, better advertising campaigns aren't just essential, they're existential.
Paul Weyland
LBS Broadcast Selling Expert
January, 2023
Attention Broadcast Sellers and Leaders: Never Be Boring!
Valerie Geller, President of Geller Media International, asks whether you are communicating powerfully and if your presentations are relevant, unique and effective for clients?  In this session, she covers the 3 mistakes sales people make, how you can communicate more effectively, how to tell YOUR story and help clients tell THEIR Stories, and how to never be boring!

Today's radio, TV, and digital selling environments are more demanding than ever. Success with your most productive clients requires enhanced sales and communication skills. Discover communication techniques to engage with clients instantly along with proven tips and techniques to transform your approach into a more powerful communicator, seller, and commercial storyteller.
Valerie Geller
President, Geller Media International
December, 2022
How to Get More From Your Current Customers
Discover how to become a Doctor of Advertising Solutions, why selling long-term is better than short-term in today's climate, why most contracts are sold with inadequate frequency to be effective, and how to deal with pricing concerns.
Chris Fleming
President of CD Media Consulting
November, 2022
How to Quadruple Your Local Direct Sales!
Are you frustrated with being ghosted by local direct decision makers? Sick of being shuffled off to do-nothing "marketing directors"? Are you losing budget to social media? Tired of chasing after clients that never close? Done with being told you're too expensive or that you're not Number One? Congratulations. You're not alone.

During this session, we will deal with these issues AND tell you the secret of how to quadruple your local direct sales.
Paul Weyland
LBS Broadcast Selling Expert
October, 2022
Allowing Yourself to Be an Average Broadcast Seller Is a Formula for Failure
There was a time - not so long ago - when an average salesperson could succeed in our industry. The pandemic, advances in digital ad technology, and the attitudes of consumers have completely changed that. If you want proof, just ask any seasoned top seller that you know. Today, we are also faced with a once-in-a-lifetime opportunity to reach new levels of success by redefining self-development and building our professional skills.

In this session, we will discuss what you need to do to keep mediocrity from causing tremendous harm to your career path and how to take full advantage of today's opportunities to become a local marketing hero. When selling broadcast, the difference between "average" and "superstar" often comes down to focusing on the right things and slightly changing a behavior or two. Be ready to be challenged to change your career for the better!
Gary Moore
LBS President
September, 2022
Why Winging It With Social Media Doesn't Work for Broadcasters
Building a brand in the social space can often feel overwhelming and elusive, especially with limited resources. Join us as we break down three specific techniques to elevate brand-building and audience development with those limited resources. It's never too late to refine and reset your approach to social media!
Lori Lewis
LBS Social Media Expert
August, 2022
Using Creative To Get Broadcast Back On The Radar
LBS Creative Expert, Tim Burt, provides a solution for what to do when a client or agency says, "We only buy digital!" and explains how this is the perfect time to take control and prove your worth! Traditional radio and television have become an afterthought for some retailers and service providers and Tim discusses how to overcome the "we only buy digital" objections by utilizing an innovative and highly creative marketing package.
Tim Burt
LBS Creative Expert
July, 2022
Mastering the Qualities of the Best Broadcast Sellers
Developed through real-world experiences of working with the "best of breed," see what elements make salespeople outstanding in their appearance and attitude. Learn how to create the best rapport with your customers and how sales pros and leaders can excel in today's challenging environment. More importantly, discover how you can incorporate those traits within yourself to be YOUR best at the "art of sales!"
Mike Blinder
Publisher of Editor & Publisher and LBS Media Expert
June, 2022
3 Easy Ways To More Engaging, Authentic And Profitable Copy
Broadcast Sellers have learned to consistently outperform other media representatives by providing more value to their clients. A massive contributor to a broadcaster's value proposition is the willingness to commit to being an ongoing student of creativity and to acquire the skill sets to best position the strengths of advertiser messages.
Blaine and Honey Parker
LBS Branding Experts
May, 2022
What We Can Learn From Ad Agencies About Selling and Retaining Long-Term Local Direct Business
Over the decades, we in Broadcast Media have observed that while many advertising agencies we work with have become needier and greedier, we can't escape the unmistakable fact that they seem to have a knack for winning and retaining multi-year relationships with their clients.

In this special presentation, we'll explore some of the closing tactics agencies use to convince their clients to commit to these long-term arrangements and how we can use those same techniques to keep local direct clients local…and direct, for multiple years.
Paul Weyland
LBS Broadcast Selling Expert
May, 2022
Does Price Matter to Your Clients and Station?
Chances are that you don't have the lowest-priced ad packages in your marketplace. It's to your advantage to not sell advertising based solely being the lowest-priced ad vehicle on the block. When you prove that your value is greater than the price you are asking for, cheaper competition doesn't matter so much. We'll discuss comparing value-based price strategies to price-based approaches and how to establish a higher caliber advertiser account list over the long term. We'll also discuss the two significant reasons advertisers don't buy, how you can deal with those issues up front, and increase your chances of closing sales professionally!
Gary Moore
LBS President
April, 2022
Mastering the Entire Appointment Setting Process
Find out how to improve your efforts to gain prospects' attention and your client's interest as you labor to establish more meaningful appointments. This session includes field-tested techniques that will lead to more sales along with some memorable stories.
Paul Weyland
LBS Broadcast Selling Expert
April, 2022
Data-Driven Audience Packaging to Drive Sales
Jump into this enlightening session for clarity on the dynamics of data-driven audience packaging. See how it can open doors to new advertisers and categories and how these capabilities will get you into conversations that are often out of your current reach.
Mark Landon
LBS Digital Expert and co-founder & managing partner of Recrue Media
March, 2022
Reasons to Keep Advertising Even During Inventory and Labor Issues
Do you have clients or prospects who say they have no reason to advertise because they are experiencing retail inventory and labor issues? Paul Weyland has some concepts for you to consider and adapt to use in your local sales calls. You'll be surprised at how many compelling responses to this common objection can be ready to share and discuss throughout your day! Hey, this almost sounds like a competitive advantage through some professional preparation that will help you to outshine your competitors.
Paul Weyland
LBS Broadcast Selling Expert
March, 2022
Approaching Auto Dealers During These Historical Times
The majority of broadcasters have experienced extreme declines in auto revenue during the past year. Are there ways to increase your dealers' spending with your traditional and digital promotions? John Tkac says the answer is a resounding "yes!" In this session, John will cover what has happened and where that money has gone.

How do we regain dealers' marketing dollars in the midst of their inventory challenges? How do we, as broadcasters, learn to think more like a dealer? Be one of the few ad sellers in your market who know these secrets and discover strategies to maximize your LOCAL auto ad share.
John Tkac
LBS Automotive Expert
February, 2022
Insta-Branding and the Commercial Quickie!
In the oversaturated information age, the business with the best brand sticks out and wins big. But what happens when you have a client with an ill-defined brand--or worse, no brand? And they have to be on the air ASAP. We've all been there.

Here's one way to figure out the brand and write the first commercial in about half an hour--laying the foundation for all the advertising to follow. Honey and Blaine Parker are going to show you the work they each did for a real business in about half an hour. Two different brands. Two different approaches to the commercial. And two different ways to take the advertising for an ongoing campaign. It's simple to do--and can make your job easier and more profitable.
Blaine and Honey Parker
LBS Branding Experts
January, 2022
The Broadcast Seller's 10 Commandments for Modern Leadership and Success
Every broadcast sales professional and leader is in a competition for their future. Every day, significant traditional and digital opportunities are presenting themselves to you along with a new level of challenges. Learn what it takes to be unique and original as you break through a "resetting" economy that demands both new methods of communication and higher standards for success. Your clients are working hard and they need you to lead the way in our new transactional business environment!
Gary Moore
President of Local Broadcast Sales
December, 2021
The Girlfriend's Guide to Closing the Deal
An honest and intimate conversation with Melody as if she's speaking one deal-making woman to another. Here is wisdom passed down from mentor to mentee. A message on how to spot what and who is "real" in business, and pivot successfully, even under adverse circumstances. Melody was inspired to write the book "The Girlfriend's Guide to Closing the Deal" after receiving rave reviews for a similarly themed speech she delivered to the National Association of Women Business Owners' annual luncheon in Chicago following the 2016 Presidential Election. Melody huddles down with broadcasters to share colorful observations - both humorous and serious - from her upbringing and her entrepreneurial journey.
Melody Spann-Cooper
Chair & CEO of Midway Broadcasting Corporation
November, 2021
How To Write A Creative Spot in Minutes - Even If You Are a Newbie!
Regardless of the time of year, your clients are depending on you to deliver results. When a client wants to be on the air but has no idea what to talk about in their spot, or you know their ad is an unfocused mess and is beyond repair, it's on YOU to devise an ad that will bring them traffic. Learn the "Subway Map Method" to writing a spot – in minutes – that can speak to your client's audience and solve their problem.
Tim Burt
LBS Creative Expert
October, 2021
Today's Unconventional Approach to Retail and Professional Services Ad Selling Success!
We all know how important the Christmas season and other year-ending holiday sales are to our advertiser's bottom line. A refreshing approach is to lead our clients from an unhealthy seasonally-dependent schedule to ongoing marketing success. We can do this by educating consumers on how to benefit and receive value from our stations year-round. Be prepared to have your traditional mindset rattled and see more success because of it!
Paul Weyland
LBS Broadcast Selling Expert
October, 2021
Building Broadcast and Digital Strategies That Will Get Your Dealers' Attention Now!
Your dealers are looking for media professionals to provide winning solutions that will help them sell cars both today and tomorrow. The principles covered in these sessions will prepare you to gain more than your fair share of your dealer's ad budgets!
John Tkac
LBS Automotive Expert
September, 2021
Why You Deserve A Raise Next Year And Precisely How To Get It!
In this information-packed and entertaining session, find out exactly what you need to know now to have a killer 4th Quarter and how to plan for a terrific next year!
Paul Weyland
LBS Broadcast Selling Expert
September, 2021
Why Engagement Is the Social Media Metric that Matters First!
Engagement is the tell-tale sign from the audience that your content is accomplishing two main goals: Capturing Attention & Converting It Into Action. But let's dig deeper into why engagement is the metric that matters.

LEVERAGE: Engagement rates need to be monitored because healthy engagement is how we influence fans to invest in us with their time & actions. This is way more important than vanity metrics (the number of fans or reach)
LONGEVITY: The longer someone spends engaging with your content (viewing, reading, captions, commenting, etc…), that engagement extends the life of the content, opening opportunities to be seen by more.
LOST: Without engagement - we're like a ghost ship - floating around the social space; no one manning the ship, no one caring about our ship. So, don't just give engaging content - be responsive and interact with the community too.
Lori Lewis
LBS Social Media Expert
August, 2021
Leadership and Sales Philosophies for Today!
Today's leaders and sellers are facing challenges and opportunities that have never been addressed before. Paul Weyland will provide you with broadcast leadership and selling philosophies for you to consider as you make this year one of your best ever. Come prepared to expand your thinking on how to raise your professional status and servicing our customers at stellar levels.
Paul Weyland
LBS Broadcast Selling Expert
August, 2021
Budgeting After an Economic Shutdown
Mike Costa, CEO of Costa Media Advisors and LBS Broadcast Expert, discusses how being effective in the recovering economy requires us all to be even more on top of our game than we needed to be before the shutdown. Being average is no longer an option. For the serious seller, there has never been a better time to be in the broadcast and digital marketing world. Discover how to help your clients plan their ad budgets for the road that lies ahead, when you should be talking with your clients, which clients to focus on, and both the internal and external advantages that are in it for you!
Mike Costa
CEO of Costa Media Advisors and LBS Broadcast Expert
July, 2021
Broadcast Selling Is Always Evolving
LBS Digital Expert, Greg Gibbons, discusses the fact that there has never been a more urgent time for broadcast sellers to truly comprehend marketing from a traditional, digital, and events perspective. Today's TV and Radio salespeople must be more than just "adequate" multimedia consultants. Local digital agencies will continue to win more and more account control unless the local broadcast seller knows how to champion their clients' complete marketing plans.
Greg Gibbons
LBS Digital Expert
June, 2021
Advertising Is A Bar Where Nobody Knows Your Name
Discover three epically tragic mistakes that make advertisers anonymous and profitable ways for you to help clients avoid them!

Anonymity is great—unless you're trying to sell something. An advertiser who is anonymous IN THEIR OWN AD CAMPAIGN ends up with an expensive explosion in their face and a meaningless interruption to the person who matters most: the customer.
Blaine and Honey Parker
LBS Branding Experts
May, 2021
7 Steps to a Fantastic Recovery!
Mark Levy, LBS Broadcast Selling Expert and President of Revenue Development Resources, discusses seven overlooked details that will make you better prepared to build and enhance your selling efforts during a time of economic recovery.
Mark Levy
LBS Broadcast Selling Expert and President of Revenue Development Resources
April, 2021
Are Long-Term Advertising Contracts Possible in Today's World?
When you establish meaningful local-direct professional relationships, you ultimately increase your contract selling skills while keeping customers for life. We'll discuss how to improve your account list value with passionate, loyal clients who will refer other businesses to you. Help your clients to spend a larger share of their budget with you now, establishing trust in your range of services and abilities. We'll also discuss setting up client meetings and keeping control of the discussion. As you go from business to business, you will find "it's the best of times or the worst of times," in other words, it's the perfect time to introduce long-term rock-solid agreements to your clients.
Paul Weyland
LBS Broadcast Selling Expert
April, 2021
Over-The-Top - What Every Local TV and Radio Seller Must Know As You Sell For, Or Compete Against, OTT
This fast-growing segment of media sales is doing more than taking your money. In many ways, it's defining the future of advertising. So, drop in and find out the things you should consider and know about what's available to your clients on this "new TV" front. "But wait", you say, "OTT isn't television!" Really? Your advertisers think it is!
Mark Landon
LBS Digital Expert and co-founder & managing partner of Recrue Media
March, 2021
Weyland Wednesdays - How to Easily Create Powerful Proposals That Your Clients Will Love!
Paul Weyland's SOS summary proposal template is bullet proof and field-tested by broadcasters and advertisers. The SOS steps to conduct meetings with your clients are logical and insightful. Be confident on every call and add long-term dollars to your bottom line. Come learn the how-to's in creating meaningful presentations through your client's eyes. Paul's formula will become a welcome surprise to your clients and prospects.
Paul Weyland
LBS Broadcast Selling Expert
March, 2021
Make A Better Offer (Or Someone Else Will)!
As businesses reopen (or readjust), getting traffic for your clients isn't going to be enough to increase their sales. Simply promoting free consultations and encouraging website or store visits is practically worthless.

The real money is in the offer the client makes.

Most local radio & TV ads these days simply brag about how awesome a business is – instead of making an offer. When offers are being made by local clients, they tend to be bland… at best. If you have clients who need more traffic and sales, then a strong offer that is frequently repeated to your audience is key to their (and your) success.
Tim Burt
LBS Creative and Marketing Expert
February, 2021
Weyland Wednesdays - How to Get More Appointments!
Would YOU return YOUR cliche voicemail, email and text messages? Then why would you expect a potential client to return them? In this session, we will explore how to create messages that will compel local direct decision makers to return your calls.
- Do you find it more awkward to ask for appointments today?
- Are you finding your clients and prospects a bit more cranky?

Your daily broadcast and digital appointment setting challenges can be accomplished in today's environment successfully with less stress.
Paul Weyland
LBS Broadcast Selling Expert
February, 2021
Relief and Hope for Local Auto Dealers
Your local auto dealers have enjoyed record sales during the past several years. We all know that 2020 caused business at many showrooms to slow to a crawl, if not stop altogether. As their local broadcast expert, dealers can benefit greatly from your expertise and know-how if you've done your homework. Come learn how you can be a confident marketing hero for your automotive accounts and prospects.
John Tkac
LBS Automotive Expert
January, 2021
Providing Broadcast and Digital Magic in Today's Disenchanted World
Your clients and prospects are looking ahead and hoping for days where business gets back to normal… whatever "normal" is and will be. As broadcast sellers, we have never had an opportunity like this one to lead and influence the rebuilding of LOCAL business owners' professional lives!

Through your own recent experience, you know full well that most advertisers are determined to forge ahead, many are in survival mode, some are pessimistic, a few have become unlovable, and a couple of others are now just outright rude. Your entire sales team from your managers to career sellers to new reps will benefit from this discussion on how to best serve your LOCAL clients no matter their outlook and attitude
Gary Moore
LBS President
December, 2020
Ask A GM - Get A Head Start On 2021!
Every radio and TV seller is ready to reboot and tackle 2021, a year that we view with optimism and in which we anticipate the thrill of uncertainty. You, your station, and your advertisers deserve ongoing success and this session will provide you with the mindset to lead the way. In this webinar, we will focus on business from your station's perspective and how that can help you to serve your clients at 100%. We'll discuss the perfect AE, how to communicate with your GM, what your GM does, and how your GM can add to your success!
Mike Costa
CEO of Costa Media Advisors and LBS Broadcast Expert
November, 2020
Boring Creative That Sells!
There is absolutely a time and a place for simple (some would even say "boring!") spots and copy to get an effective message in front of your audience. In this session, we will discover HOW to develop these ads, WHEN it makes sense to do so, WHY they work so well when done correctly, and WHAT you can do to sell them to your clients and prospects.
Tim Burt
LBS Creative and Marketing Expert
October, 2020
COVID Christmas, Hanukkah, and New Year - Your Chance to Shine!
Local businesses, your audience, and your station need you at your very best. Come prepared to be challenged and motivated to experience a change in your thinking toward developing a foundation for a strong finish to 2020!

After the presentation, there will be an "On the Spot" live Q and A. You and other broadcast professionals across the US can suggest any product or service category and then receive a creative and ROI strategy for that category "on the spot," making a fascinating and practically helpful session for you.
Paul Weyland
LBS Broadcast Selling Expert
September, 2020
Digital Marketing: Assisting Your Clients as They Reopen in Today's Environment!
In this extraordinary session, managers and sellers will discover a practical and useful understanding of how to integrate digital into their station's selling culture. Why should we approach businesses with digital strategies during these stressful times? Why is a digital strategy necessary today? How can I keep a digital schedule from moving money away from my advertisers' broadcast budgets? What percent of an advertiser's budget should you recommend for digital marketing? How can my advertisers not get lost in all the political advertising activities? Plus, you'll see examples of successfully integrated broadcast and digital campaigns.
Greg Gibbons
Digital Manager at Cumulus Media and LBS Digital Expert
August, 2020
Re-opening and Dancing Around COVID: Taking Your Creative to New Heights
Messages matter--whether you're talking to the advertiser or the advertiser's customer. Two key themes will be addressed in this powerful webinar.

Theme 1: What can you say to your clients or your prospective clients? (Fortunes are being made while many are scared to advertise; the three rules of prospecting for you)
Theme 2: What should your client's advertising say to their customer? (Hear the five different ways to get the listener/viewer/reader past COVID)
Blaine and Honey Parker
LBS Branding Experts
July, 2020
Auto Sales and the Coronavirus - Getting Ready for the Comeback!
Local auto dealers have to monitor their discretionary spending even more than ever. The strength of broadcast provides the avenue for building traffic one car buyer at a time. We'll review what is on the minds of new car franchises. The current environment has changed almost everything about the car buying and leasing process and how dealers interact with consumers. There have been unexpected offshoots of this health crisis; for instance, more people want to have their (own) wheels instead of using car sharing or taxi/uber/lyft/bus services to get around. Where are the opportunities for you with your dealers? Watch and find out!
John Tkac
LBS Automotive Expert
June, 2020
Reopening Doors with Innovation and Creativity
The economic impact of COVID-19 has had devastating effects on your station and local businesses. As we begin to emerge from this crisis, clients will start demanding more from you as you provide solutions that address the new challenges that merchants and consumers are facing. Your pre-COVID selling process isn't going to be enough. You have an opportunity to restructure how you sell your station's traditional and digital products and now is the time to redefine your competitive advantage. Going forward, your clients will evaluate you based on your resilience and ability to provide sound business leadership. It is your responsibility to rise above other local marketing reps with creative thought and implementation. Changes to your daily routine and professional life will be required.
Tim Burt
LBS Creative and Marketing Expert
May, 2020
Making Your Mark In A Recovering Economy!
You know and I know that a solid relationship between you and your local direct prospect could be a lifesaver right now for your client's business. But developing a client relationship can be challenging when you can't get an initial meeting, much less an opportunity to present and close.
In this "presentations" session, Paul Weyland shows you how to come up with the best idea and then deliver the finest presentation your client has NEVER seen. After this webinar, you'll get essential meetings faster and close more annual local direct business than you did, even before the pandemic. As always, come prepared with some product/service categories you're pitching now and we'll come up with commercial ideas for them "on the spot."
Paul Weyland
LBS Broadcast Selling Expert
April, 2020
The Survival Marketing Workshop
An online workshop from one of the nation's leading media experts who's helped more than 60,000 businesses worldwide maximize return from advertising dollars.
Case studies on how businesses who market in economic downturns perform better than their competitors and surge even higher during recovery.
How to market effectively in a tough economy times and what messages work best in order to build your local brand, maintain your customer base and even increase your market share.
The secrets of gaining the best return on investment from any form of marketing regardless if it is traditional media (like newspapers, radio and billboards), or digital (like Facebook and Google).
Mike Blinder
Publisher of Editor & Publisher and LBS Media Expert
April, 2020
Broadcasters Can Be Sales Leaders During an Unsettled Economy
Local broadcast sellers nationwide have a chance to be recognized for their leadership, outstanding achievements, and nobility in the midst of economic chaos. Local stations need productive sellers now more than ever. This session will cover some steps that you've likely been doing and will add a few additional thoughts to help you navigate and be the consummate professional for your station and clients.
Mark Levy
President of Revenue Development Resources and LBS Broadcast Selling Expert
March, 2020
COVID-19: Be the Best in Your Market
All Hands On Deck! FOUR LBS experts address the uncertainty that abounds as our local markets deal with the sudden onset of COVID-19 and what broadcast sellers can do to excel in the midst of it!
Gary Moore, Mark Levy, Tim Burt and Paul Weyland
March, 2020
How to Monetize Social Media in a Meaningful Way
Discover the difference between good and great social media when it's effectively integrated with traditional broadcast. There is every reason to be optimistic about the future of broadcast and social media, and who is better positioned to lead the way than you are? TV, Radio, and Digital sales team members and station leaders won't want to miss this informative session that will assist you to be ready to take social media/broadcast solutions out into the field.
Lori Lewis
LBS Social Media Expert
February, 2020
Help Dealers Dominate Their Markets!
When you come away from this presentation, you'll be prepared to increase your dealers' local market share, bring them automotive buyers faster, and deliver results that are superior to any other media company. Audience + Knowledge + Creative + Execution = Your success. Get the attention of your dealers' customers and their competitors' customers with industry-leading campaigns and brand building.
John Tkac
LBS Automotive Expert
January, 2020
5 Common Brand Mistakes And How To Avoid Them
Every once in a while, we are better off personally and professionally after we meet certain individuals and this webinar will be one of those unique points in time for you! We are thrilled to introduce you to Blaine and Honey Parker, founders of Slow Burn Marketing. Your clients and station managers depend on you to be the most creative media solution provider in the market and you need to be a powerhouse branding expert. Learn and review the difference between a small-business brand and a billion-dollar brand and what to look for as you examine your client's new or established branding strategies. This session is all set to elevate your game in the field. See you there!
Blaine and Honey Parker
LBS Branding Experts
December, 2019
Positioning the All-Important Political Advertising for You and Your Station!
Professionally preparing and delivering political campaigns will significantly impact your added revenue streams that you otherwise may miss. Waiting for the political orders to come to you is not a winning strategy. How might your station and digital platforms assist advocacy organizations, member organizations, political organizations, and political campaigns in reaching the most responsive voters in the right places at the correct times - and the proper cost? Join Mark to review different processes and upselling plans that you might consider. Enjoy new revenues by leveraging your station's audience appeal. Hear how to employ TV, radio, and digital audience information to effectively reach and persuade ideal voters in your market.
Mark Levy
President of Revenue Development Resources and LBS Broadcast Selling Expert
November, 2019
Setting Ourselves Up to Win 4x More Local Direct Business!
In this session, Paul uses a real headline to get an appointment with the decision maker. Then he'll make the best presentation the client has NEVER heard, and ask for 4x more money than he's been asking for previously.
Paul Weyland
LBS Broadcast Selling Expert
October, 2019
What's All This Fuss over Mobile to Social Device ID Targeting and OTT?
Why are you likely losing significant market share to these newer digital options? Today (and tomorrow), every broadcaster must be able to discuss digital possibilities with your clients even if you don't offer these specific services. Mark Landon has a traditional media background and now assists broadcast organizations nationwide to navigate the digital landscape and deliver market-leading solutions. As an added bonus, Mark has agreed to stand by after this presentation and answer your questions live!
Mark Landon
Co-Founder & Managing Principal at OTTBuyer.com and LBS Digital Expert
September, 2019
Unleashing Your Broadcast and Digital Sales Success!
Today's advertising and marketing selling environment can be unkind to sales veterans, vicious to rookies, and harsh to every broadcast seller who fits in-between. Local Broadcast Sales' president, Gary Moore, is ready to motivate, encourage, and challenge every broadcast and digital seller with this fast-paced session. Come away with practical ways to unleash real value to what you do for your station, advertisers, and prospects!
Gary Moore
LBS President
August, 2019
Make a Tremendous Difference with Your Car Dealers!
So far, this year is turning out to be another great year for total auto sales. The new vehicle sales volume has declined slightly while used car and truck sales are booming. Learn how to take advantage of these trends. Discover how you can be a more effective partner with your auto retail clients as their year-end approaches!
John Tkac
LBS Automotive Expert
July, 2019
Boost Your Creativity!
A POWERFUL marketing message will always be WORTH MORE than the advertising budget! Ready for real, practical steps to make a significant difference for your advertiser's TV and Radio ad campaigns? Make yourself far more valuable to your clients when you implement these recommendations and seize the competitive advantage in your marketplace!
Tim Burt
LBS Creative and Marketing Expert
June, 2019
Revenue Engine Overview
Every station owner, manager, and seller has an opportunity to escalate their station's competitive edge as they master the "Bowtie" strategy. This session will challenge your entire team and bring new life to your account lists. Everyone will be challenged to move up to the next level - or two! Tom Mohr has established a reputation as one of the smartest minds in traditional media, moved on to lead high-powered advertising digital solutions, and recently founded and operates CEO Quest consulting with some of the most aggressive individuals and companies that are serious about their future. Your team members at every level within your station will gain significant value from this session.
Tom Mohr
Founder & CEO; Managing Director, CEOQuest, Silicon Valley and LBS Digital Expert
May, 2019
Leadership Impact Rx: Maximum Strength i3 (Skills That Everyone at Your Station Should Master)
Great leadership requires professional focus towards meaningful and productive goals. The great leader has to be an inspiration to followers, leading by example while maintaining a positive outlook about specific outcomes including their advertiser's success and reaching revenue expectations. Mark and Holly Levy (married for 35 years) will help you grow your leadership skills for driving revenue with practical examples and know-how. This is perfect for everyone at your station including Broadcast Sellers, LSMs, General Managers and Presidents.
Mark and Holly Levy
Revenue Development Resources President and Vice President and LBS Broadcast Experts
April, 2019
The Nine Facts You Need From Every Local Direct Client
In this session, Paul Weyland covers the nine integral questions he asks from every local direct client, whether he already knows the answers or not. Armed with this information, Weyland can come up with long-term advertising creative strategies, ask for more money, manage client expectations about results and keep clients for life.
Paul Weyland
LBS Broadcast Selling Expert
March, 2019
The Danger of Broadcasters Being Tone Deaf to Internet Marketing Demands
What does a broadcast seller need to know to compete in today's digital-minded world? How can you position broadcast to advertisers who are starting to favor digital advertising? What are the most successful complimentary digital/broadcast sales packages that really work? These questions and more will be covered in this informative session which is perfect for General Managers, Local Sales Managers, Digital Managers, and broadcast and digital sellers from stations of all sizes.
Mark Landon
Founder & Managing Principal of Recrue Media and LBS Digital Expert
February, 2019
Renewing Your Automotive Strategies for 2019
Broadcasters: Your auto dealers are facing a more challenging road this year, and it's the right time for you to gain business from those dealers who have put you off in the past. You also need a strategy for your existing dealers, so they don't bail out or cut back on you as the year progresses. John Tkac challenges and provides you with relevant information and ideas to make 2019 a tremendous automotive ad revenue year for you.
John Tkac
LBS Automotive Expert
January, 2019
January Webinar: Drive Them To The Website!
Learn the five hurdles that a salesperson must successfully overcome before a client's web traffic will increase. Creative expert Tim Burt will explain why these things should be incorporated correctly when talking about any advertiser's website. Plus Tim will discuss the responsibilities that the broadcast seller has during the sales and creative process. A bonus topic will include using websites for station-specific promotions. Be prepared to position yourself and your station as true game changers for your clients!
Tim Burt
LBS Creative and Marketing Expert
December, 2018
9 Things to do to Rev Up for 2019
Every one of us can use a boost sometimes! That boost can come in many ways including the implementation of new tools to serve our prospects and clients. Join LBS Broadcast Expert, Mark Levy, as he covers new methods to enhance your performance whether you are gearing up for a sales call, using creative research, or just planning another great day!
Mark Levy
President of Revenue Development Resources and LBS Broadcast Selling Expert
November, 2018
Customer Service…So What's the Big Deal?
Today's highly competitive environment challenges broadcast/digital sellers more than ever to add value to their advertisers and prospects experience. Customer service is providing and delivering professional, helpful, high-quality service and assistance before, during, and after your advertiser's requirements are met. Join Gary Moore, LBS President, as he uncovers customer service strategies that will significantly improve your bottom line!
Gary Moore
LBS President
October, 2018
Working with Auto Dealers in Q4 and Beyond!
Your local car dealers need your help! Finish the year strong with your auto accounts as John Tkac shares some 2018 examples of how broadcast has been a great help in moving iron off of lots. John will also discuss closing out the year, give a sneak peek at what's ahead for 2019, and review the best ongoing strategies for you to use when calling on your dealers!
John Tkac
LBS Automotive Expert
September, 2018
On the Spot with Paul Weyland
Paul Weyland helps you get you prepared for bringing your local direct clients creative that demands a "yes!". "On the Spot" means that Paul will guide you through strategies for as many product/service categories as time will allow. We'll cover both long-term creative and Return-on-Investment strategies so that you'll be able to pitch your local clients the best ideas they've NEVER heard.
Paul Weyland
LBS Broadcast Selling Expert
August, 2018
Creative and Innovation: Your Unique Competitive Advantage
Stuck writing ads for your clients? During this webinar, peek inside Tim Burt's powerful "Ad Secrets" tool kit to get info your corporate execs can't give you. Tim Burt's is the author of High Performing Ads "How to Get The Biggest Bang For Your Advertising Buck!" Burt guarantees you'll leave with more quality information, and be better positioned to put your advertising on overdrive.
Tim Burt
LBS Creative and Marketing Expert
July, 2018
Strategies For Closing Your Most Difficult Sales
Don't miss this ultra-valuable session focused on closing business most profitably! To close sales, many reps will resort to tactics based on cutting rate or getting a deal and we all know what that does to our bottom line. The skills discussed in this session will help your closing strategies to go far beyond price and instead focus on value. In addition, you will have a customized approach for success with each of your customers before you even get to the close! You'll come away with practical methods to make a significant difference in closing immediate and long term sales.
Dr. Michael Cheney
LBS Expert in The Art of Understanding People
June, 2018
It's 6-Month Check-Up Time: Do You Know Where YOUR Dollars Are?
Half the year is OVER! Hopefully you are running ahead of budget to date, but what about the rest of the year? Where will that money come from? We'll review some places that you might be unpleasantly surprised to hear are getting some of your revenue, and share with you strategies and tactics you can use to win some of it back! We'll talk about investments in YOU for you to make, some things managers do regularly that may cost their teams money, and what they might do instead, and we'll take your questions about just about anything (no chemistry, art history, or auto mechanics please)!
Mark Levy
President of Revenue Development Resources and LBS Broadcast Selling Expert
May, 2018
Digital Ad Opportunities for Today's Broadcast Seller
Hear first-hand what a broadcaster thinks about how you can personally be more relevant moving forward with your clients by including digital strategies. You'll find Jeff Knauss' (Co-Founder of the innovative and quickly expanding Digital Hyve, a full-service agency in New York state) presentation spot-on as he has previously served as a WHAM sales executive and daily deal sales manager plus the CYN Central Media Group local sales manager.
Jeff Knauss
Co-founder of Digital Hyve and LBS Digital Expert
April, 2018
Powerful Relationship Selling!
It's time to put the "show" back into show business! In this session, Paul Weyland discusses Relationship Selling, How to Turn a Prospect into a Life-Long Customer and Friend. We'll discuss how Relationship Selling transcends ratings and format or programming changes, how to establish long-term relationships with your clients and why we need to put the fun back into media sales. Perfect for all station members including General Managers, Local Sales Managers, and Sellers!
Paul Weyland
LBS Broadcast Selling Expert
March, 2018
Attitudes are Contagious - How's Yours? Why It Matters to Your Bottom Line!
We all know that selling requires a disciplined mind set and it requires us to be at the top of our game on each and every call. We don't have the luxury of having a bad day in front of our clients and prospects. Join us for a powerful session that will challenge and enhance your attitude which is a key element to success. See the checklist of proven skills that prepare you to get the most from every engagement that you experience. Learn how to establish yourself as the most valuable competitive advantage for the clients in your local market.
Kelly Orchard
LBS Psychology Expert
February, 2018
Selling Local Automotive Advertising Going Forward
We all need to be better than ever. Why? Your local dealers are experiencing huge challenges after several consecutive record setting years. Dealers need answers now and they need you to be a solution driven partner. How can you approach your current dealers and prospects going forward to position your station as a partner and not just "another media expense". You want to join this webinar and hear how John Tkac shows the way to you becoming the auto ad consulting star in your market. This is a "can't miss" webinar for any general manager, local sales manager, broadcast seller and digital sales pro.
John Tkac
LBS Automotive Expert
January, 2018
Your Best Selling Year: Making Success Your Norm!
Start the New Year off with the right message that is inspiring, provoking, positive and focused on results. This session is filled with sales pro advice, selling skills and proven new business development ideas that make a profitable difference. Broadcast and digital sellers who make it a habit to bring the right solutions - to the right customers - at the right time - will be the winners with your accounts… will that be you? See you there!
Gary Moore
LBS President
December, 2017
Uh, We Give Great Customer Service, Right?
Getting a customer is tough. Keeping that customer is even tougher! But, many of us aren't really sure if we give great service. So, we'll share the one way you can find out for certain if you do. (Honest, it DOES work). We'll then share some practical strategies and tactics that you can use to keep the customers you have and get them to help you get more customers! We'll even let you in on the secret of "The Clientee!"
Mark Levy
President of Revenue Development Resources and LBS Broadcast Selling Expert
November, 2017
How to Out-Prospect Old Prospectors & How to Control Automatic Thoughts
Two big subjects in one dynamic webcast. With the demise of Yellow Pages and newspaper advertising, product/service categories previously unavailable to broadcasters are now wide-open. In this information-packed session, Paul Weyland shows you how to prospect new local direct business in ways you haven't thought about before. During Q&A, be prepared to bring up product/service categories you are considering calling on and Paul will help you come up with ideas to pitch these new clients. Then, Paul uncovers a dark and scary secret (Automatic Thoughts) that may be hampering your ability to reach your full potential, both as a sales person and as a human being.
Paul Weyland
LBS Broadcast Selling Expert
October, 2017
Dynamic Selling in a Complicated Digital Advertising World
Feeling a bit overwhelmed? Broadcasters, here is a wonderful opportunity for your sellers and managers to receive very practical helps and insight on how to sell digital. Gain confidence on how to speak digital with your clients with a unique customer focused philosophy! How important is search? And how about your client's websites and your station's news platform? You don't want to miss this informative session that honors broadcast and digital values.
Steve Weaver
President of Pyxis and LBS Digital Expert
September, 2017
Personal Branding - What Sets You Apart?
Broadcasters! How would you define your image or impression in your competitive marketplace? Your personal brand creates a perception or emotion, maintained by your prospects and clients. That brand describes the total experience of having a relationship with you and your station. There is a constant need to reinforce your self-brand. Find out how to positively build your brand versus having a not so impressive brand forced upon you.
Mark Levy
President of Revenue Development Resources and LBS Broadcast Selling Expert
August, 2017
What is a Broadcaster to Do? U.S. Auto Sales Receding in 2017: Cars Ailing and Crossovers Booming!
John Tkac offers fresh selling strategies for the second half of 2017. The environment is perfect for broadcast and digital ad dollar shifts from one media preference to another. Protect your existing schedules and be at the top of the funnel for receiving new ad budget dollars. According to July 4th's USA Today, plunging sales of small cars and sedans and a steady decline in U.S. auto sales in the first half of 2017 promises to end the auto industry's two-year streak of record sales. Your dealers are anxious to protect their recent years of record sales. You can provide the answer for your dealerships to set the local pace in your market! Catch this practical session and make a huge difference in your second half!
John Tkac
LBS Automotive Expert
July, 2017
Your Sales Results will Skyrocket … Stop Chasing Orders and Start Doing This!
Broadcast sellers are trying to close more deals and sign more orders, right? Well, this webinar will spend a little time focusing on why it is time to stop. You will discover there is a better way. You will learn the Six Most Powerful Words in Sales, the Fatal Phrase that is killing our results and how a few slight changes can yield huge results. You are sure to leave this session better equipped to make magic in your sales career!
Derron Steenbergen
President, Swagger Institute and LBS Broadcast Selling Expert
June, 2017
Broadcaster Advertisers Are Singing, "Digital – Digital Everywhere" … So Where Are You as a 2017 Seller?
Our discussions with advertisers today include digital marketing as a common and important part of the equation. Let's discuss the most popular solutions quickly and jump forward to where every relevant broadcaster needs to go. The battle begins in your mind and your advertiser's perceptions of the advertising world. Learn how to establish the most powerful path for integrated selling success. RecrueMedia works with broadcasters and digital experts nationwide. Find out how they lead stations like yours as they establish long-term integrated success with local advertisers. Don't miss this insightful session!
Mark Landon
Founder & Managing Principal of Recrue Media and LBS Digital Expert
May, 2017
I Know Something You Don't Know!
Remember when you were a kid and you or some other kid relished in telling others in that sing-song way, "I KNOW SOMETHING YOU DON'T KNOW!"? Well now I know something that YOU don't know… but that if you're in media sales or production, you really, really SHOULD know. It's about how to come up with ideas your clients never would have DREAMED of, concerning things they know that your audience should know about them, but that you and the advertiser are keeping secret from the very consumers your client needs the most. What I know that you don't know is that there is a hole the size of an aircraft carrier in your potential client's marketing and advertising strategy and YOU need to know what that is so that you can tell your clients and start creating awesome commercials for them immediately.
Paul Weyland
LBS Broadcast Selling Expert
April, 2017
First Appointments:  Successful Prospecting Does Not Happen By Accident!
Prospecting and appointment setting is critical to the success of all broadcast sellers. We all need to do it! We'll cover how to fine-tune the right steps to increase your results and establish business relationships that are worth pursuing. Review tips on how to successfully schedule appointments. Learn how to acquire a status in the minds of your prospects that changes the context of your call from an interruption to something that is expected! When you frame that first appointment properly, the excitement of broadcast and digital selling naturally follows!
Mark Levy
President of Revenue Development Resources and LBS Broadcast Selling Expert
March, 2017
Key Digital Needs and How You as a Broadcaster Can Provide Powerful Solutions for Your Clients!
Successful broadcasters are selling lots of marketing services without "pushing" products. This webinar reviews how to do this successfully. These practical tips will help you thrive in your consultative selling efforts. We also identify how to best match your prospects' needs to the proper digital and broadcast solutions that leverage your station's audience. Plus we explore what the most profitable services are that you can offer your clients.
Steve Weaver
President of Pyxis and LBS Digital Expert
February, 2017
Automotive Advertising for 2017... How to Position Local Broadcast to Dealers!
There was once a time that large amounts of local automotive ad dollars were automatically allocated to broadcast. Not always so anymore. We'll discuss how to engage today's automotive dealer and how to position your broadcast and digital assets so you get more than your fair share. Gain a competitive edge in your marketplace and discover nuggets to fine tune your conversations with your auto dealers. Don't miss this practical webinar!
John Tkac
LBS Automotive Expert
January, 2017
Maximizing Your 2017 Sales Time … Polishing Your Time Management Skills
There is no better way to start the new year! Understanding and implementing the value of time makes a huge difference to the broadcast sales professional. Simply put, broadcasters who master their time effectively drive more sales. Prioritizing the important activities while eliminating time wasters will make you a much better sales pro. You'll come away with practical tips on how to improve your sales productivity within your limited amount of time. See you there.
Gary Moore
LBS President
November, 2016
Field Advantage - How to start at the Direct Client's 20 Yd. Line Instead of Having to Start at Ours!
In this session, Paul Weyland shows you how to make winning more long-term local direct much easier to win, by showing the client how they win. This session is designed so that you can implement these ideas right now and get more business locked in for 2017.
Paul Weyland
LBS Broadcast Selling Expert
October, 2016
The Latest and Greatest Social Media Trends for the Broadcast Seller!
There is a lot happening in the social media ad world. Your ad dollars are slipping away to digital solutions and you may not even realize it! Or you may be racing to provide your own digital solutions to compliment your broadcast campaigns. Tune in to this informative webinar to hear what's new and how to sell with and against these solutions that have your advertiser's attention. Your advertisers are demanding multimedia solutions, with or without you! Be prepared!
Steve Weaver
President of Pyxis and LBS Digital Expert
September, 2016
No More Jumping Chihuahuas!
Things We Love: 3 Day Weekends, A Great Cheese Burger and (drum roll please)... Budget Time! As long as the earth keeps turning, and broadcasters keep broadcasting, there will be - Budget Time! Admittedly it can be stressful, especially when your idea of a budget you can hit doesn't mesh with your boss's. So make sure all the sellers AND managers at your station join us! Among the things will be covering: 1) Why you may not need as many new clients as you think… 2) Why you may need more new clients than you think 3) The narrative that should accompany every budget proposal 4) "Clients, Orders and Spots, Oh My!" 5) History and Math - you may have hated them in high school, but they can save your behind! 6) 80/20, 10/10, 10/70 7) Yes, you may need to get some tools on your own if you want to see growth. PLEASE NOTE. Managers, this session is most valuable if you attend with your sellers. After all, you both need to build budgets, so save time and build a good one together!
Mark Levy
President of Revenue Development Resources and LBS Broadcast Selling Expert
August, 2016
Does Top of Mind Awareness Matter?
LBS President Gary Moore provides a look at Top of Mind Awareness in light of our current broadcast and digital world. Every sales leader must be THE local expert on how to meaningfully engage your audience with your advertisers. We all know that selling is a thinking game and this simple process will bring to light why all advertising leads to a top of mind image of the business … good or bad. You and your team will want to make this one! Bonus: We will dig deeper into the Broadcast Audience Shoppers Survey for practical selling talking points to ignite your sales calls and make you stand out from the media crowd.
Gary Moore
LBS President
July, 2016
Powerful Strategies for Selling More Auto Advertising!
Don't miss this fast-paced session with John Tkac as he covers key strategies that you can employ TODAY to get more auto dollars for your station! This webinar includes a Q&A session as well.
John Tkac
LBS Automotive Expert
June, 2016
Broadcast Sellers 7 Biggest Mistakes and How to Avoid Them
You won't want to miss Mark Levy as he previews seven key missteps that are consistently made by broadcast sellers:
1. Love your enemies no, seriously.
2. I need to speak (trust me, you dont).
3. I wanna talk about me (thank you Toby Keith).
4. Jimmy Buffet's take on "Math".
5. Unhand her, Dan Backslide!
6. Dracula, Frankenstein and Rate Increases.
7. The Temps and Rare Earth Had It Right!
Mark Levy
President of Revenue Development Resources and LBS Broadcast Selling Expert
May, 2016
Making Your Good Year Great!
Join this fast-paced webinar focused on enhancing your selling efforts for the remainder of the year! Advance your service levels to the max so you can get more than your fair share of your client's advertising budget. This is a must attend for every station General Manager, General Sales Manager, Local Sales Manager, Sales Pro, Sales Assistant, Production and Programming Professional. You'll be ready to go out in the field and make a difference that afternoon.
Paul Weyland
LBS Broadcast Selling Expert
April, 2016
Broadcasters and Local Event Revenue
Every sales pro and manager must be equipped to speak with clients about local events and know why advertisers like events in the first place. Is your station known in your market as THE media outlet for local events? Every station in every market is capable of owning that corner of their world, but many either just don't know how or believe that it is too difficult to monetize it. Come and learn why sponsorship and ticket revenue is only limited by your own innovation, discover new upselling opportunities, see our event checklist for success in your market, and get the latest on audience engagement strategies. In addition, you will hear how 1st party data capture is critical to your advertisers. This is a great session for General Managers, General Sales Managers, Local Sales Managers, Event Specialists, and Broadcast Sellers. Don't miss it!
Travis Fisher
LBS Event Planning Expert
March, 2016
Broadcast and Mobile - Your Future Now
Discover how mobile advertising is becoming a local play in your market. The growth in mobile marketing is staggering and most broadcasters don't even realize how quickly their advertiser's local ad budgets are drifting to this new technology. In comparison, how aware would you be if five new radio or three new TV stations entered your market going after your local dollars? No doubt, you'd have a strategy together to compete against that type of invasion. Be up to date so you can speak intelligently to your advertisers about local mobile marketing.
David Scopelliti
President of YomStar and LBS Mobile Expert
February, 2016
Transform Your Approach Into Being A Business Consultant Every Day!
Take your selling, marketing and advertising excellence to a higher level! Help advertisers and prospects develop a fuller understanding of the importance of advertising. Learn the importance of 90% as it defines your success rate. Establish the importance of your clients equity position. Educate clients a fuller understanding of the importance of advertising with a look at three examples and a VERY strategic question that you can arm your customers with for the next time they are approached by competing media salespeople (that's right, establish the bar with your client list)! Discover a very powerful process for helping your advertisers effectively target their customers and define achievable and measurable advertising goals. Identify your clients USP, or their PA ... this will makes your ad campaigns powerful.
Gary Moore
LBS President
January, 2016
To Retarget or Not to Retarget, That is the Question!
There is an overlooked revenue opportunity waiting to be tapped into right outside your station's front door. Local retailers and service providers are simultaneously surprised by the potential growth they can realize and confused by how they can advertise their business through online retargeting. You can (and should!) help them explore their curiosity and simplify the process while developing a new revenue stream for your station. Come see why progressive broadcasters are already capitalizing on this great opportunity and how you can too. Find out five reasons why your local broadcast budget dollars are being redirected to this fast-growing ad solution and practical steps for recapturing them right now regardless of your market size or station rank!
Mark Landon
Founder & Managing Principal of Recrue Media and LBS Digital Expert
November, 2015
New Marketing Nuggets to Instantly Increase Advertiser Interest and Sales
This webinar features newly-released and ready-to-use broadcast users' shopping research for a handful of specific advertiser categories that will captivate existing advertisers and prospects. You'll take away selling tips that will empower "your story" for your next call!
John Marling
President of Pulse Research and LBS Market Research Expert
October, 2015
Selling to Local Auto Dealers In a "Virtual Crazy" World
Broadcast sales pros and station management will want to tune in to this very informative session. Your broadcast and digital assets can be positioned to thrive and get more of your local dealers' growing digital marketing dollars. Here's a way to increase your value as a solution provider to your dealers, listeners, viewers, and users. Your tough questions are welcome as there will be a Question and Answer session after this dynamic presentation.
John Tkac
LBS Automotive Expert
September, 2015
Holding Onto Your Own Leash - How to Manage Yourself and Others
In this inspiring and thought-provoking talk, media strategist Paul Weyland shines a revealing light on the internal demons that keep us from reaching our maximum potential in the workplace. Then Paul reveals actionable steps you or your organization can use immediately to reduce drama and stress, improve harmony and communication, increase production and decrease staff turnover. Attendees say some of the things they learn in this session are life-changing.
Paul Weyland
LBS Broadcast Selling Expert
August, 2015
Broadcast Selling and Taking the Mystery out of Budgeting
Budget time is coming! But before you panic about having to get dozens of new clients to make your goals, come learn about some alternatives to ONLY growing your customer base. We'll share tools that you can use immediately to make your budgeting process easier and more accurate than ever before!
Mark Levy
President of Revenue Development Resources and LBS Broadcast Selling Expert
July, 2015
Why (and How) Broadcasters Can Speak with Authority about Website Strategies!
It's critical for broadcaster sellers to know how to consult their clients toward more powerful website exposure. The proper website strategy can expand their business and make you and your station a more valuable partner. Learn what you and your station can do to provide these solutions for your customers!
Steve Weaver
President of Pyxis and LBS Digital Expert
June, 2015
The Moral Imperative: How to Make the Best Presentation Your Local Direct Client Has Never Heard
In this session, learn the best way possible to get an appointment with a local direct client and how to develop, deliver and close the best presentation your client has NEVER heard. Be ready for lots of ideas that you can go out and use immediately!
Paul Weyland
LBS Broadcast Selling Expert
May, 2015
Advanced Digital Retargeting Audience Management
Retargeting is quickly advancing as a critical part of the advertising media mix. With this webinar, find out how the most advanced broadcasters and digital pros position retargeting technology as powerful advertising solutions and where it's heading. We'll discuss how to position your station as the retargeting strategic provider in your market and initiatives to blow your competitors away.
Mark Landon
Founder & Managing Principal of Recrue Media and LBS Digital Expert
April, 2015
Digital Retargeting Audience Management
Your advertisers can use your help! In this webinar, find out the four benefits to correctly positioning retargeting and how you, as a broadcaster or digital expert, can enhance your advertisers' ad packages. In this webinar, you will learn some new terms and see how broadcast and digital can be the perfect blend. Experience how to put together a service line that meets advertiser needs and generate a new revenue and profit stream for you.
Mark Landon
Founder & Managing Principal of Recrue Media and LBS Digital Expert
March, 2015
Broadcast Selling Secrets for Auto Dealers!
John Tkac explains why 2015 will be the best year in the history of the car selling business, how to explain to your local dealers why they MUST expand their marketing footprint, the elements of compelling auto creative, and hear the answers to lots of live questions!
John Tkac
LBS Automotive Expert
February, 2015
How to Drive Revenue and Profit Through Social Media
LBS Social Media expert, Steve Weaver discusses actions you can take today to start expanding your station's social media presence, power, and prestige in your market, how to do the same for your advertisers while building revenue, and answers questions directly from broadcast sales pros just like you!
Steve Weaver
President of Pyxis and LBS Digital Expert
January, 2015
The Social Network, Networked: Channeling the Revenue Potential of All Your Station's Social Media
How can your station realize the potential of social media to drive more traffic and revenue? Learn how to coordinate all available social networks. This webinar will guide you through the specific steps necessary to get social media moving in the same direction-towards new audiences and new revenue.
Steve Weaver
President of Pyxis and LBS Digital Expert